Crock Pot Vegetable Beef Soup with carrots, beef, tomatoes and potatoes is so easy to make. Put it all in the crock pot and walk away. So delicious and perfect for a cold day.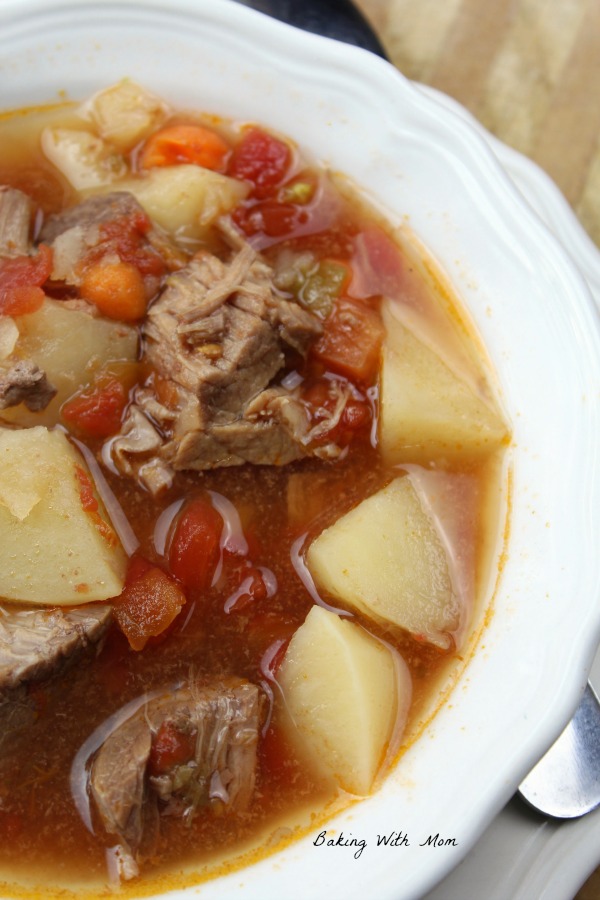 This crock pot vegetable beef soup is a spin off of a soup my stepdad makes. It.Is.So.Good.
Unfortunately, my family is a little on the picky side when it comes to veggies. In light of that, I adapted his soup and made the Strawn veggie friendly version. Everyone eats it, everyone likes it and when I go to my mom's house, Jerry makes me his soup with the peas, beans, etc. It is a win for everyone.
…