Homemade Hamburger Helper Beef Pasta made in one pot and made in a jiffy! So delicious and best of all, YOU know what ingredients you are feeding your family.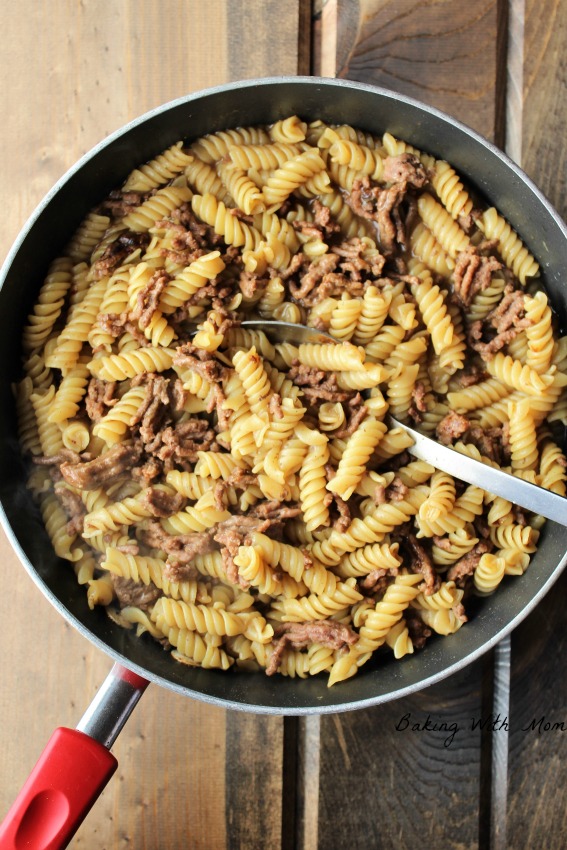 *This post contains affiliate links. If you click on a link and make a purchase, I will receive a small commission at no additional cost to you. You can read our disclosure here. 
Oh, ladies (and gentleman). My husband and I are about ready to weep. But we don't. We just keep on, keeping on. This is an EXTREMELY busy time for every member of our family, as it is the end of the school year. I am also finishing up kindergarten with Caleb getting him ready to go to first grade in the fall.
Easy, simple recipes are all the rage right now in my house. Suppers are on the run but I so much want to eat meals as a family. This Homemade Hamburger Helper Beef Pasta is made in ONE POT, 4 ingredients and best of all, it's not from a box. Well, I guess a pasta box is involved, but stick with me here.
…