This soft sweet bread is perfect straight out of the oven with a little melted butter. A family favorite of ours that will quickly become yours as well.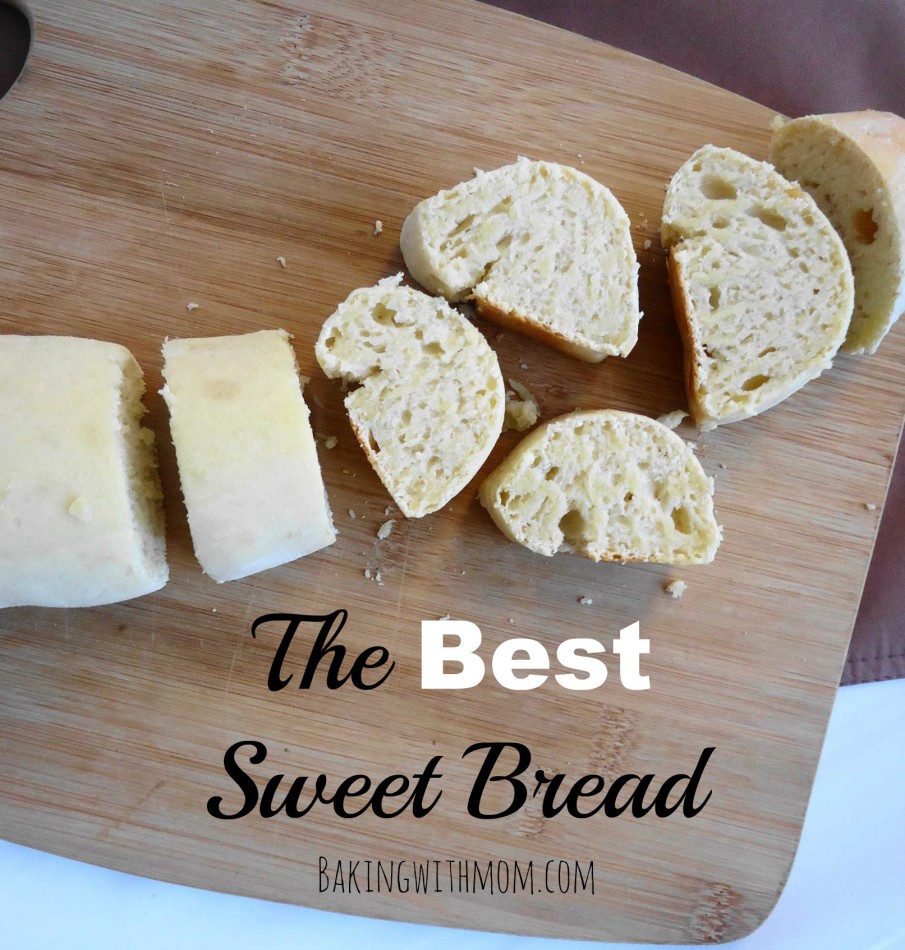 I was told today from my children this Sweet Bread is the "yummiest bread I have ever made".  Is that a compliment or what?!?  I must have done something special to it, because I have made this bread multiple times in my life.  They like it every time I make it, but today it must of shined.
There is a restaurant in our area that serves a bread like this.  It is well liked (including by members of this household) so when I was given a recipe similar to the one served at the restaurant, I had a happy husband.  This bread is wonderful with any dish, but goes especially well paired with pasta.  When you dip this sweet bread into the homemade spaghetti sauce I make, you will think the two were made for each other.
Sure they were.
I like this recipe uses a bread machine.  I'm sad to say my bread machine sounded pretty poor while making this bread.  I have had my bread machine for 13+ years  and I think it is on it's last paddle.
I had an eager helper today.  Cade LOVES to help roll out the dough.  It's fun to see him figure out how to make the dough roll into the shape he wants it to.  It's a good time to use texture words.
He is just like his mom, though.  No perfect rectangles here.  That's okay.  No one will even know, I promise. ;-)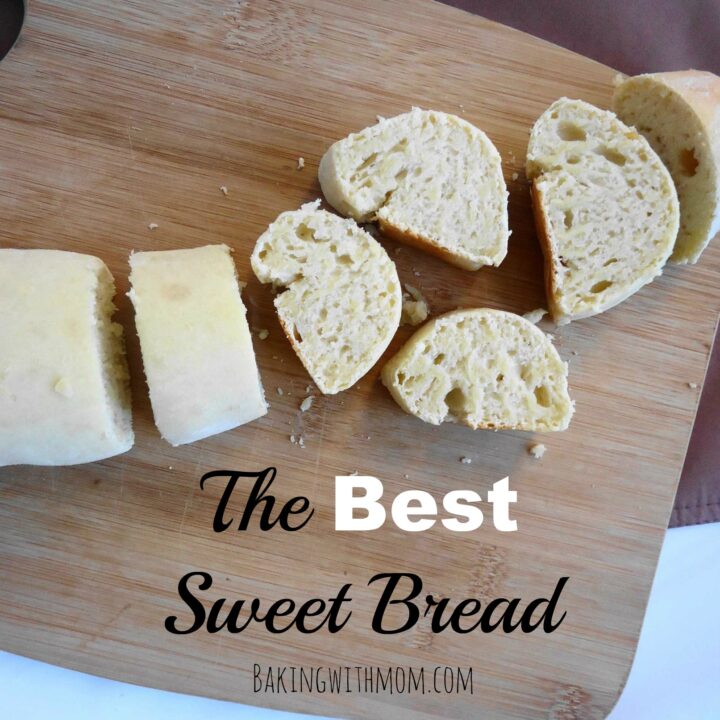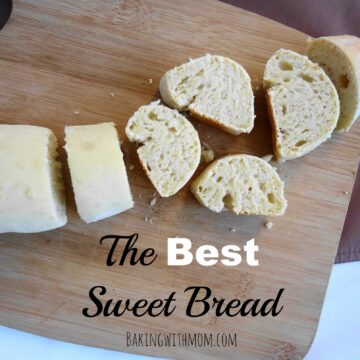 Sweet Bread
Sweet Bread is easy to make and a family favorite.
Ingredients
1

cup

warm water

1

egg

1

Tablespoon

oil

⅓

cup

sugar

1

Teaspoon

salt

3 ½

cups

flour

1

Teaspoon

yeast
Instructions
Using a bread machine, place the ingredients in the order listed

Set the machine to the dough cycle

After machine is done, shape the bread into 3 to 4 long skinny loaves. I take a section of dough, set in on a floured surface and roll the dough out in a rectangle shape. I then roll the dough up, starting with the long side (like with cinnamon rolls)

Place the dough on a greased baking sheet

Let dough rise while oven is preheating to 350*

Bake at 350* for 15-20 minutes
I did not have an egg (husband made an omelet before I could stop him!).  The dough worked perfectly without an egg.  Save an ingredient! :-) Half way through baking, I brushed the top of the loaves with butter.
*This post and picture was updated 1/16/15