Freezing Fresh Summertime Fruit is a great way to make your fresh produce last into the winter. Enjoy the summertime tastes in January!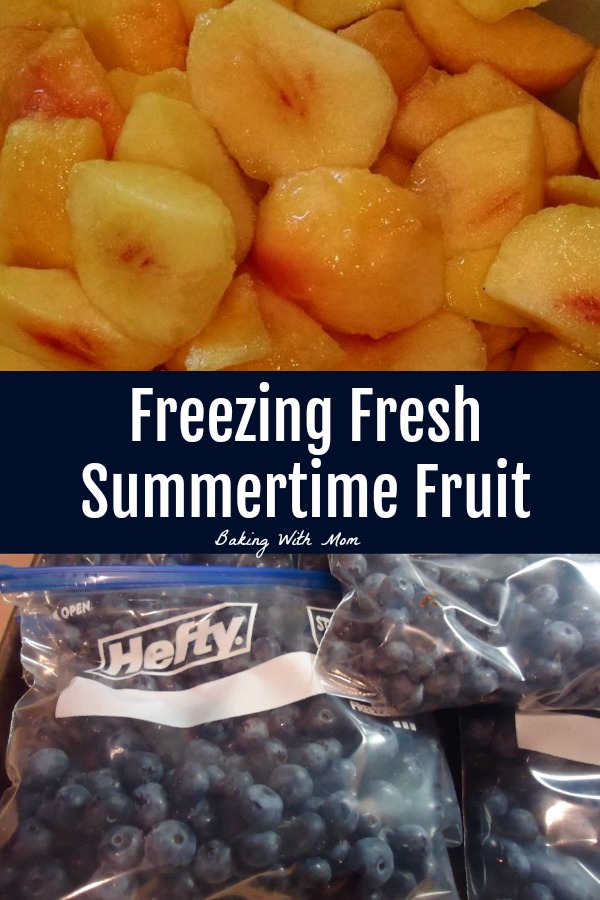 *This post contains affiliate links. If you click on a link and make a purchase, I will receive a small commission at no additional cost to you.
Okay, Everyone. I am so sorry things have been a little crazy over here at Baking With Mom. I know my posts are usually more consistent but summer has hit us full swing over here and while June was rather easy going, July hit the ground running and I find myself not knowing if I am coming or going.
Even though life is a bit on the the crazy side, I know I need to plan ahead and start thinking about freezing fresh summertime fruit for those long and cold winter months.
…