Fruit Sugar Cookie Cups are the perfect blend of sweet and cookie. A sugar cookie base and cream cheese filled, this dessert won't be passed up by your guests.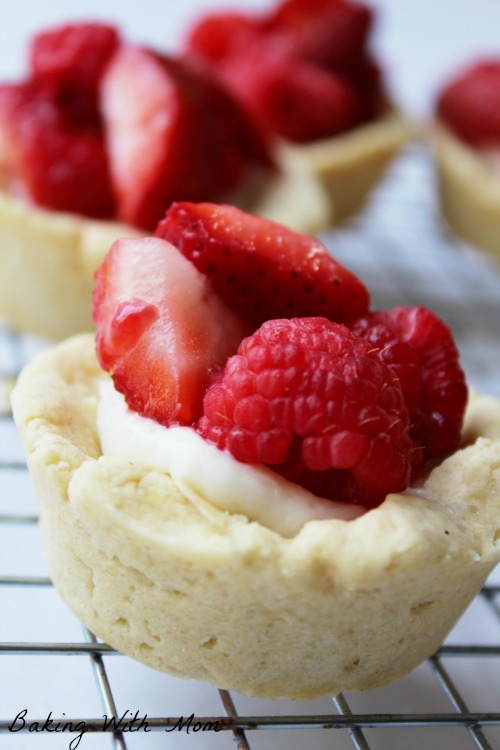 *This post contains affiliate links. You can see our disclosure here. 
The perfect blend of fruit and cookie. Fruit Sugar Cookie Cups is basically a fruit pizza but in individual portions.
That is easy enough, wouldn't you agree?
Strawberries are coming into season here. In fact, my patch outside is about ready to start turning. We had the first strawberry of the year ripen a few days ago and as usual, I had to divide the strawberry up so every child gets a taste. It's worth it though because I love seeing the kids excited about fruit. I see a strawberry pie in our future! (Strawberry soup as well!)
…