This Strawberry Pie is a springtime favorite dessert the whole family enjoys. Using fresh strawberries, this dessert is one of my most requested.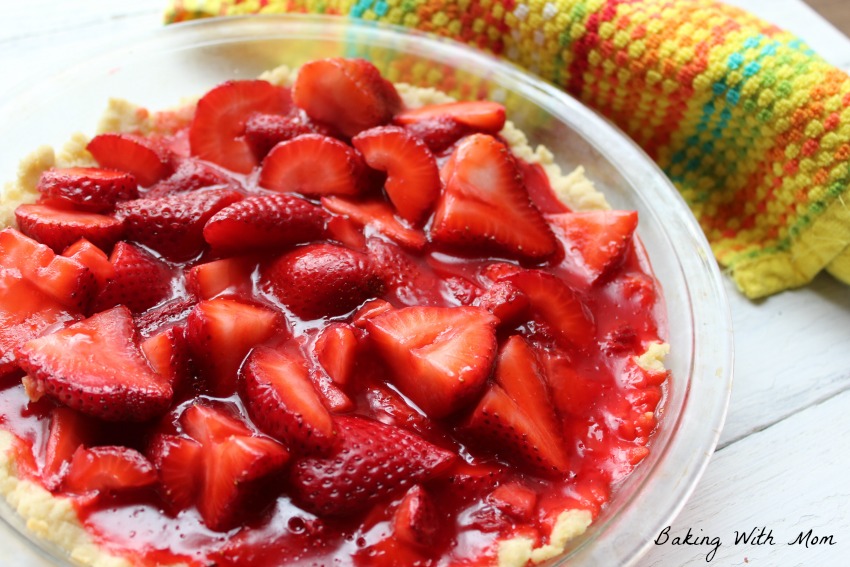 Picture and post updated 2020
Yes, I know.  I'm going to guess, and correct me if I am wrong, you want to reach through the computer and take a piece of this strawberry pie.  I do.  And I had a piece yesterday.  Maybe a little more than a piece. Ahem.
…