This Blueberry Streusel Bread is delicious treat which is great for breakfasts, lunches or anytime!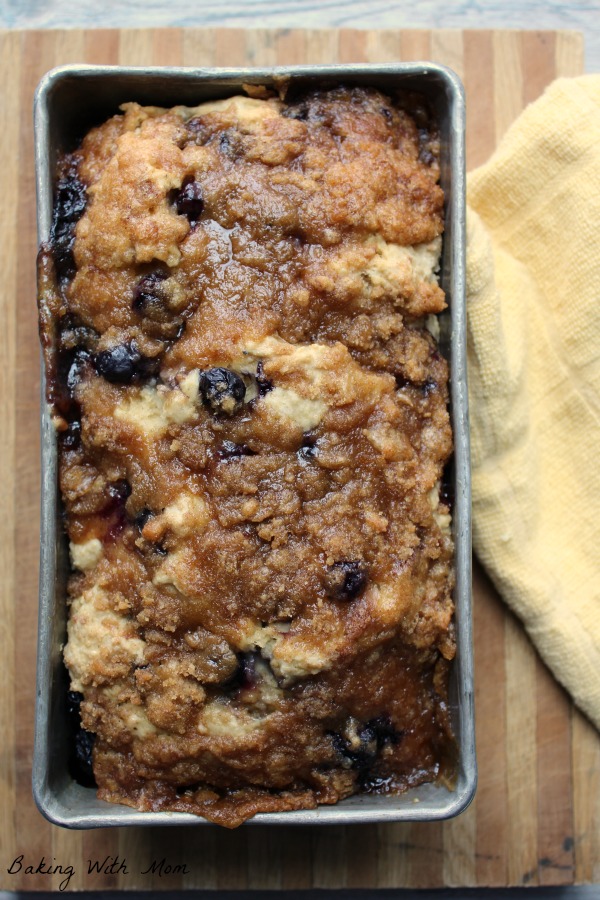 Last week, I wrote a post on a new recipe challenge.  I enjoy trying new recipes and making new foods, but sometimes we get into a food rut.  I want accountability to try new foods, whether they are made for a family dinner or a side dish or a dessert.
Or in this case, a bread.  A really, really, yummy bread. 
I have many bread recipes and muffin recipes, but this one was different.  This was a very thick, very flavorful bread.  The Blueberry Streusel Bread was eaten quickly with many requests for breakfast.  It would be great for breakfast or in school lunches with or without jelly or peanut butter on it.
…