These best baked beans are enjoyable for gatherings and picnics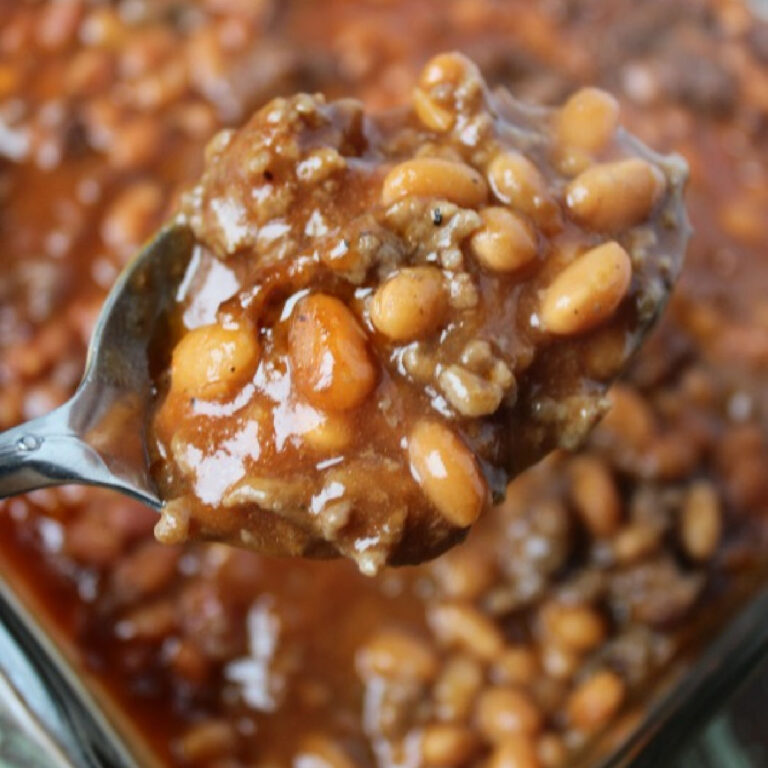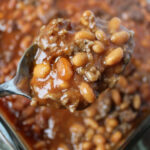 Best Baked Beans is a blend of baked beans and special flavors. Making baked beans from scratch is so easy, you will have wished you have done it sooner! Very versatile and can be made in a slow cooker or baked in the oven.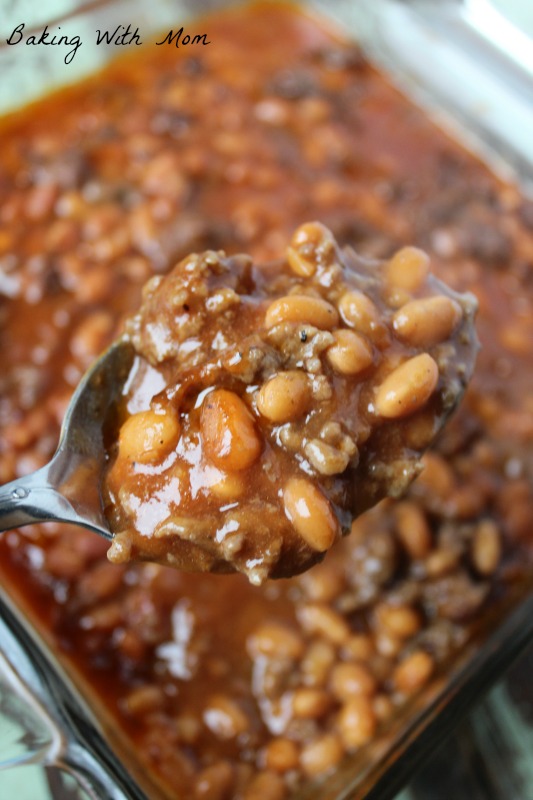 It was dark and stormy night day. It was cold when it should have been warm. The weather was rainy when we wanted it to be sunny. (And it was Saturday too.) Oh well, such is spring in the Midwest, I suppose.
What would perk up my family more than a new recipe? So, why not the best bake bean recipe?
My husband came upstairs on this cold, dark Saturday and asked what I wanted to do for lunch. Usually Saturday lunches consist of sandwiches and leftovers. Well, I guess we wanted to perk up the gloomy day and the idea of grilling came to mind. Grilling chicken, that is.
Yum. So much yum.
He said he would grill in the cold/rain (bless him!) and I said I would make baked beans and blueberry cheesecake bars. (If you need a great homemade hamburger bun recipe to go with your grilling goods, try this recipe for homemade hamburger buns.)
Ingredients
Pork and beans
Hamburger
Mustard
Brown sugar
Ketchup
Cumin
It is extremely easy to make. In fact, I feel kind of bad I didn't try something like this before. It only takes a few ingredients + the beans and hamburger.
I like how you can add different ingredients to your liking. Literally, I added ingredients as I went and it went well. If you like more mustard flavor, add more mustard.
If you want a smoky flavor, add more cumin. Of course, cooked bacon would be a great addition and it would add a smoky flavor as well.
Crock pot or oven?
So the question most have is do I have to cook these beans in the oven or can I pop them in the crock pot. Well, rest assured, they can be cooked in either.
If you want to cook the baked beans in the oven, mix all ingredients and place in a square casserole dish. You will then bake at 350* F for 30 minutes.
To cook in the crock pot, mix all ingredients together and place in a small crock pot on low for 3 hours. You will want to make sure to stir the beans every hour or so, so it is not a walk and away and forget it type of recipe.
These absolutely best baked beans would be great at a picnic, Memorial Day, 4th of July or a potluck or gathering. I made them in the oven, but for my son's 8th grade promotion, I am going to make them in the slow cooker.
Be sure to keep them warm in the crock pot if you take them to a picnic or gathering.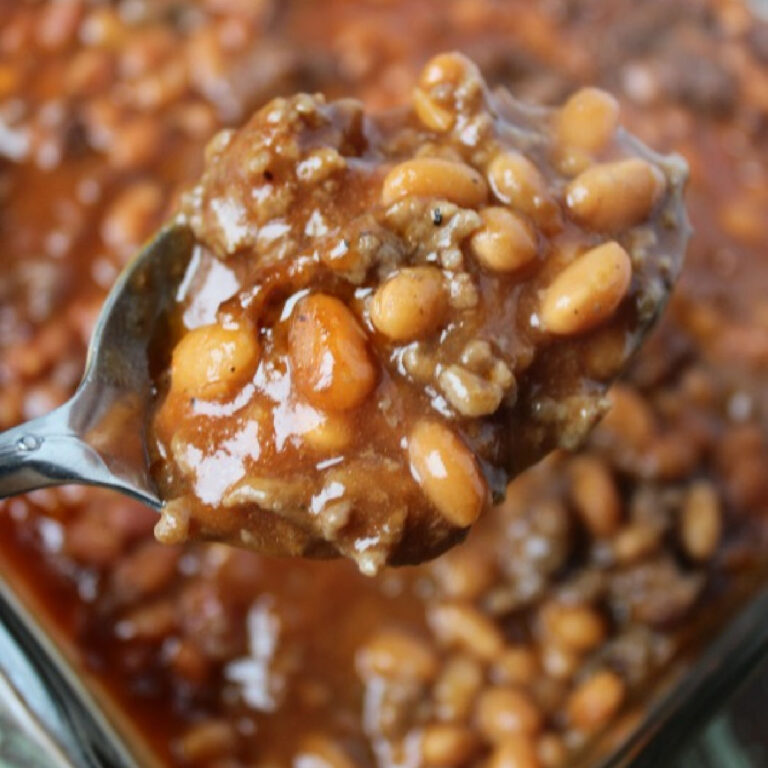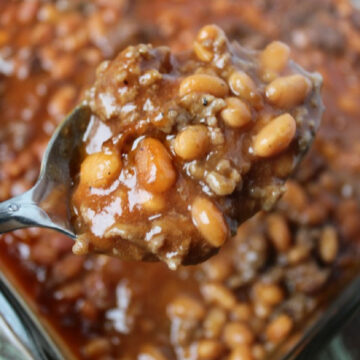 Best Baked Beans
These best baked beans are enjoyable for gatherings and picnics
Ingredients
32

oz

pork and beans

1

lb

cooked hamburger

1

T

ground mustard

½

cup

brown sugar

1

cup

ketchup

2

teaspoon

cumin
Note:
**Depending on your serving size

, you can use 2 cans of pork and beans or use three with the same amount of hamburger. The proportions will be fine either way.
Instructions
Mix all ingredients together and place in 9 inch square casserole dish

Bake at 350* for 30 minutes

If you want to cook in a crock pot, put all ingredients together in a crock pot and cook on low for 3 hours. Stir the mixture every hour or so
Nutrition
Calories:
344
kcal
Carbohydrates:
44
g
Protein:
21
g
Fat:
10
g
Saturated Fat:
4
g
Trans Fat:
1
g
Cholesterol:
57
mg
Sodium:
791
mg
Potassium:
676
mg
Fiber:
6
g
Sugar:
20
g
Vitamin A:
161
IU
Vitamin C:
4
mg
Calcium:
95
mg
Iron:
4
mg
How about these recipes to serve with the baked beans?
3 Ingredient Shredded Roast Beef