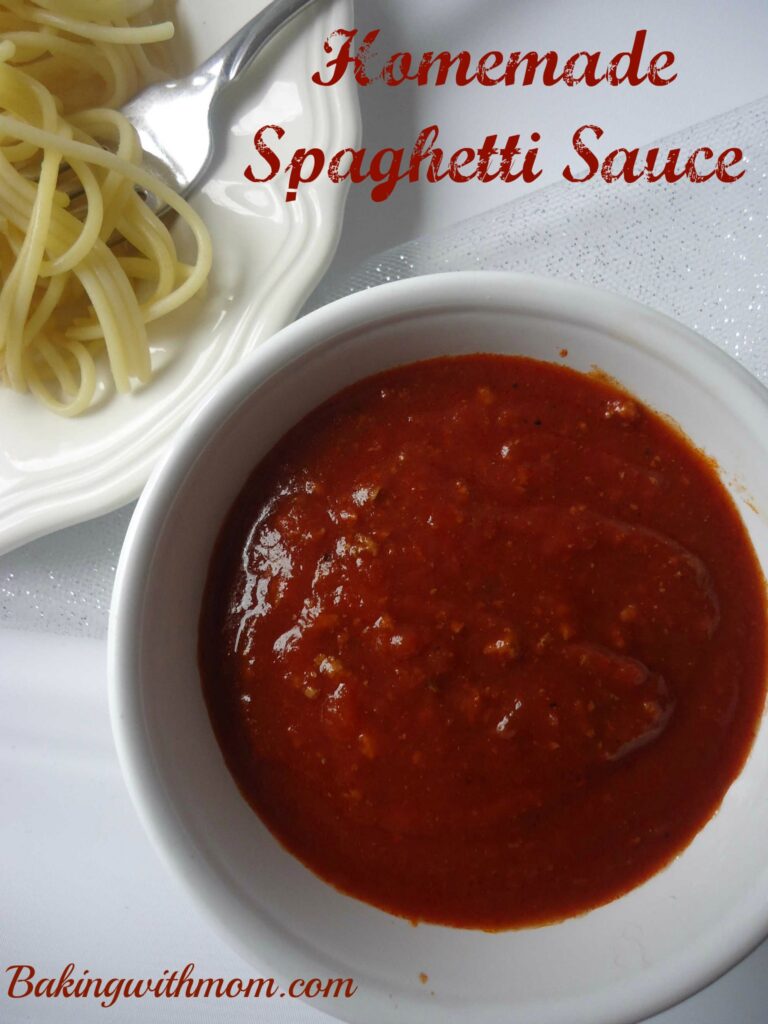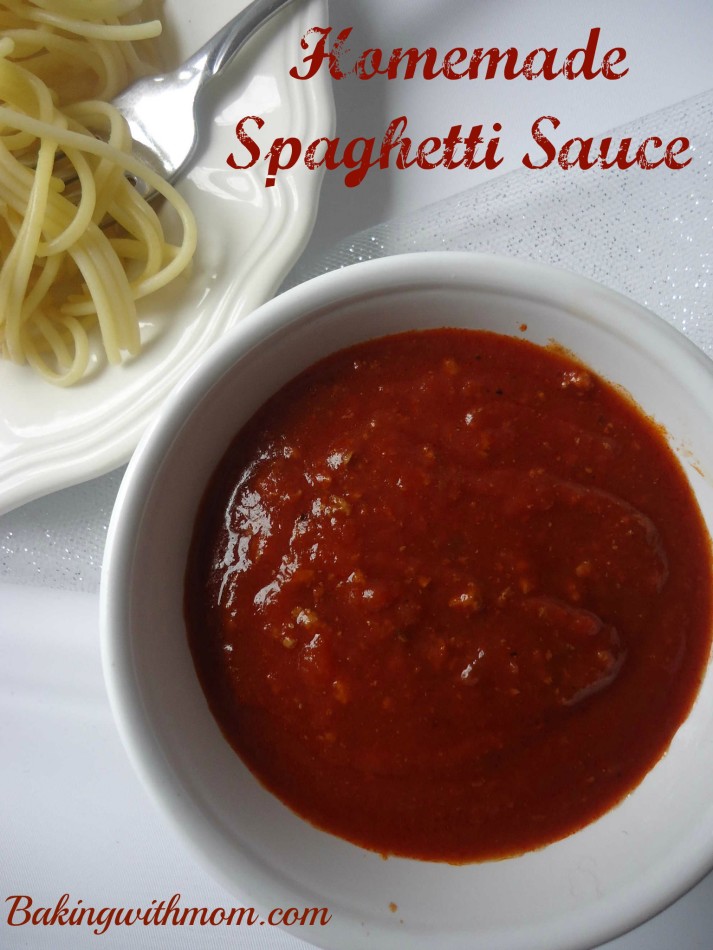 This homemade spaghetti sauce is my mother-in-law's recipe.  Totally hers, did not change it at all, unashamedly hers.
It is that good.
I have made it pretty much my whole married life.  If I am really busy, I can get away with store bought spaghetti sauce.  My very particular hubby used to frown at store bought sauce, but being the understanding guy that he is, understands I am busy raising our four children.
However, if I have the time to let this bubble all day on the stove, he is a happy guy as well as understanding.  And it is so worth it. This sauce is flavorful, meaty, and is amazing with spaghetti or tortellini.
I must confess, I did not make the sauce that is in the picture.  My husband's mother did.  The children were away so I could work on refinishing my kitchen cabinets (more on that later).  They had to come home early because of a impending winter storm and since the safety of my husband and children were more important than finished cabinets, I urged my husband to get them and bring them home.  Well, in doing so, the large pot of spaghetti sauce their grandma was making them for lunch needed to be sent home with them.
Oh, what a shame. ;-)
I got my children home safely, my cabinets almost finished and lunch to feed everyone.  And homemade spaghetti sauce.  Thank you, Grandma.
This sauce does take most of the day to cook on the stove.  Your house will smell A.M.A.Z.I.N.G and you know the bread you are making in your bread machine to go with the spaghetti meal? Well, after the bread is done baking you can always try a little of the sauce with a slice of bread.  Ahem.
📖 Recipe
Homemade Spaghetti Sauce
Ingredients
1 ½

pounds

ground hamburger

(browned)

1

large can V-8 juice

2 6

oz

cans tomato paste

1 15

oz

can tomato sauce

1

T

Italian seasoning

2

teaspoons

salt

2

garlic cloves

(I keep them whole and remove them before eating)

1

teaspoon

pepper

2

teaspoon

dried onions
Instructions
Add everything in a large pot and simmer on the stove for about 5 hours, stirring occasionally.
Want some more easy meal recipes? Try BBQ Pork Sandwiches or Baked Chicken Strips.