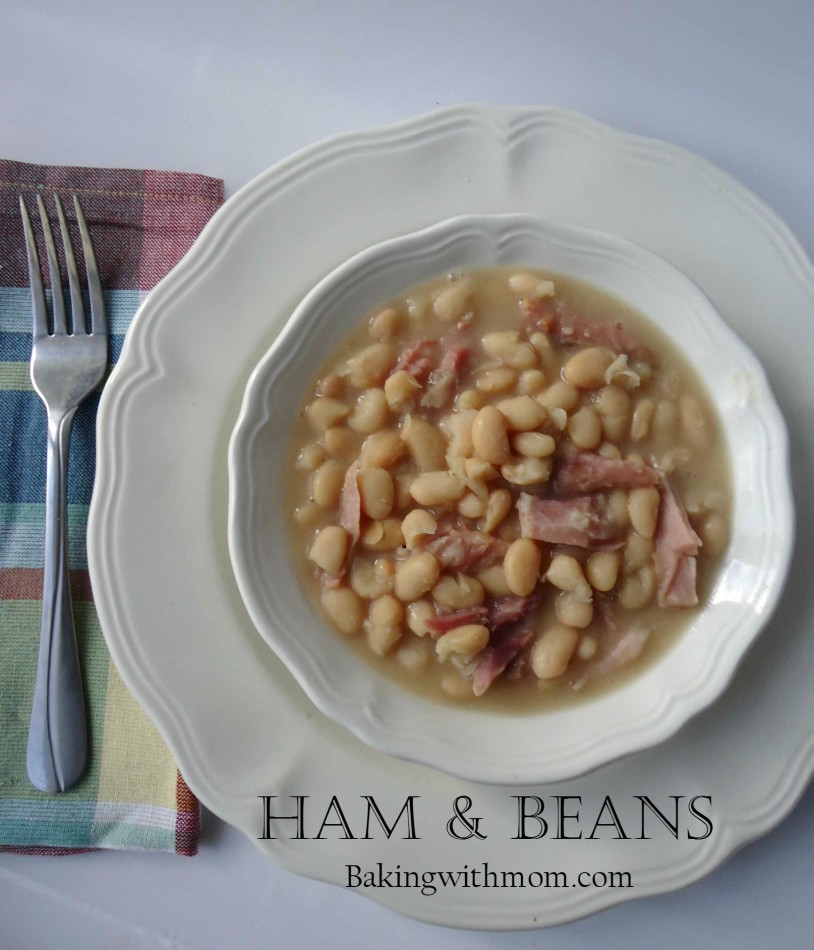 Talk about a frugal meal.
I like making meals that are quick, easy and doesn't cost a lot.  If I must confess, I did not care for this in the early years of our marriage.  My husband liked it.  I didn't make it often, but my husband appreciated it when I did.  Now?
I make it all the time.
Why?  We have four kids we have to feed on a budget.  This meal probably costs $2.50.  If that.  I buy the ham on sale at Thanksgiving, Christmas or Easter, cook it and divide it up into different meal portions.  One $7.00 ham can last several meals.  This is also a great "what should I make with the leftover ham" after the holidays.  After all that holiday cooking, this is a simple throw together meal.  Perfect!
Now if I'm being honest, my children aren't the biggest fans of this meal.  Caleb enjoys it and Ryan tolerates it (he's my "I'll eat anything kid") the other two aren't thrilled.
"Oh, we are having ham and beans today?"  Then silence.  And the look.  The look says, I'm going to starve tonight.  But they won't.  Don't listen to them. ;-)
We like to make this meal with cornbread.  I mean, ham and beans?  What else could go with it then cornbread?  Usually, we will also have it with a salad.
Try this frugal, easy meal.  Don't blink or you might miss the instructions on how to make it. :-)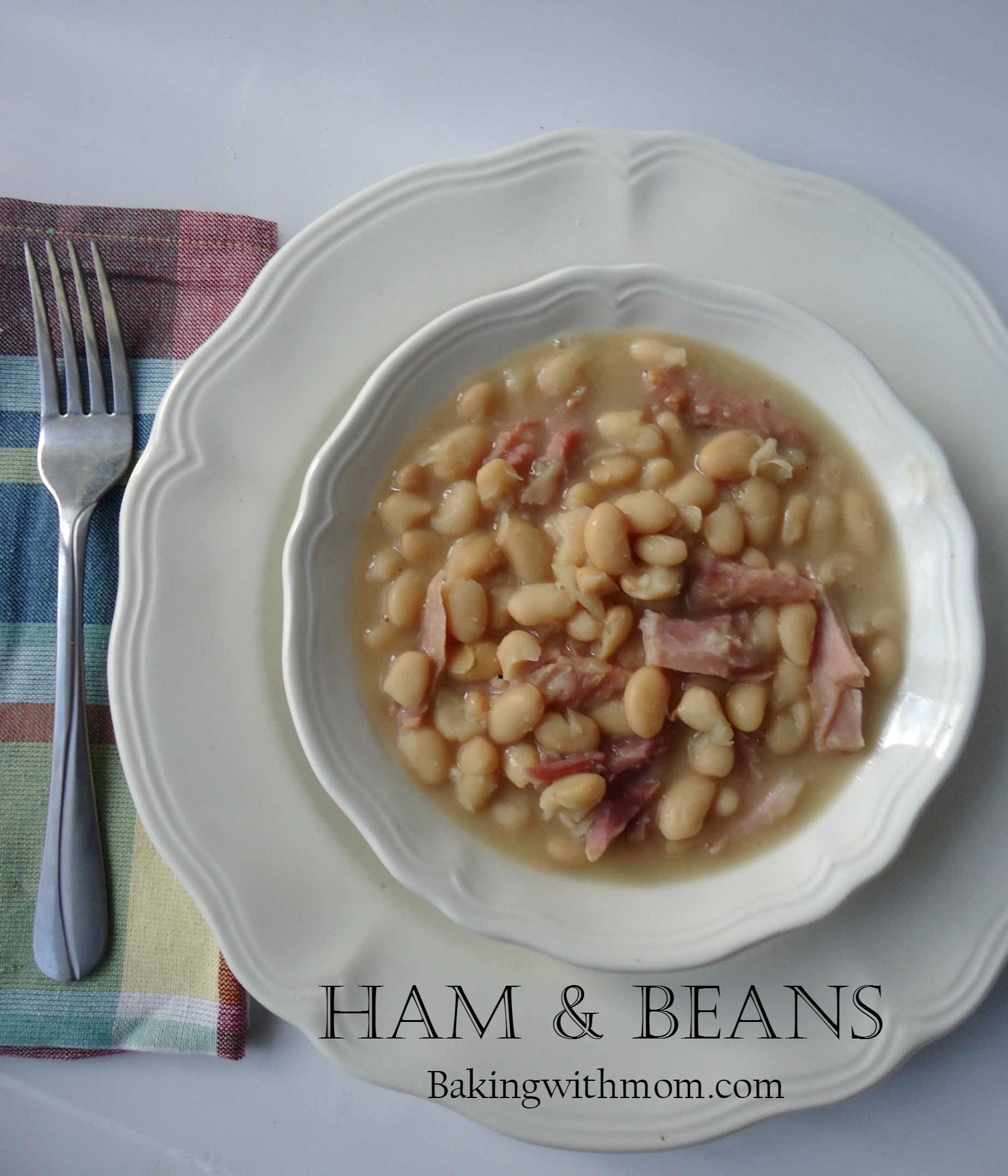 Ham and Beans
This two ingredient ham and beans are a cinch to make.
Ingredients
3

cans Northern Beans

1

cup

(or less) cooked ham
Instructions
Throw all the ingredients into the crock pot.

Add salt and pepper to taste.

Turn it on low and cook for 4-5 hours.

Walk away and smile. Supper is made.