I just served this 3 ingredient slow cooker shredded roast beef to my family for lunch and I still want to reach through the screen and take a piece. This roast beef cooks all day in the slow cooker and your house smells amazing in the process.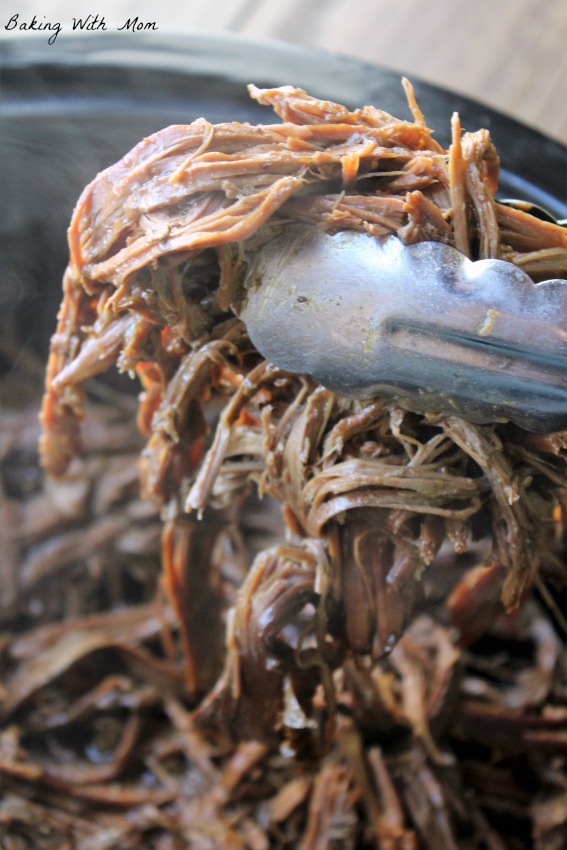 *This post contains affiliate links. If you click on the link and make a purchase, I may receive a small commission at no additional cost to you. You may view our disclosure here.
As with most of my recipes, this 3 ingredients slow cooker shredded roast beef has a story behind it. A story that involves a sweet piano teacher and Cora. And a delicious smelling coat.
This coat, clear back in December, was etched in our minds for a couple of months until I tried and tweaked it. This supper recipe will have your family thanking you and begging for you to make it again. Trust me.
Our daughter, Cora, has been playing the piano since she was about 5 years old. Most of that time, she has been taking lessons from a dear fellow church member from LBC. Well, one day last December, Cora finished her lesson and climbed into the car. Within seconds, the Dodge Caravan smelled like something outrageously good and all of our stomach's were rumbling. The scent had attached to her coat and was causing hunger wherever it went.
Her brothers were in the van as well and they were begging me to find out what Cora's piano teacher was cooking so I could make it someday as well. I texted her later and asked. Because we had a piano recital that night, she had put roast beef in the crock pot. The key was what was in that simple slow cooker roast beef recipe.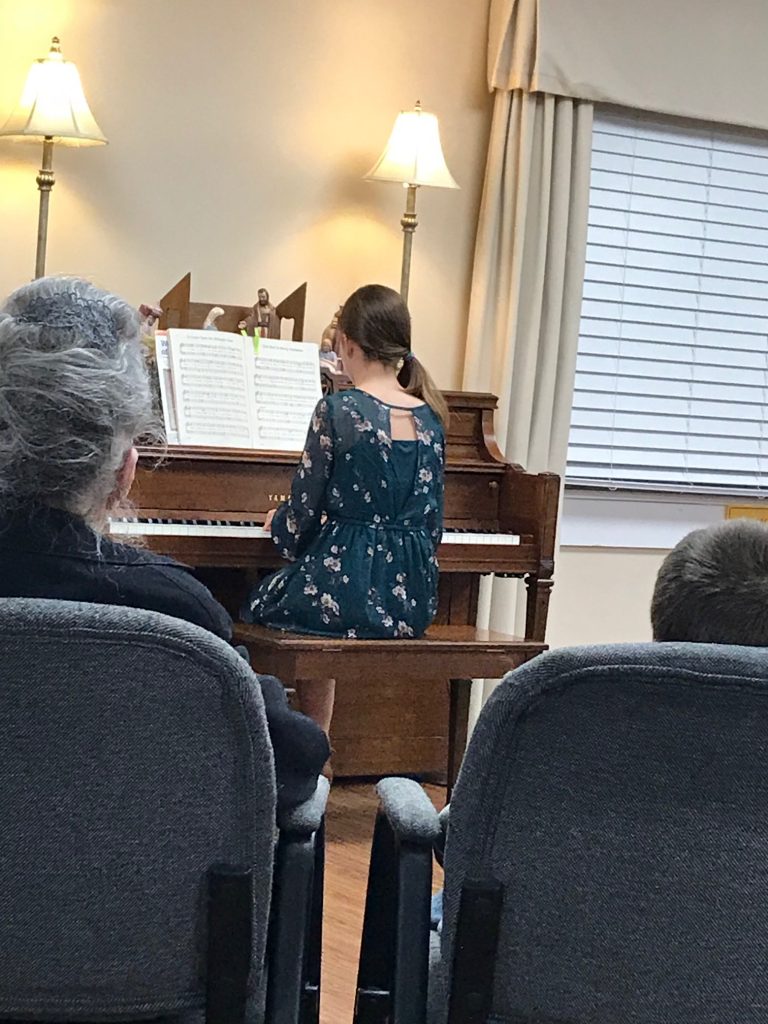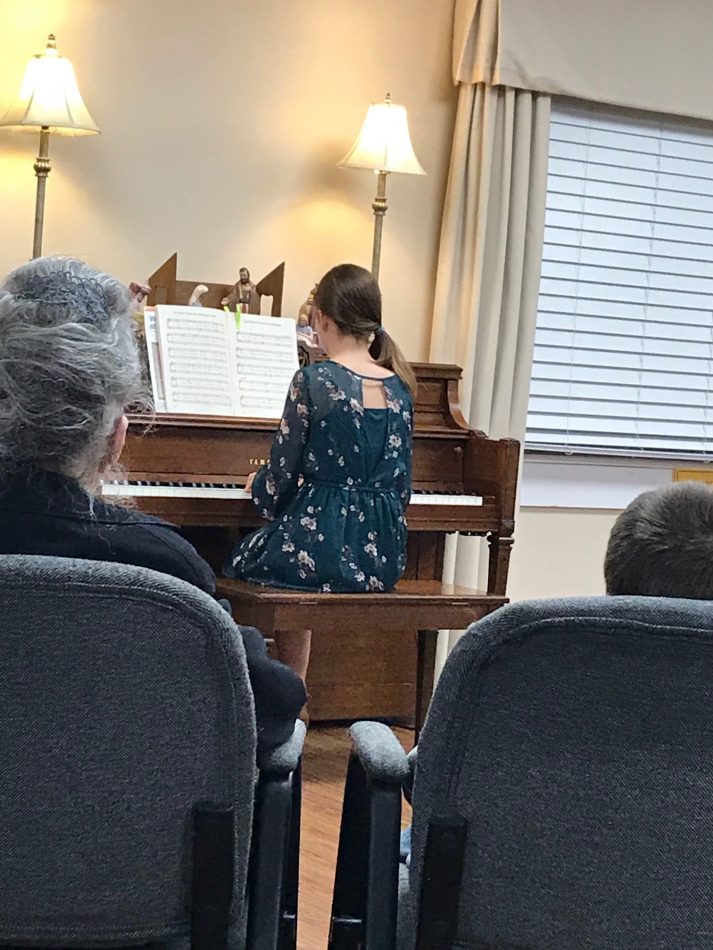 3 Ingredient Slow Cooker Shredded Roast Beef
The key to this roast beef is the slow cooker and a few ingredients. When I would cook this roast beef, I would use the Lipton Onion Soup Mix. However, when I learned Cora's piano teacher uses a gravy mix on hers, I went: A-Ha!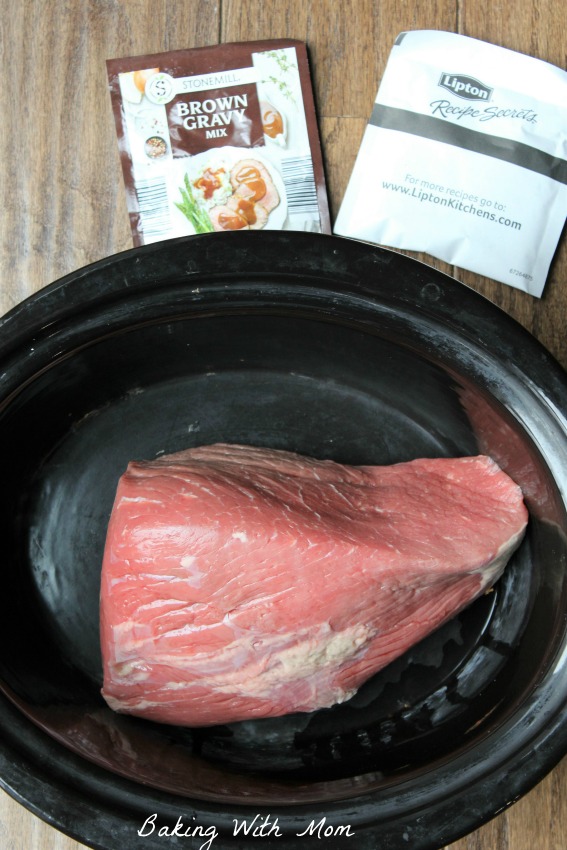 How simple is this recipe? Start with your choose of roast beef. Personally, we mostly eat Eye of Round Roast (don't ask) but sometimes I can use a rump roast. Then add a packet of gravy mix, onion soup mix and I add ¼ of beef broth to the bottom of the crock pot.
Set the slow cooker on high and walk away. Be amazed. Be hungry because your house will smell great while it is cooking. If you are in the market for a crock pot, I recommend this one from Crock Pot, it has locks for easy travel and a simple knob to determine temperature. Personally, I like simple.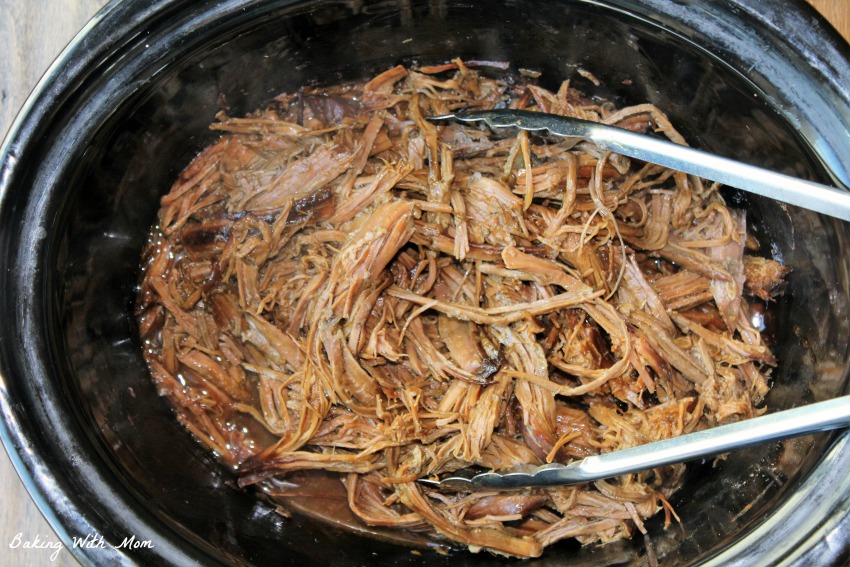 Eat this 3 ingredient shredded roast beef on buns or plain. It would be great paired with tortellini salad or ham stuffed baked potatoes.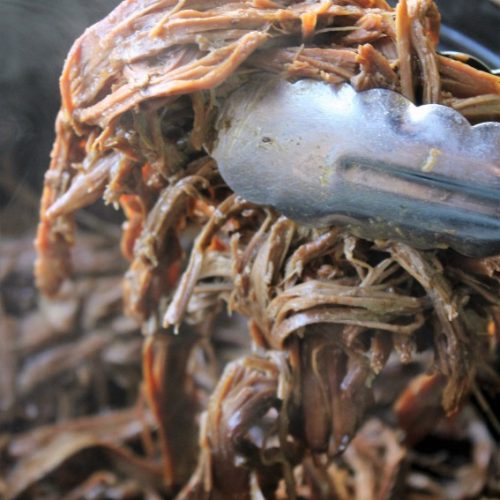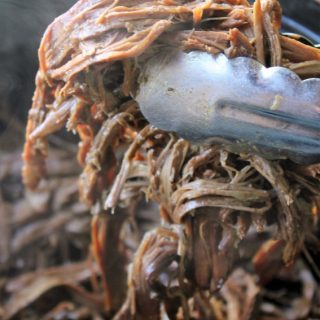 3 Ingredient Slow Cooker Shredded Roast Beef
This simple slow cooker meal is great for family or guests. Easy supper recipe, flavorful and delicious.
Ingredients
1

4 lb

roast beef

1

pkg

brown gravy mix

1

pkg

Lipton Onion Soup Mix

¼

cup

water or beef broth
Instructions
Place roast beef, gravy mix, onion mix and water or beef broth in crock pot

Set crock pot on high for 8 hours or low for 12 hours

Shred meat and serve on buns or on top of rice (or eat plain!)
Nutrition
Calories:
17
kcal
Sodium:
27
mg