Lemon Cherry Cheesecake With Lemon Crust happened because I bought a can of cherries at Aldi's and cream cheese was on sale. Sometimes the best recipes start with a sale. 😉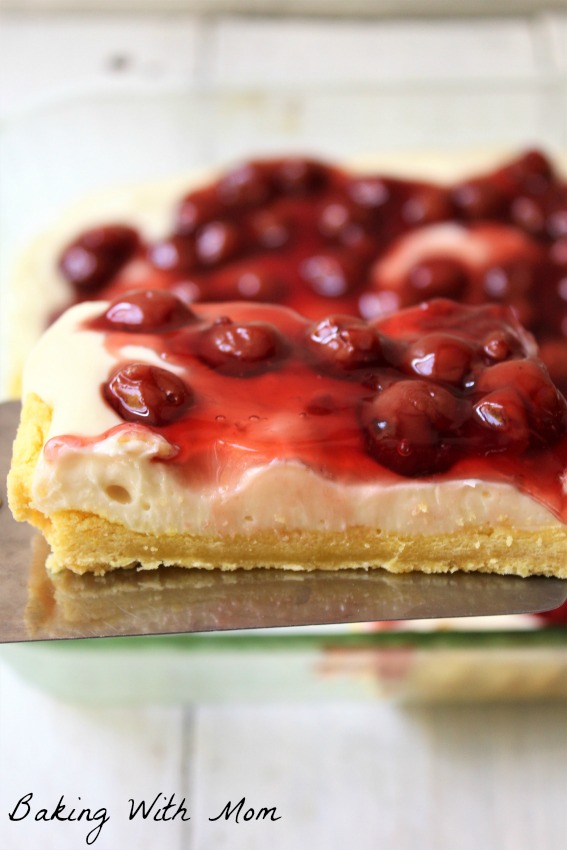 *This site uses affiliate links. You can see our disclosure here. 
I presented this Lemon Cherry Cheesecake with Lemon Crust to my husband after he had a long day of studying. He is getting his bachelor's in Organizational Leadership from Calvary University. Needless to say, he is downstairs studying a lot.
Poor guy needs something to get him through the long hours of papers and tests. Cheesecake usually does the trick.
…