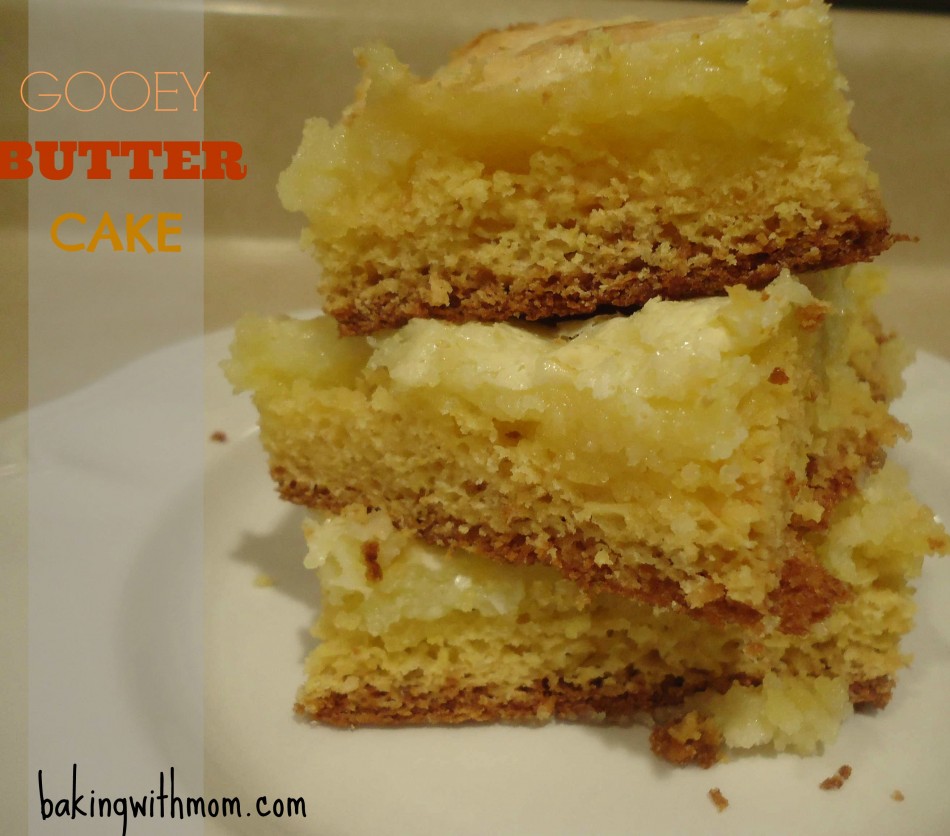 I had never heard of Gooey Butter Cake before I met my husband.
Sounded...buttery.  I'm not a big fan of buttery.  This cake is not buttery.  I really don't know why it is called butter cake except it does have a stick of butter in it.  It really is more creamy.  It really is VERY GOOD.  I remember the first time I tried it at my husband's parents house when we were dating.  I looked at it and not wanting to be rude, took a bite, not knowing where the butter would come into play.  I was sold from then on.
Gooey Butter Cake always seems to be a crowd pleaser.  I have heard people (rather I was the one who brought it or not) rave over it.  It is very simple as well.  Of course, according to my husband, it has cream cheese-how can it go wrong?
Gooey Butter Cake
1 stick butter
2 eggs
1 pkg yellow cake mix
Melt butter.  Beat in eggs and add to cake mix.  (The batter will be very thick.) Spread into greased 9x13 pan.
Next:
2 eggs
8 oz cream cheese
1 box (or 1 lb) powdered sugar
Beat until creamy and pour over cake batter.  Bake at 350* for 30-35 minutes.  Remove from oven and sprinkle with powdered sugar.