Delicious Easy Strawberry Lemonade for a summertime treat. Have it at your next picnic or gathering. Oh, and don't worry. Easy to make!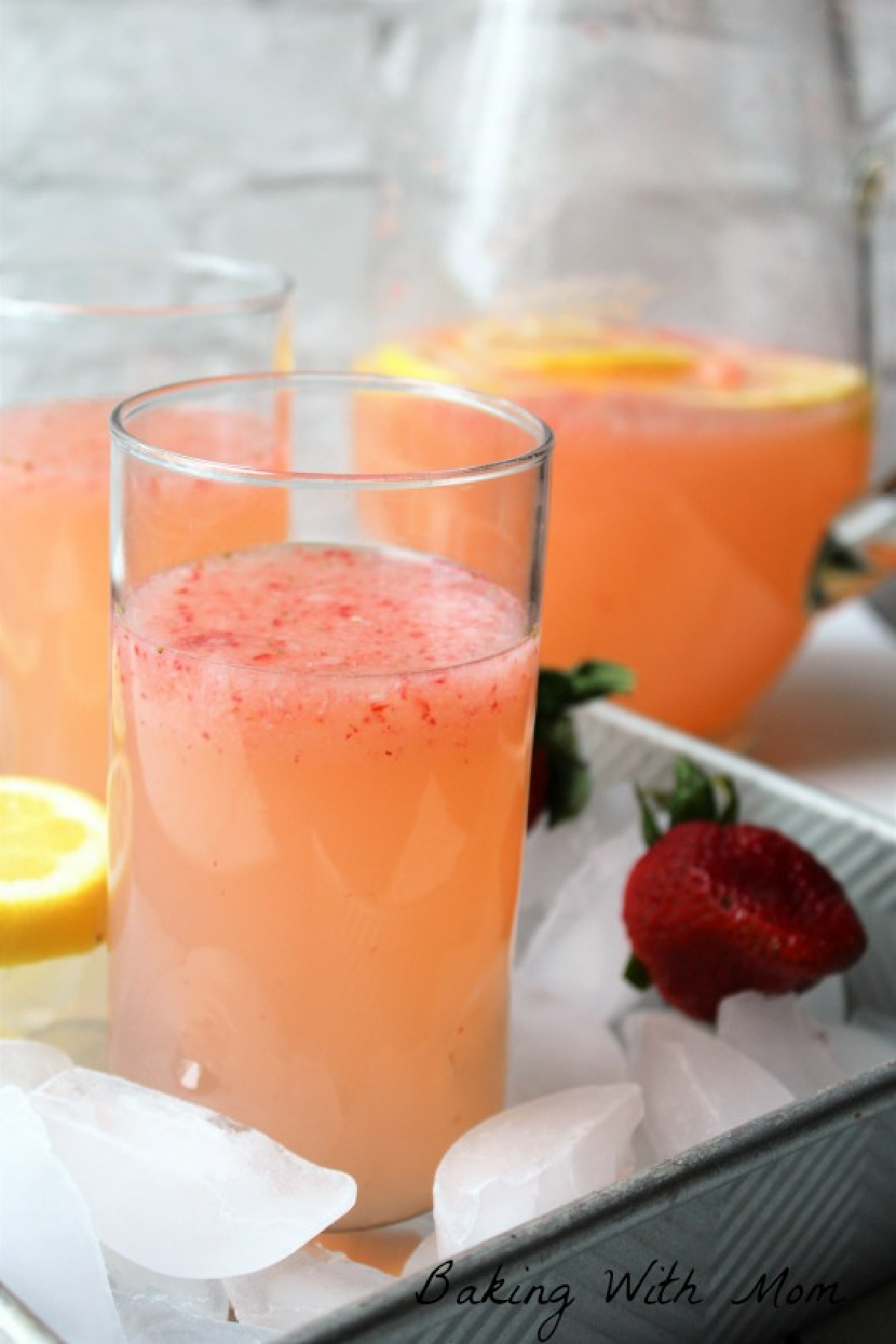 Memorial Day is right around the corner with 4th of July coming right behind it. Of course, we can't forget to mention picnics, end of the school year and summertime fun.
Food, drinks and outdoors: it's summertime, folks. Easy strawberry lemonade is that go to drink that will excite your children, wow your guests and you will enjoy.
Never fails. You go out to eat at a restaurant and your children spy something on the menu. Something like lemonade. Except, it isn't just lemonade, oh, no. It strawberry lemonade. It also costs about the same as a burger and fries at McDonald's.
Most of the time, my children drink water when we go out to eat. Yes, we are shamelessly frugal, but quite frankly, we are water drinkers.
I also hate, do not like, loathe, to pay for drinks at a restaurant. They cost way too much. I mean really, tell me why a strawberry lemonade has to cost almost $3.00.
It does not my friends.
Easy Strawberry Lemonade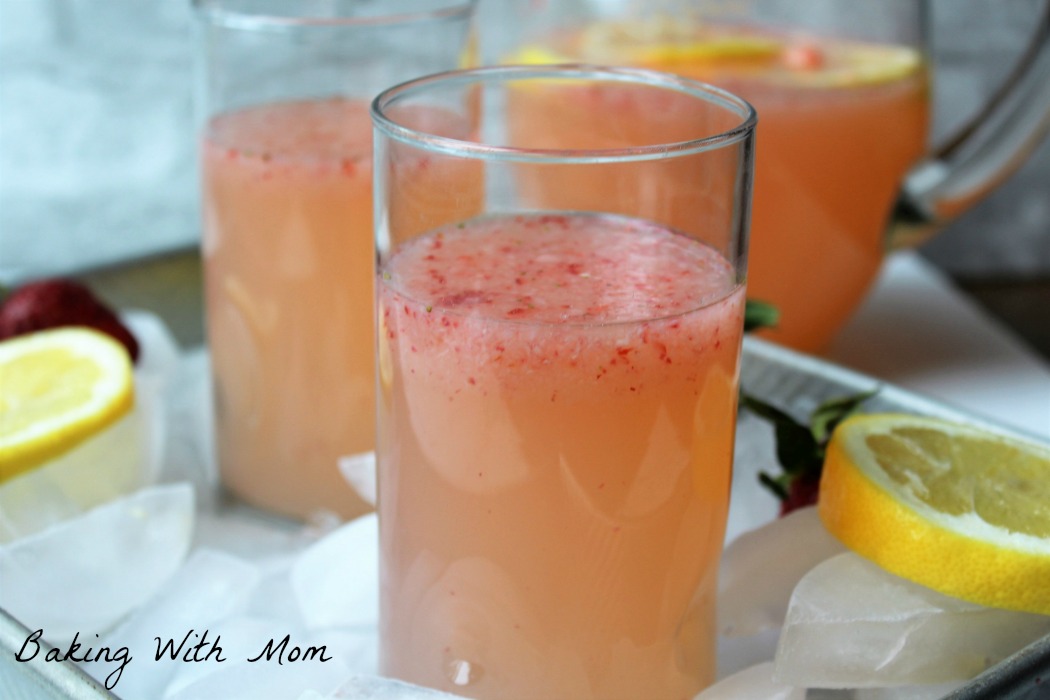 When I make this easy strawberry lemonade at home, I get a thrill because I am saving so much money verses buying it while we are eating out. No, really, I get excited. Let's compare it: $3.00 per glass or less than $1.00 per pitcher. Doesn't take much to realize how much cost savings there is.
Let's also talk taste. This strawberry lemonade is tart, sweet and fruity all at once. It took Caleb and I about 5 minutes to make and he was amazed by the process. Okay, maybe not amazed, but I did have his full attention. Of course, it probably has nothing to do with my parenting skills as it does the fact we were making easy strawberry lemonade.
Oh well. ;-)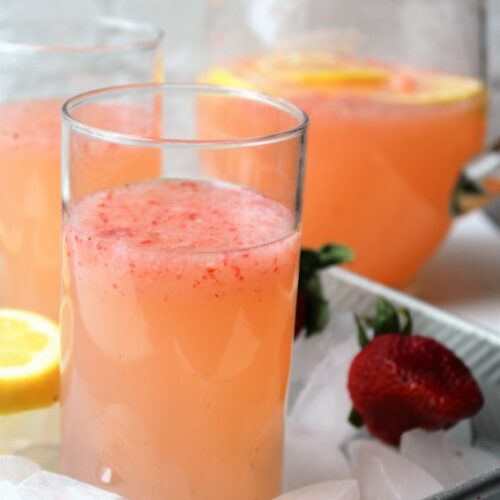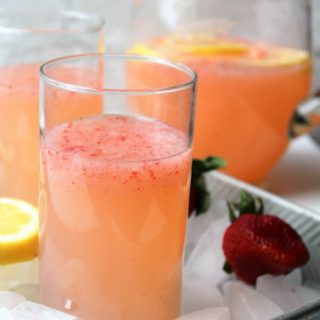 Easy Strawberry Lemonade
Easy Strawberry Lemonade with only 5 ingredients can be made quickly for a picnic or holiday gathering.
Ingredients
1 ½

cup

lemon juice

1

cup

sugar

1

whole

lemon, sliced

6

strawberries

stems removed

water
Instructions
Mix lemon juice and sugar together in a gallon pitcher

Slice lemon and squeeze the juice from ½ lemon into pitcher. Use other half of lemon to cut into slices to place in pitcher

Fill pitcher to top with water (leaving about 2 inches from top) and place lemon slices in lemonade

Use Magic Bullet, blender, etc... to crush strawberries

Add to lemonade. Mix well and chill. Serve