This strawberry jelly roll is easier to make then one would think. Don't let the jelly roll process scare you. You can make this delicious dessert to impress your guests and your family.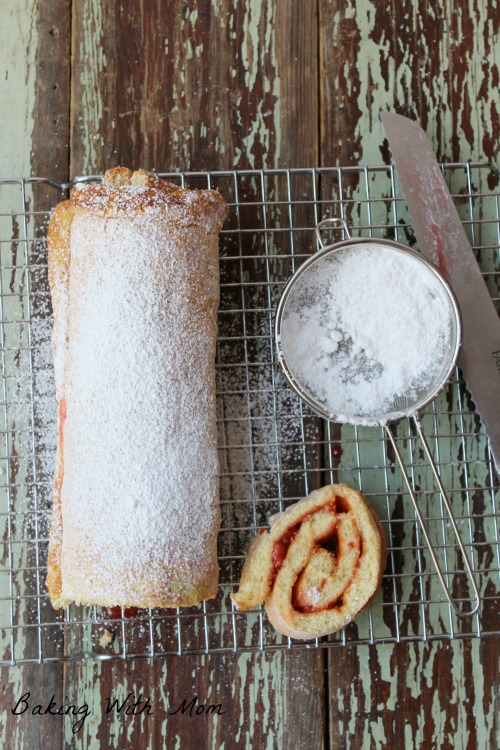 So last week, even though it was crazy busy for VBS week, I wanted to make something different. I enjoy making new recipes and to be honest, I thought a strawberry jelly roll would be the perfect dessert.
I had made a pumpkin roll before so I knew the process of making one, but it had been a while. It is not hard to make this recipe. I know it seems intimidating, but the process is very easy. All you need is a towel, some powdered sugar and a jelly roll pan.
Which, by the way, if you are like me, you have a jelly roll pan in your cabinets that is used for anything BUT a jelly roll. I use mine for lemon bars or cookie bars but to actually use it for a jelly roll? I feel like my jelly roll pan has finally reached it's purpose in life.
It is very exciting, ya know?
The best part about jelly rolls is the filling. I chose to go with the strawberry jelly roll because we have a lot of strawberry jelly around the house. Many thanks to Grandma. Grandma (my husband's mom) always, always brings over jar after jar of strawberry jelly and to be honest, they are the cat's meow. We enjoy it very much and we look forward to it every year. Naturally I decided to use it in the strawberry jelly roll. I think (and will show you if I do make it) I will make a chocolate chocolate chip jelly roll. I also will make one with cream cheese. And blueberries. And ice cream.
Oh, the endless possibilities.  
How To Make This Strawberry Jelly Roll
The key is the jelly roll "roll". After you bake the cake and take it out of the oven, turn it immediately out onto a towel dusted with powdered sugar. Don't let the cake cool in the pan or it won't turn out or roll properly. Also, after turning the cake out, roll the cake up in the towel.  Then let it completely cool. Unroll, spread with jelly and enjoy.  The rest is jelly roll history.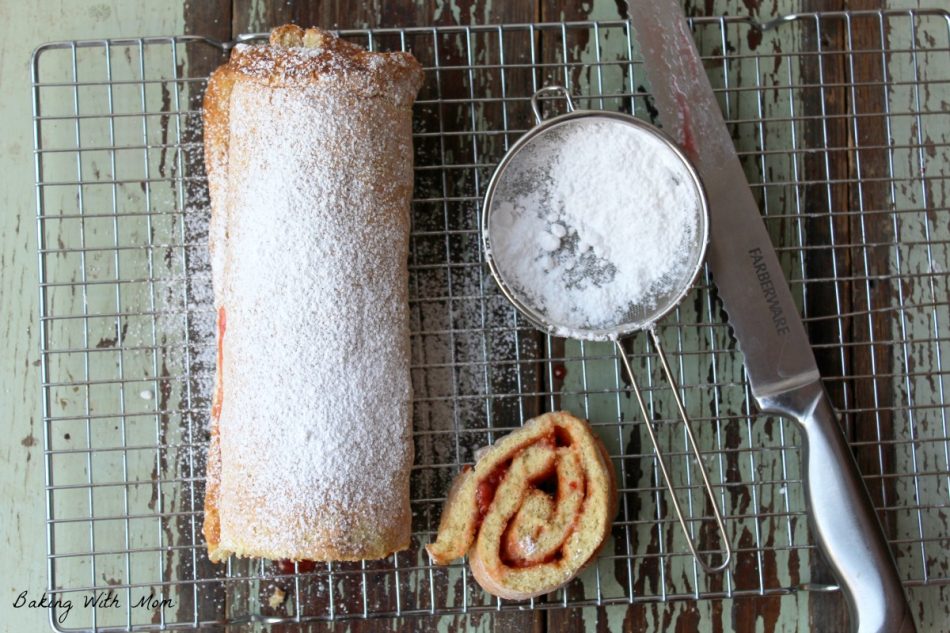 📖 Recipe
Strawberry Jelly Roll
Strawberry jelly roll is a dessert recipe that will "wow" your guests. Easier to make than you think.
Ingredients
½

cup

flour

1

teaspoon

baking powder

4

eggs

1

teaspoon

vanilla

1

cup

sugar

½

cup

powdered sugar

, divided

½

cup

strawberry jelly
Instructions
Grease a 15x10x1 inch jelly roll pan

In a KitchenAid Mixer or with a hand mixer, beat eggs on medium speed for 5 minutes until thick

Gradually add in sugar and vanilla

Combine flour and baking powder in a small bowl and slowly mix into egg mixture

Pour into greased jelly roll pan and bake in a preheated 375* oven for 12 minutes or until cake springs back when touched lightly

Take cake out of oven and loosen edges

Turn onto a towel dusted with powdered sugar

Roll up cake and towel starting with the short side

Cool on a wire rack

When it has completely cooled, unroll cake and remove towel from under it

Spread strawberry jelly on cake and roll cake back up

Serve
Do you want more recipes?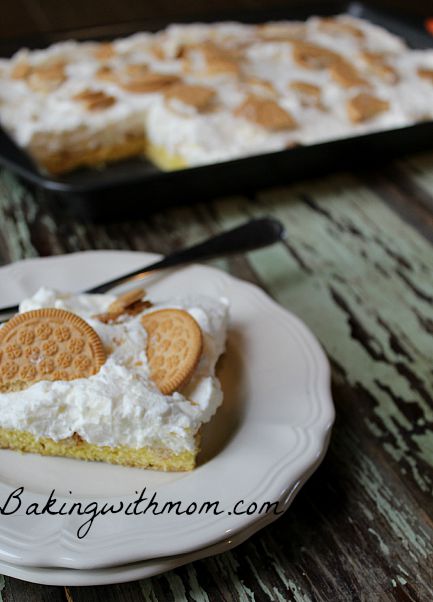 Golden Cookies N Cream Lemon Bars