Soft And Chewy White Chocolate Chip Cookies are soft and moist and delicious right from the oven. Grab yourself a tall glass of milk and enjoy this cookie recipe with family and guests.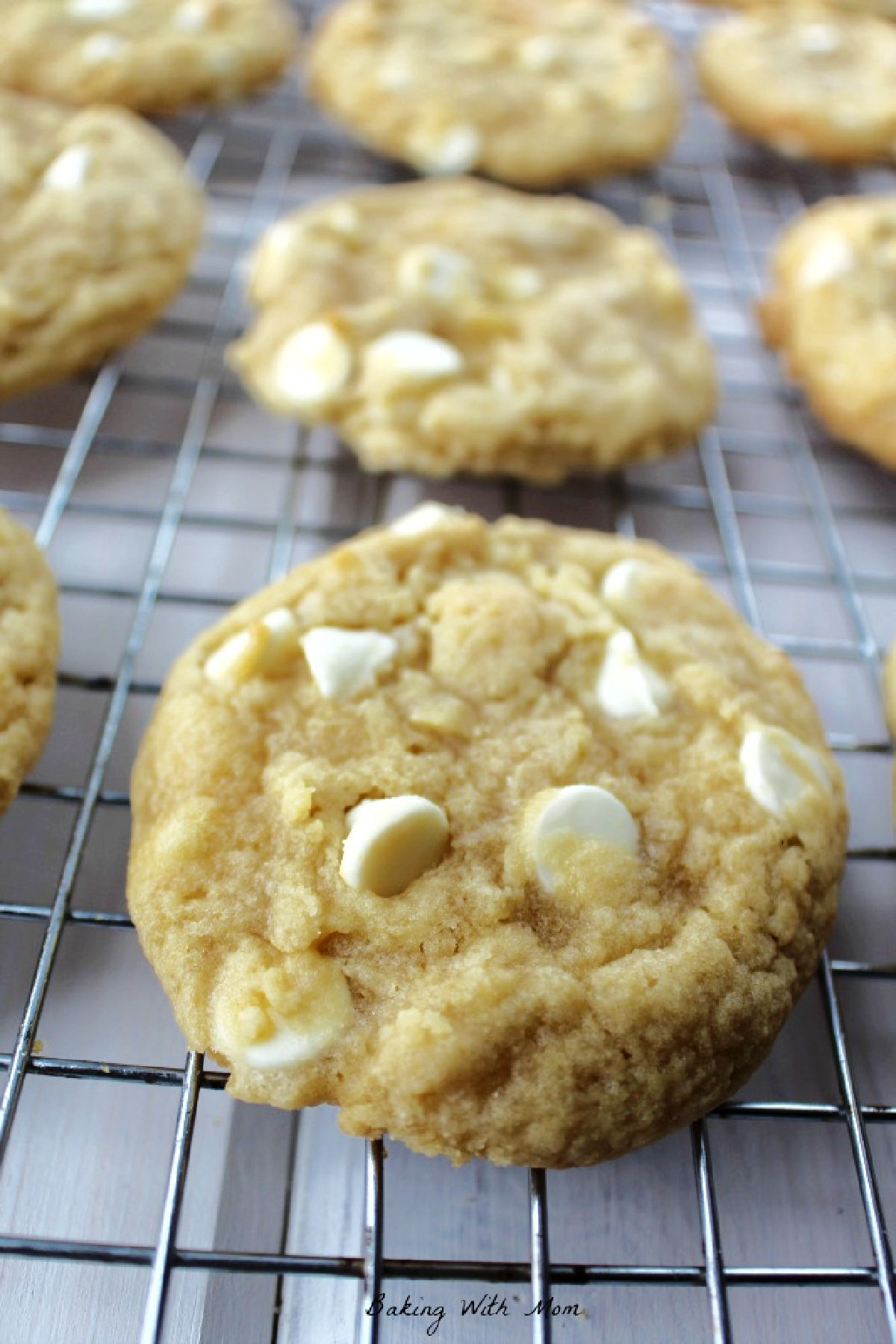 The air is going to be turning cooler soon so it will be time to fire up that oven again. If you are like me who enjoys baking, then the oven has been on a few times at least during the summer months.
I mean, sometimes the day just calls for a cookie, no matter what the temperature is outside, you know? Especially the Soft And Chewy White Chocolate Chip Cookies.
However, when fall is in the air, there is just something about baking that perfect dessert, wouldn't you agree?
I thought so.
I enjoy seeing the pumpkins in the front yard and apples ripe on the tree. It just inspires me to turn on the oven and make something. (Usually with a glass of apple cider or homemade hot chocolate near by!)
These soft and chewy white chocolate chip cookies are just the treat to make when you are ready to start baking again. At our house, we like soft cookies. I mean, hardly done, extra soft and super chewy cookies.
If I were to bake cookies for the normal amount of time, nobody in my family would like them.  The children have learned from their dad what qualifies as a good cookie.
Soft and chewy.
The Process
Now, if you like your cookie a little crunchier, you can bake these cookies a tad longer in the oven. A crunchy cookie is great to dunk in milk or in a warm cup of hot chocolate.
Would you rather have Macadamia Nuts in them? You could always add them to this recipe or you could try this cookie recipe here.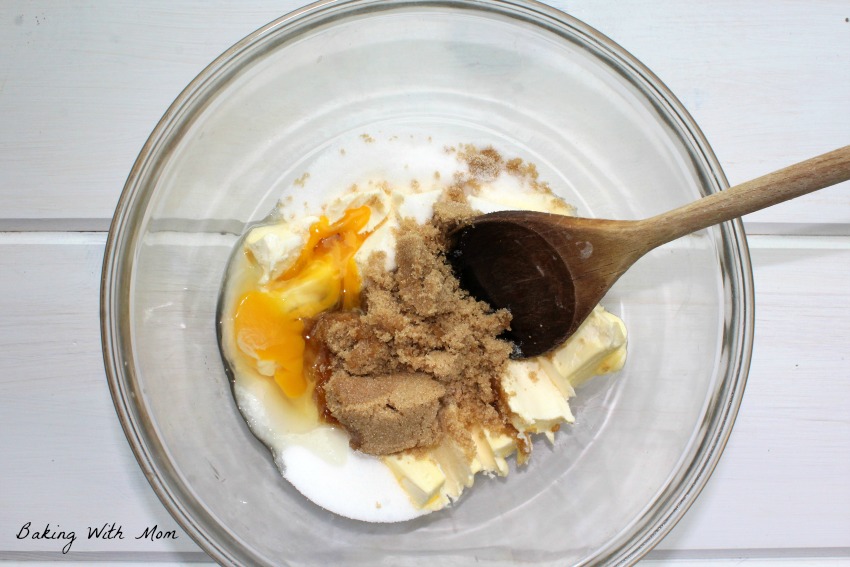 To make this cookie recipe: simply mix sugars, softened butter and egg together in medium bowl. (Remember, my favorite bowl is no more. I still mourn the loss.)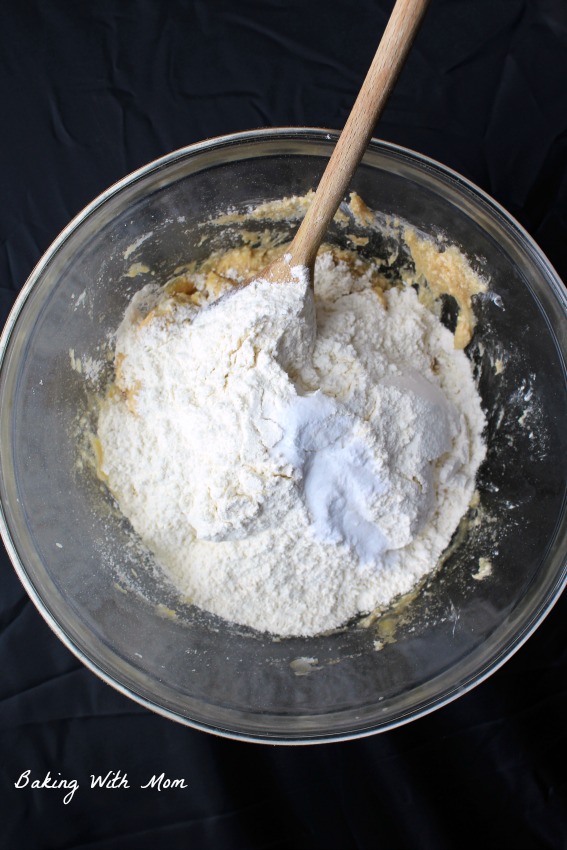 Then mix in the dry ingredients. Stir well and put on cookie sheet (ungreased).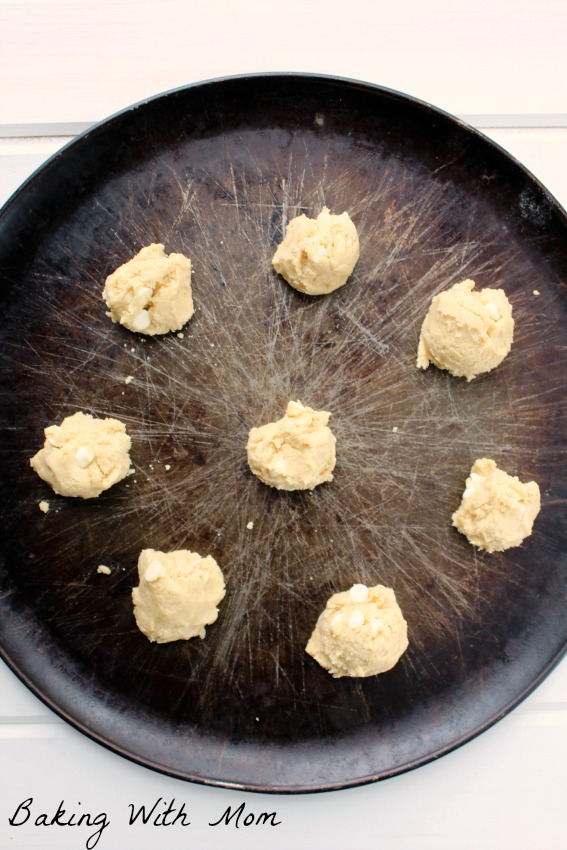 Then bake and serve. Delicious and easy!
FAQ
Can I replace the white chocolate chips with milk or semi-sweet chocolate chips?
Yes you can! You can even put in M&M's if you want.
It calls for a lot of sugar, do I need all the sugar?
Yes, you do. Too little or too much of the brown sugar will drastically result in cookies that don't turn out right. Be sure to measure the brown sugar carefully.
We like our cookies a little crisper. How long should I cook them for?
I would cook them for 12-15 minutes and go from there.
Wait! 365 degrees? Why?
Good question! I found that one of the secrets to these cookies is 365 degrees is the perfect. 375 degrees is too high and 350 degrees is too low.
I personally think this cookie recipe is the best for soft and chewy cookies and I urge you to try it.
You will probably never use another cookie recipe again.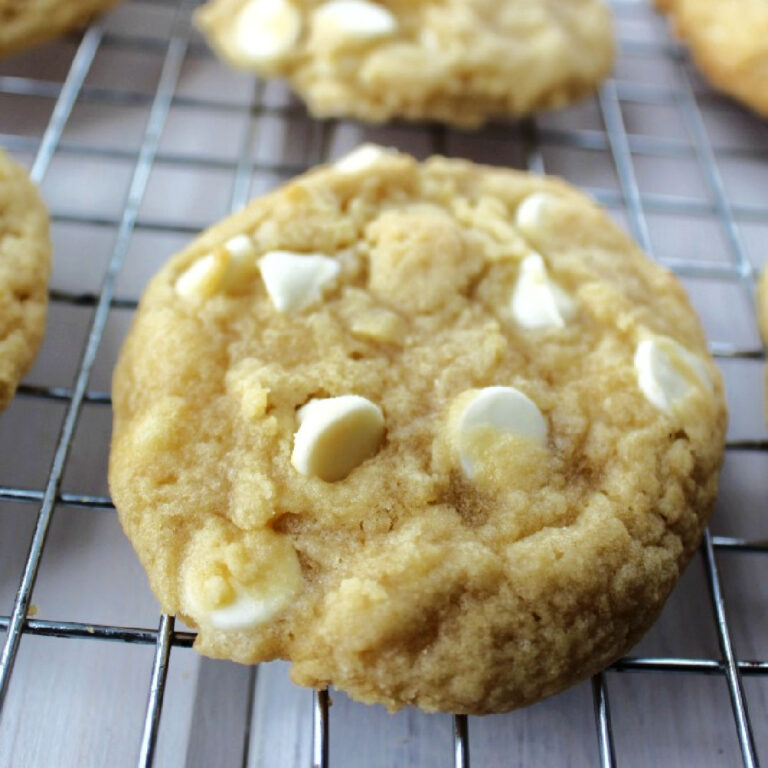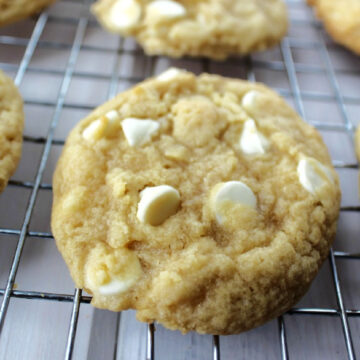 Soft And Chewy White Chocolate Chip Cookies
Soft and Chewy White Chocolate Chip Cookies are moist and delicious. Perfect cookie for family and friends.
Ingredients
1

cup

butter

(softened)

¾

cup

sugar

¾

cup

brown sugar

1

egg

2 ¼

cup

flour

1

teaspoon

baking soda

½

teaspoon

salt

1-1 ½

cups

white chocolate chips
Instructions
Cream together butter, sugars and egg in a large bowl

Stir in flour, baking soda and salt

Fold in white chocolate chips

Roll into 1 inch balls and place on ungreased cookie sheet

Bake at 365* for 8 minutes or until done
Nutrition
Calories:
298
kcal
Carbohydrates:
38
g
Protein:
2
g
Fat:
15
g
Saturated Fat:
9
g
Cholesterol:
39
mg
Sodium:
244
mg
Potassium:
78
mg
Sugar:
26
g
Vitamin A:
335
IU
Vitamin C:
0.1
mg
Calcium:
44
mg
Iron:
0.9
mg