Strawberry and lime just go together, don't you think? This Non-Alcoholic Strawberry Lime Punch is only 3 ingredients and great for a party or gathering. Sweet, sassy and simple.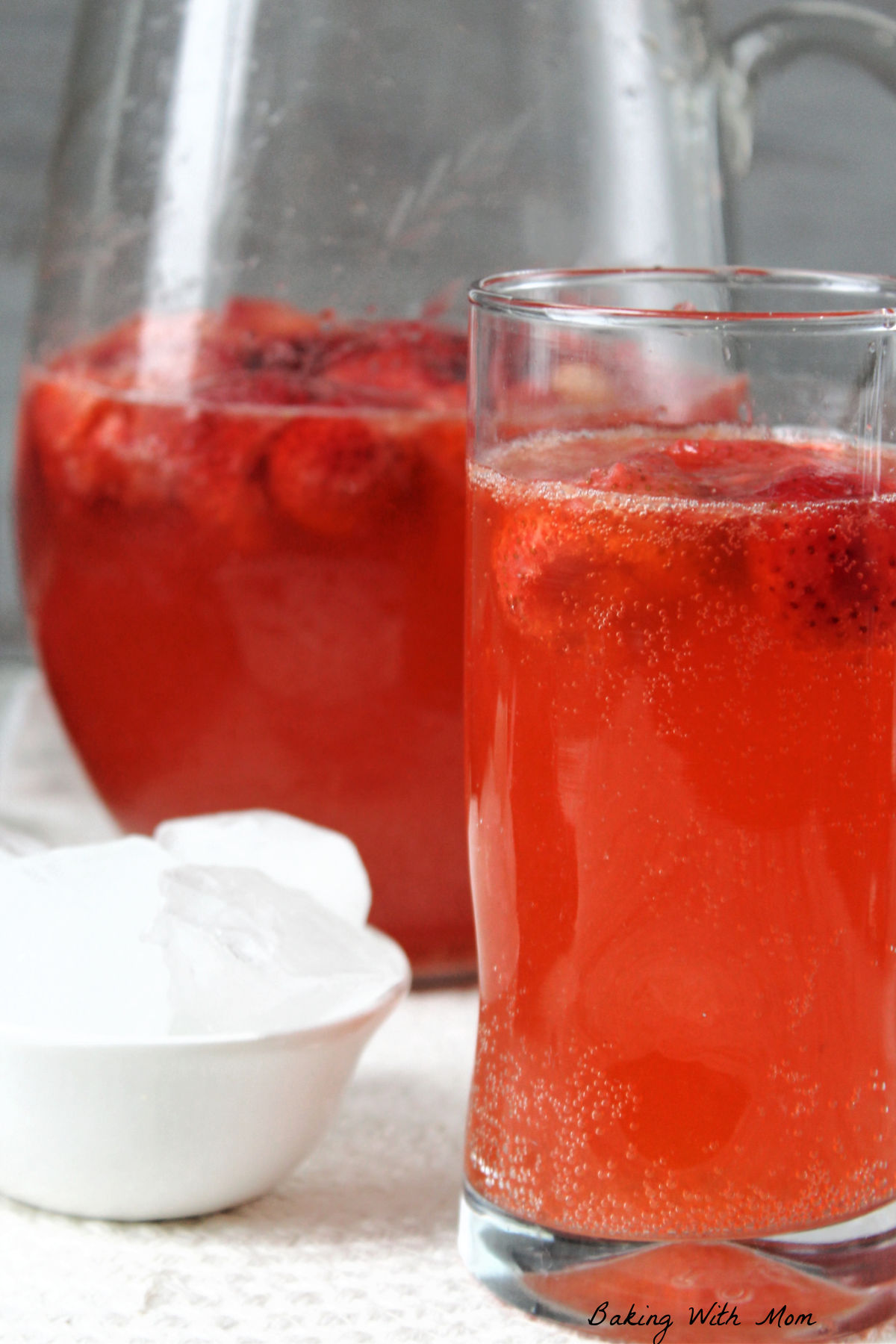 I seem to have a lot of 3 ingredient drink recipes (like this 3 ingredient strawberry orange creamsicle punch). As a busy mom, quick easy recipes are really the way to go. Whether it is for parties, gatherings or just for my family, simple is usually best.
This non-alcoholic strawberry lime punch recipe is quick and tasty. It has sweet and a little sass. It also was a fast favorite in my house.
Ingredients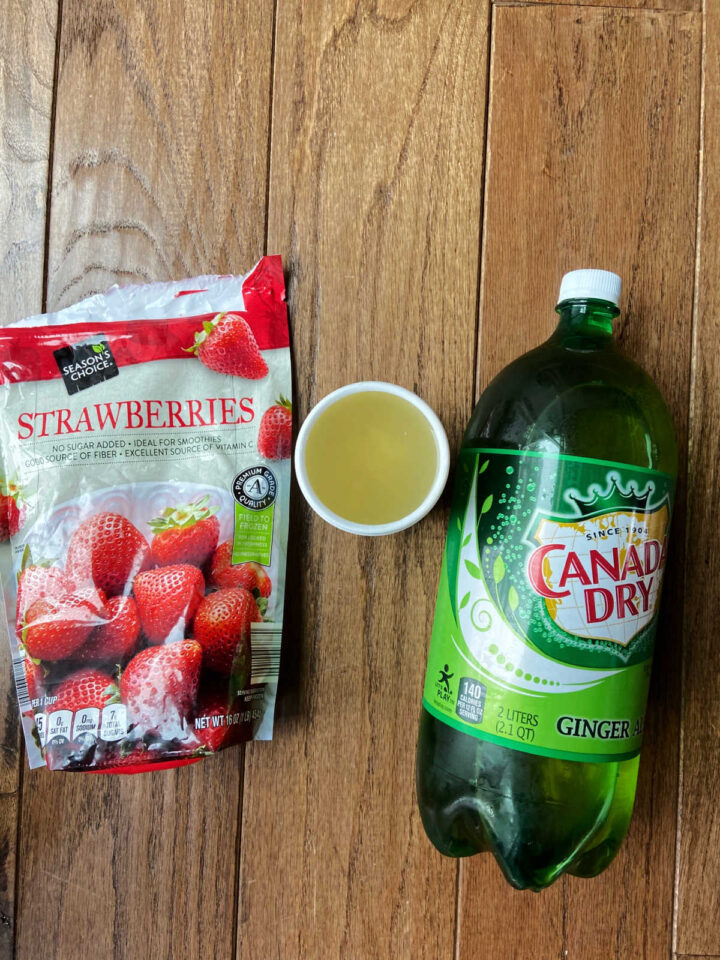 You will need:
Limeade
Ginger ale
Strawberries
1 gallon sized pitcher or a large punch bowl
The strawberries can be fresh or frozen. I used frozen because that is what I had, otherwise fresh strawberries with the stems removed, would work great.
Instructions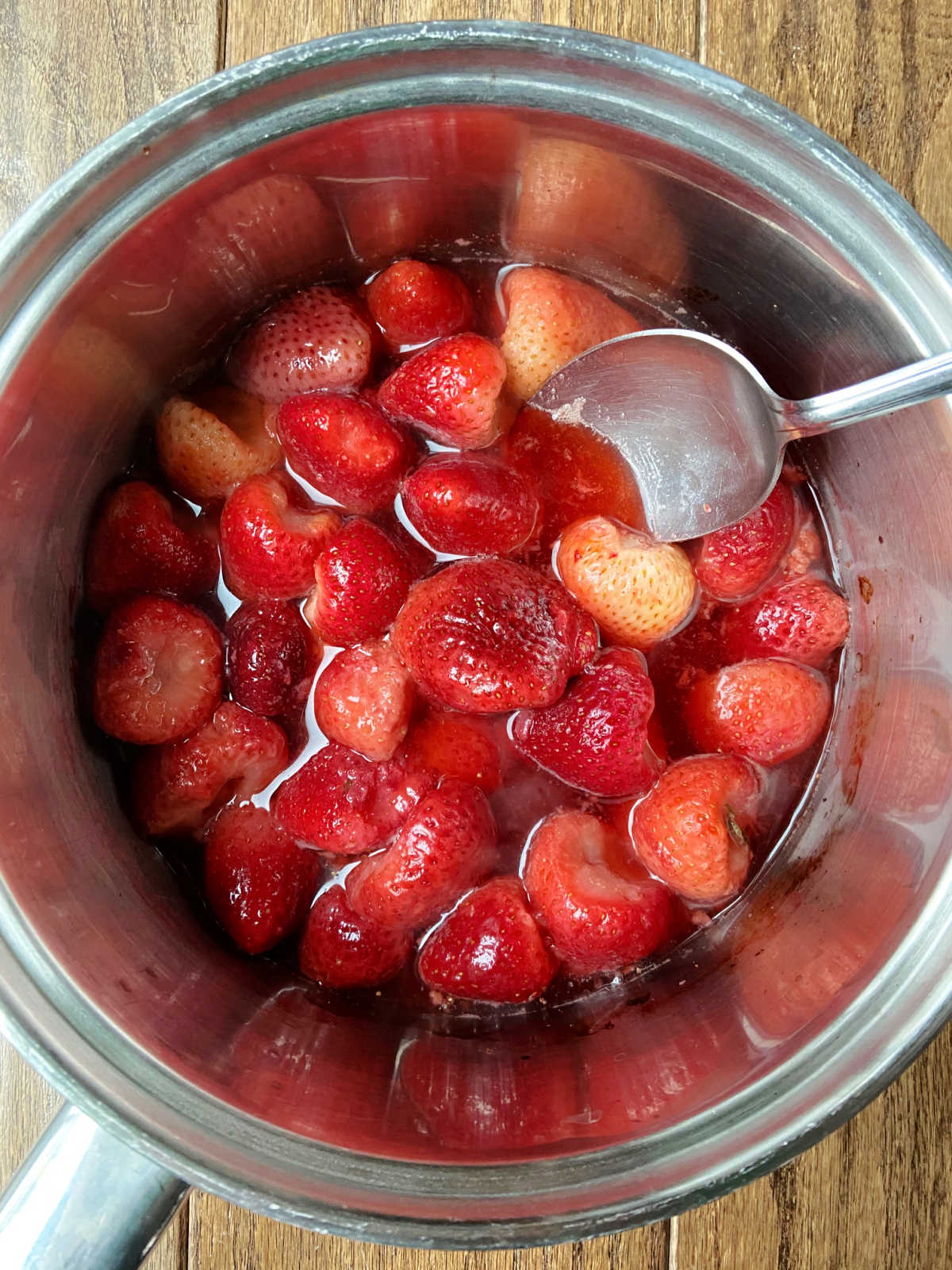 This punch recipe does require you to boil the strawberries to make a syrup for about 5 minutes. It isn't a completely necessary step, but I strongly encourage it.
By boiling the strawberries, the juices will be extracted from the berries and the punch will have more of a strawberry taste. Breaking the strawberries down works in this homemade strawberry sauce as well.
If you are in a hurry, you could simply add the strawberries to the other ingredients. The punch will taste good, but not have the complete flavor of the strawberries like boiling the berries will encourage.
The Process
To make this recipe, simply mix the limeade and strawberries/strawberry juice together in a pitcher or in a punch bowl. Then mix in the ginger ale.
FAQ
Will the ginger ale bubble up when poured?
Yes! You may want to add the ginger ale a little at a time to prevent spill overs.
Can I use limes in this recipe?
Yes! Limes would make a great garnish. You can have them float on top or put them on the side of the glass.
Pin for later!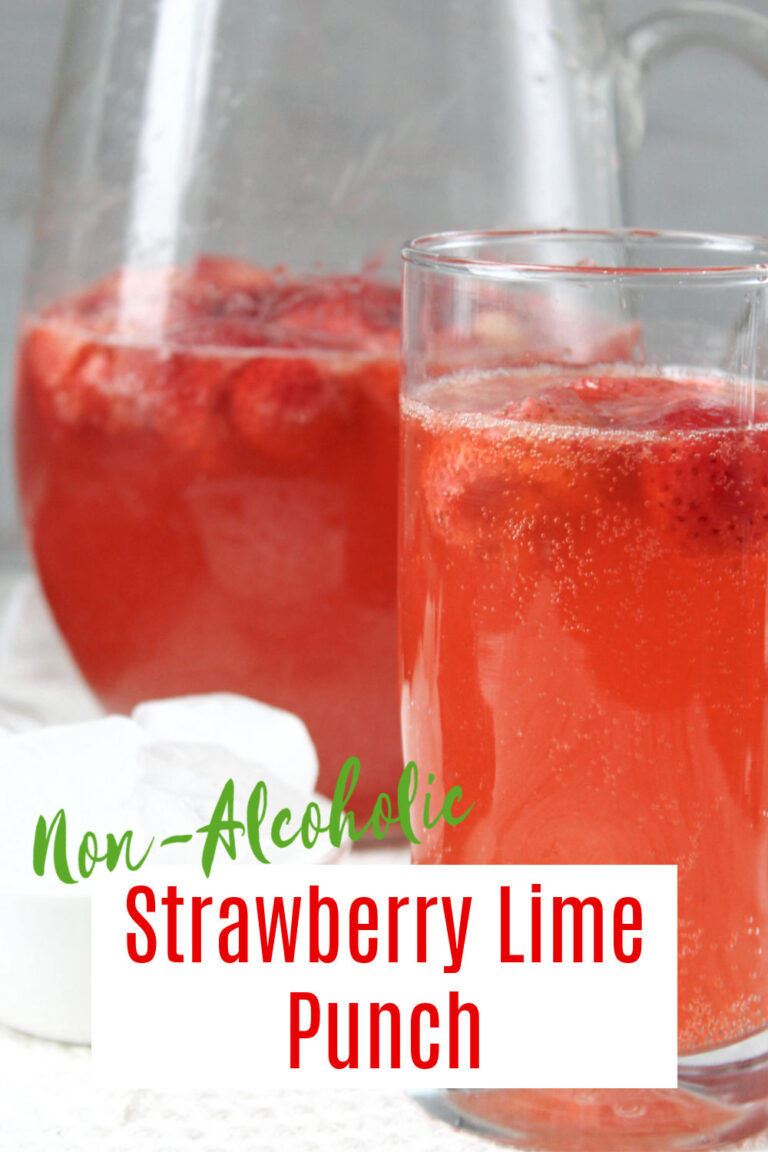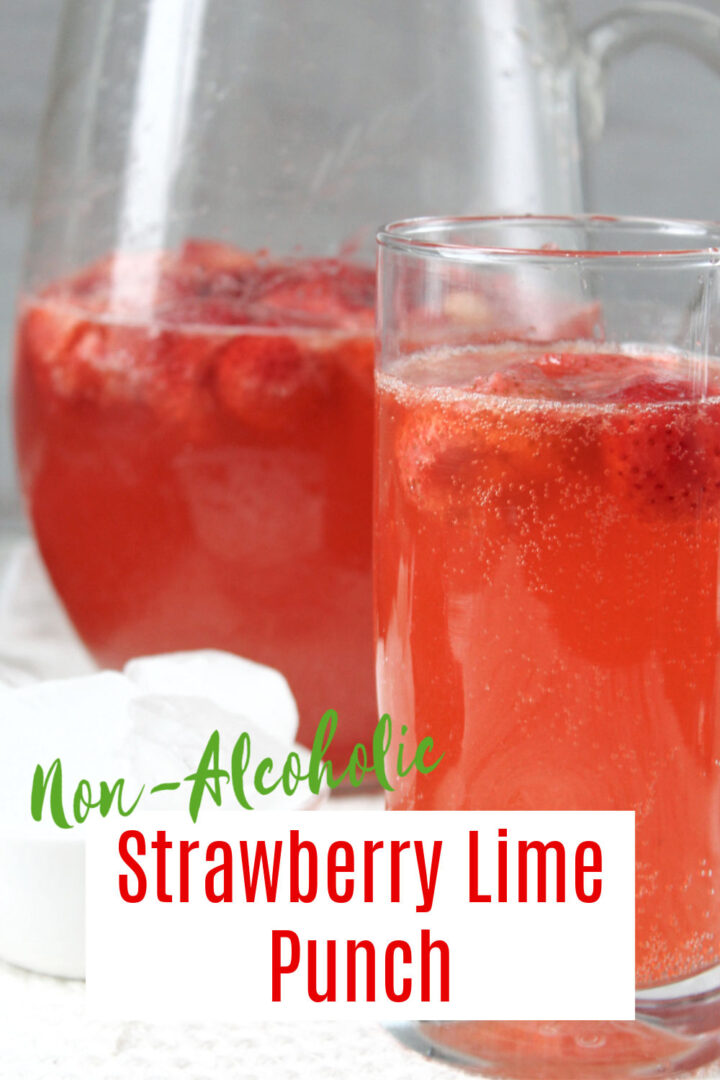 📖 Recipe
Non-Alcoholic Strawberry Lime Punch
This punch recipe is a little sweet and a little sassy with the strawberry and lime flavors. Great for a gathering or group.
Ingredients
1

lb

strawberries

fresh or frozen

12

oz

limeade

concentrate, thawed

2

liters

ginger ale
Instructions
Boil washed (if fresh), strawberries in a pan for 5 minutes over medium heat. Stir occasionally. This will produce a juice but you will still have intact berries

Mix together limeade and strawberries/strawberry juice in a gallon pitcher or a large punch bowl and stir

Pour ginger ale carefully over the strawberry limeade mixture. Be watchful the soda doesn't bubble over

Stir and chill for at least an hour
Nutrition
Calories:
125
kcal
|
Carbohydrates:
32
g
|
Protein:
1
g
|
Fat:
1
g
|
Saturated Fat:
1
g
|
Sodium:
21
mg
|
Potassium:
89
mg
|
Fiber:
1
g
|
Sugar:
30
g
|
Vitamin A:
7
IU
|
Vitamin C:
33
mg
|
Calcium:
17
mg
|
Iron:
1
mg