Easy homemade guacamole is just that - easy! Only a handful of ingredients and you will be making this crowd favorite in a matter of minutes. Avocados, tomatoes, onions and a hint of lime. So simple and tasty!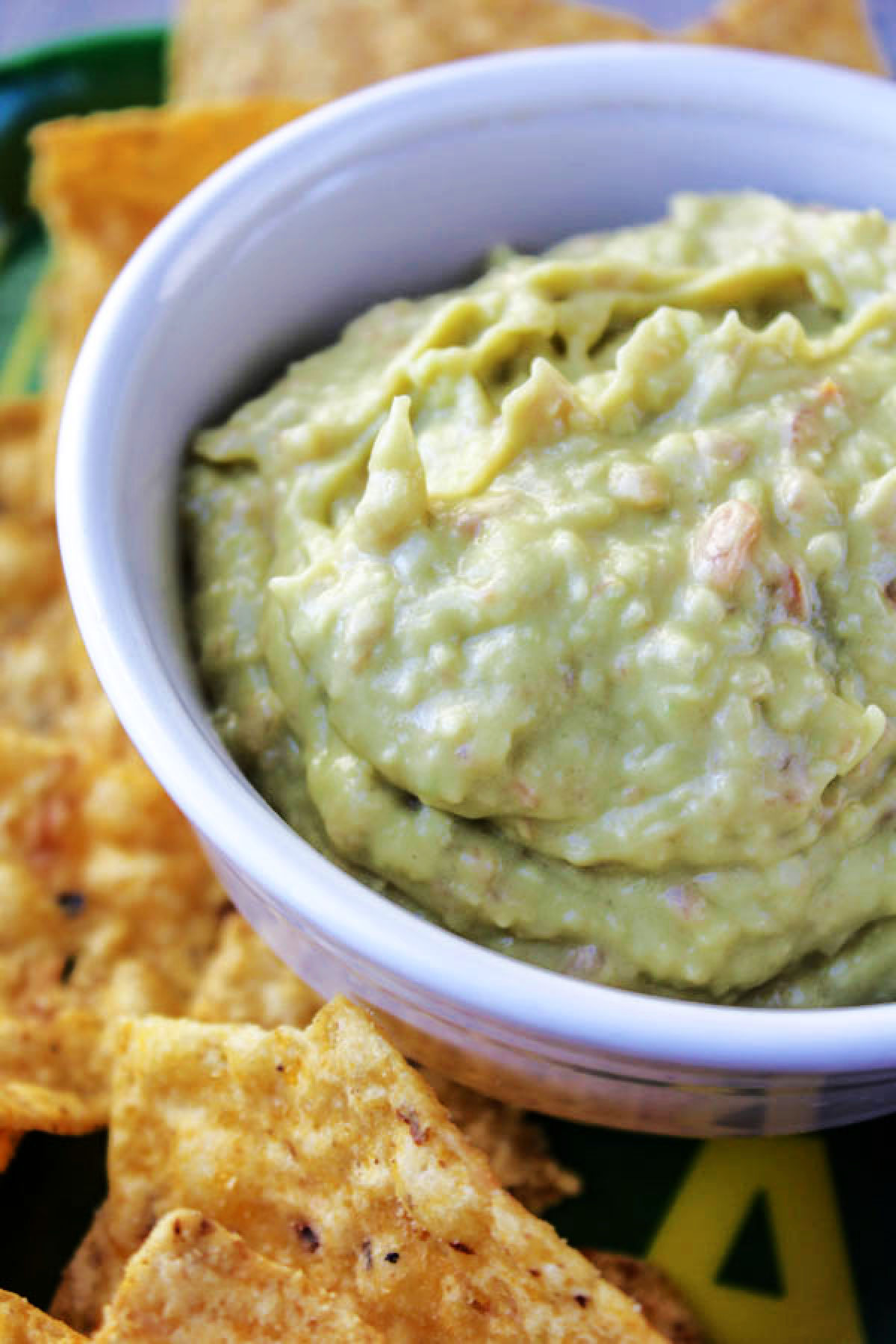 I enjoy guacamole, however, I hadn't ever made it before. It would be enjoyed at a restaurant with the salsa and chips but I never thought about making it myself. It seemed rather difficult.
Oh how wrong I was. Easy Homemade Guacamole is so easy to make and delicious.
So what inspired me to make it? How about a 17 year old boy who I have known since forever. There was a Big Game Football Party going on at our house hosted by our 17 year old and this friend of his wanted guacamole dip. So, I thought I would try.
I mean really, wouldn't you?
What is in guacamole?
Guacamole Dip has pretty basic ingredients in it. The ingredients are avocados, tomatoes, onions, salt (very important) and lime juice (also very important). You can make recipe as chunky or smooth as you would like. It is personal preference.
If you want it chunky, I would recommend NOT using a food processor. (<--this one is like mine) However, if you want it smooth, a food processor is the way to go. You can just mix it by hand if you choose for chunky.
Why add the lime juice
Well, besides it adding that fabulous punch or kick of flavor in the recipe, it helps the avocado from turning brown. Which, as you can imagine, would lessen the appeal of the dip.
Could you add lemon juice if you are out of lime? Well, you can if you must and are in a pinch. However, I would stick with the lime juice.
I would even daresay to make a quick run to the store to grab it. It really is necessary.
Real lime juice from a lime or from a bottle, you ask? Either will work. The lime juice from a lime would be fresher, but I didn't have any limes and had lime juice from a bottle. Worked and tasted great.
Instructions
This will be instructions for making the guacamole dip using a food processor.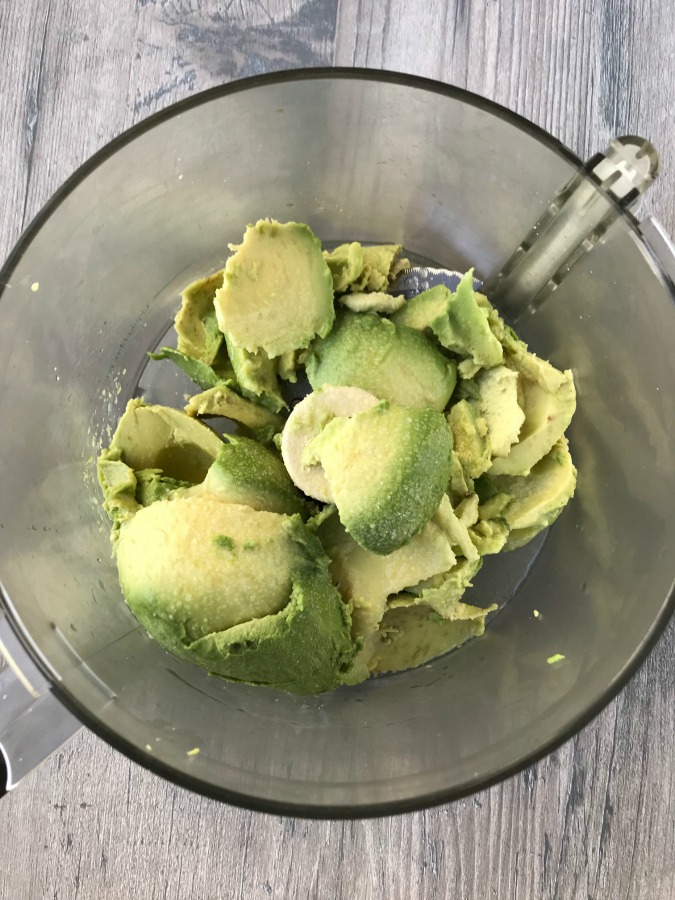 Scoop two avocados in a food processor or bowl. Add salt and lime juice and pulse until smooth.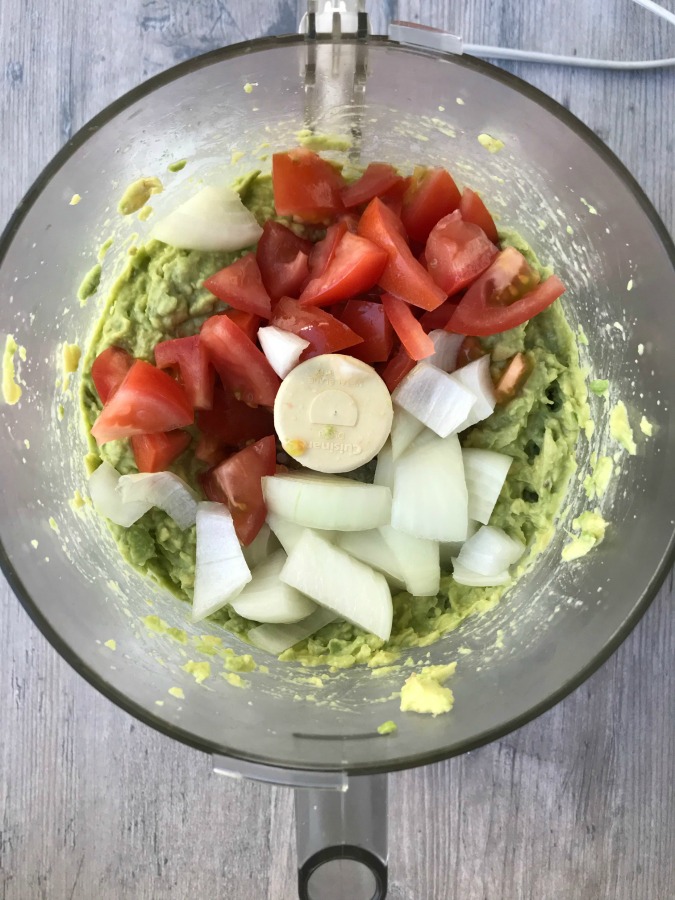 Add chopped tomatoes and onions to the bowl of the processor and mix until desired chunkiness is reached.
After everything is mixed, you will want to let the mixture sit in the fridge, covered, for at least an hour or two. That action will let the flavors get to know each other and start to get along.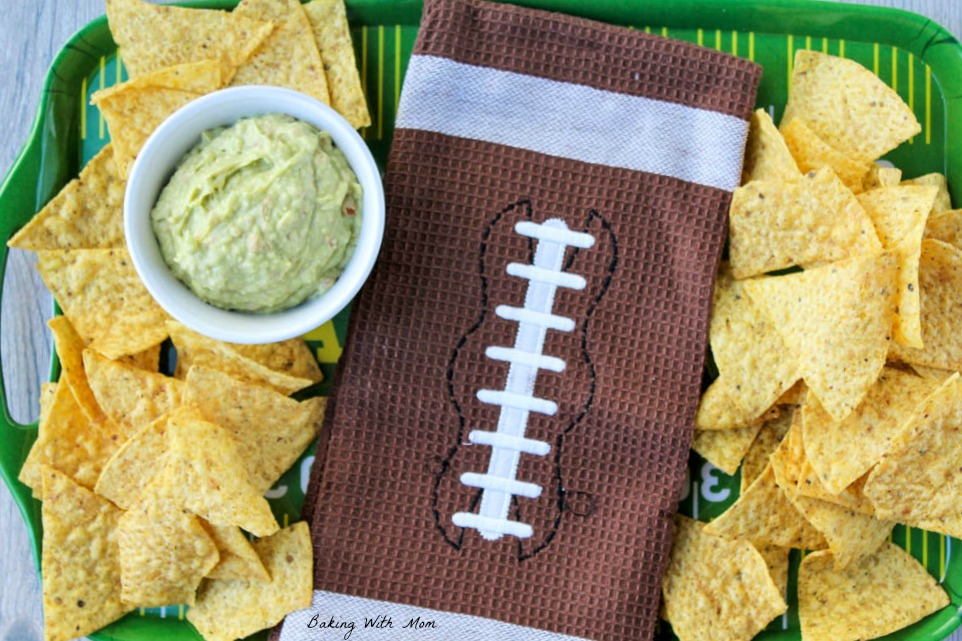 You can serve with tortilla chips, corn or blue.
Yes, this dip will be the talk of the party. And you know what? It is pretty good for you too.
Like other dip recipes?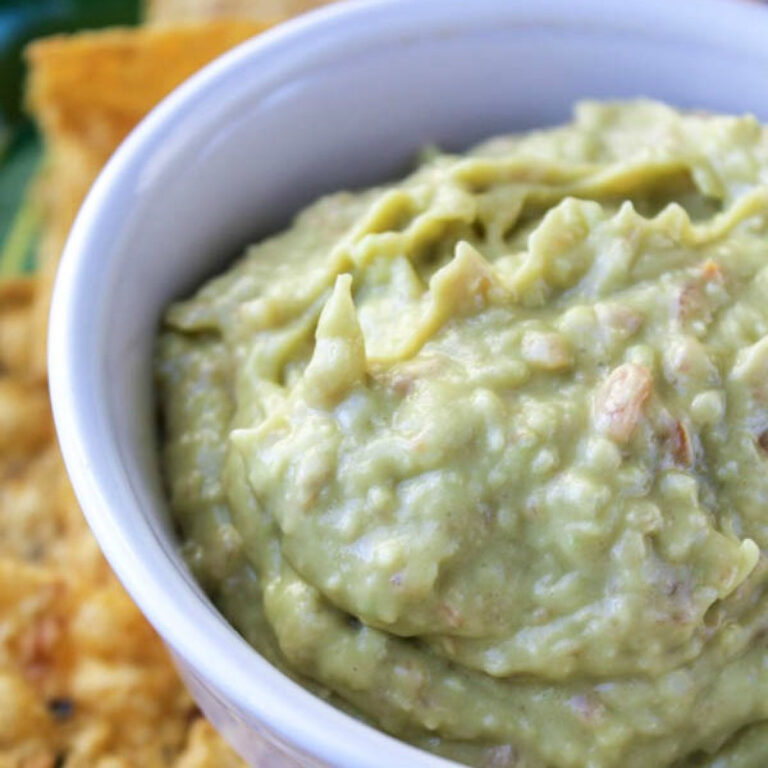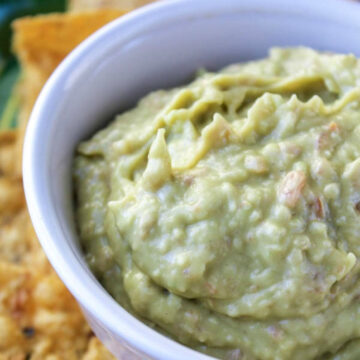 Easy Homemade Guacamole
An easy recipe for a classic favorite guacamole dip. Enjoy this dip at parties and gatherings.
Ingredients
2

avocados

2

teaspoon

salt

3

tablespoon

lime juice

2

roma tomatoes

washed and diced

½

cup

onion

chopped
Instructions
Mix avocado, salt and lime juice in a food processor. Blend until smooth

Add in chopped tomatoes and onion

Blend well until desired consistency

Place in a bowl and cover. Place in a refrigerator and chill for at least an hour

Serve with tortilla chips
Nutrition
Calories:
47
kcal
Carbohydrates:
3
g
Protein:
1
g
Fat:
4
g
Saturated Fat:
1
g
Polyunsaturated Fat:
1
g
Monounsaturated Fat:
3
g
Sodium:
313
mg
Potassium:
161
mg
Fiber:
2
g
Sugar:
1
g
Vitamin A:
110
IU
Vitamin C:
5
mg
Calcium:
6
mg
Iron:
1
mg