Easy Cinnamon Twists are a great way to start your morning right. Brown sugar and cinnamon make these twists delicious and they freeze great!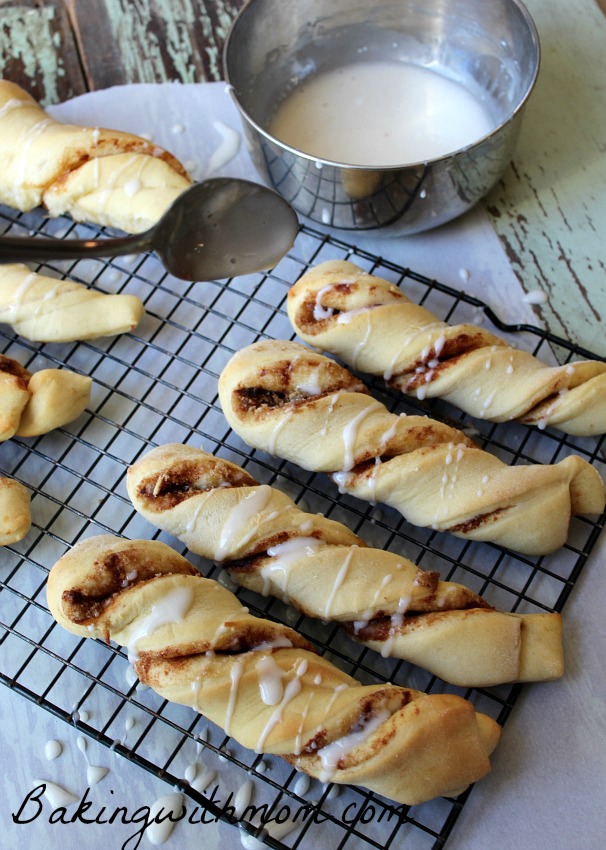 :: This post and picture is updated from December 23, 2013. My picture taking skills have improved since then and I thought I would share with you. :-)
Easy cinnamon twists are easy to make even if you don't have a bread machine.  I used one for my original picture and post, but my trusty bread machine has since died. I now make them with my Kitchen Aid mixer. My dough rolling out skills have not improved as much as my picture taking skills. ;-)
These twists were made on a whim.
A beautiful whim.  A delicious whim.
I had made a big crock pot of chili and needed some bread to go along with it.  So I whipped up a batch of Butterhorns from Money Saving Mom.  I have been making this recipe for quite some time (years?) now, except I don't make it by hand.  No, I use my trusty (and seriously falling apart) bread machine.  I half her recipe and it works nicely in the machine.  My family rejoices when I make them and they freeze WONDERFULLY!!  I make the rolls, bake them and let them cool.  I then put them in a Ziplock bag and put them in the freezer.  I can then pull out however many I need and reheat.  Easy peasy.
Well, as I was making the Butterhorns, I thought I would surprise my children with Breakfast Butterhorns.  As I was making them, my baking mind couldn't resist coming up with something new.  Something deliciously new.  Something ohh and ahh worthy.
Introducing Easy Cinnamon Twists
After I made up a batch of Butterhorn dough,  (click on the link for the recipe) I rolled it out on my counter.
(I'm showing you my lack of rolling-out skills.  I see perfect circle and squares in baking land and know that 94% of the time, mine will not be a perfect circle or square.  Please know, the dough police will not come knocking on your door.  Imperfect circles happen.  It's fine.  It will taste good anyway!)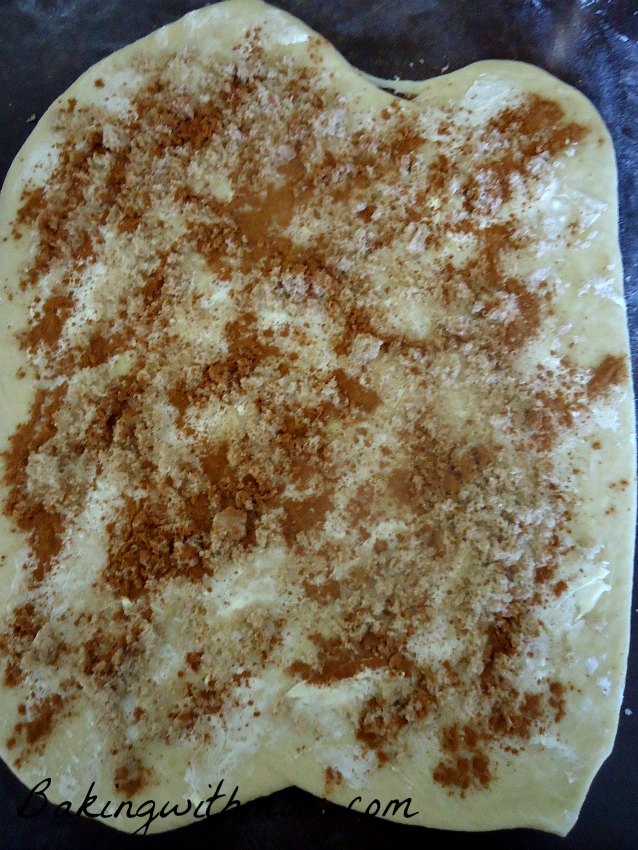 After the dough was rolled out, I spread softened butter on top.  I then put 1-2 Tablespoons cinnamon with 1/2 cup brown sugar.   Put on as little or as MUCH as you like. If I am being honest, I added a lot more than that.  Ahem. Topping, please.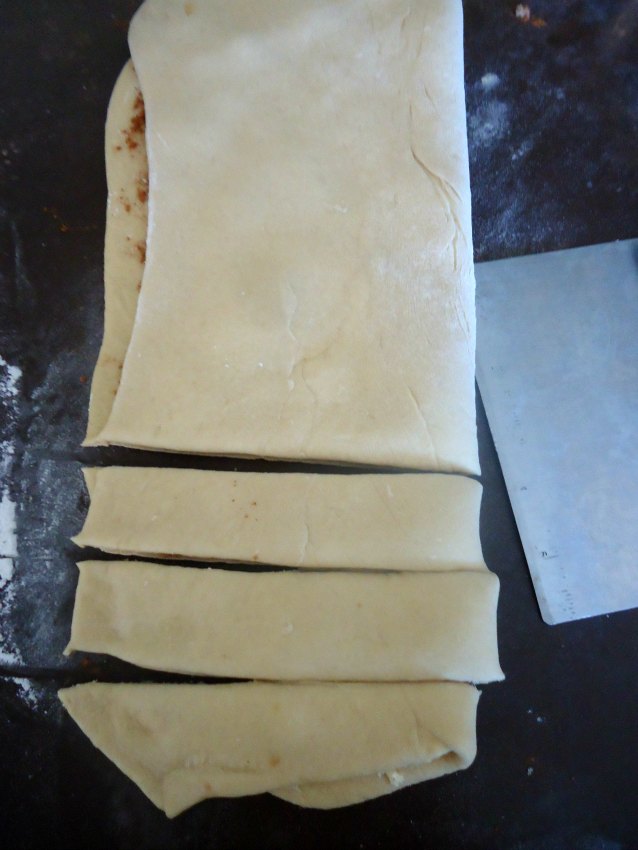 I then folded the dough in half and cut the dough into strips.  Each strip I twisted together.  Place the strips on a greased cookie sheet and bake at 350* for 15 minutes or until lightly golden.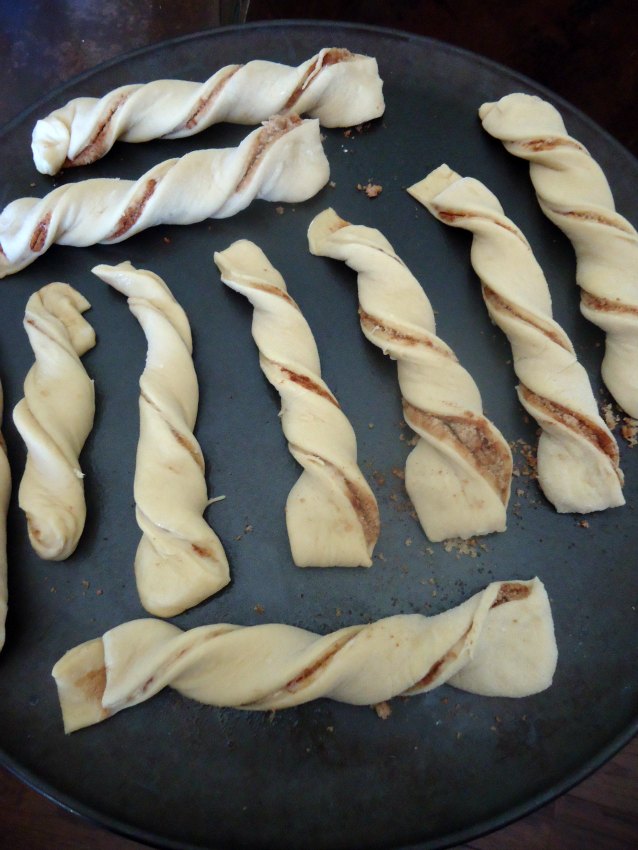 After they had cooled, I drizzled frosting on top. The frosting is a simple recipe of 1 cup powdered sugar, 1-2 tablespoons milk and 1 tsp vanilla.
The result?  Cinnamon twists that didn't last very long.  Maybe this could be a Christmas morning treat for you and your family.
Need more breakfast treats?