Ranch Broccoli Cauliflower Salad with onions, cheese and Miracle Whip is a salad you could take on your Memorial Day picnic or family gathering.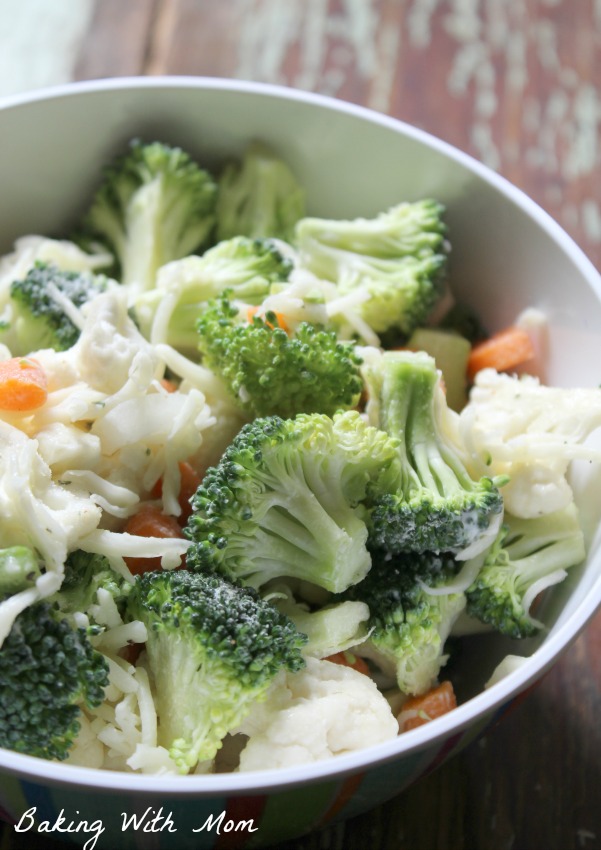 Gotta do something with that leftover veggies, ya know? Do you ever have leftover veggies from a veggie tray? Sometimes we do, sometimes we don't. Sure, you can eat the veggies raw. Why not?
However, sometimes an idea comes to you. Maybe an idea that would turn ordinary plain vegetables into a salad that will make your family stand up and take notice. Maybe, just maybe, it would make your meatatarian husband eat broccoli and cauliflower.
Well, maybe not. 😉 But trust me, everyone else will love the Ranch Broccoli Cauliflower Salad. Everyone.
…