3 Ingredient Grape Jello Salad with a great grape flavor. Made with grape juice concentrate, this Jello salad is delicious and packed with flavor. This recipe only has 3 ingredients and will be great for picnics, gatherings and family suppers!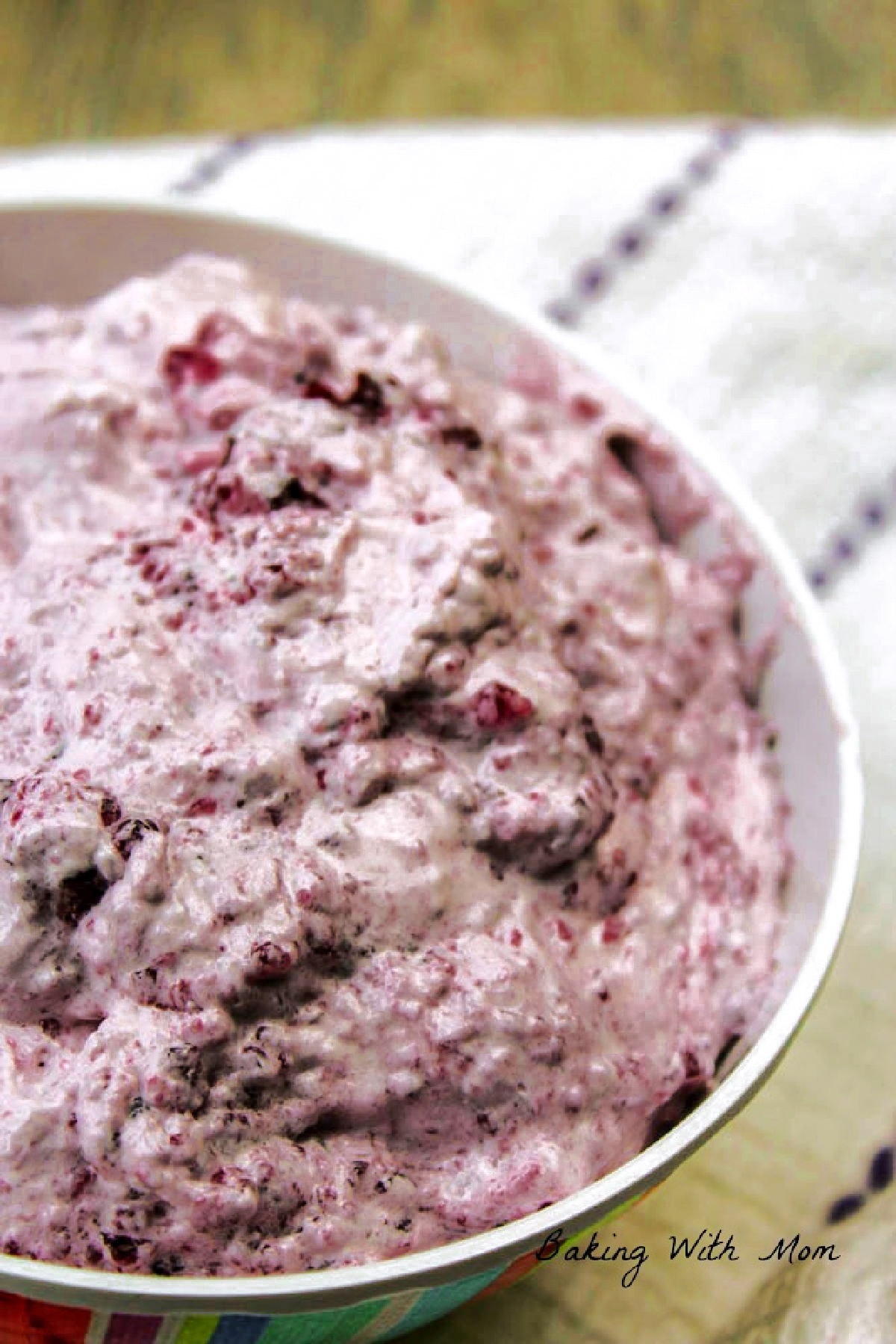 So I made this 3 ingredient grape Jello salad the other day and I had a 16 year old licking the bowl exclaiming that this grape salad is the best thing.
I had to agree. I have never had a jello salad so flavorful, so delicious, so, well, wonderful. You know, if I do say so myself.
By the way, if you never have had a 16 year old before let me tell you, 'tis scary to see them drive down the road solo for the first time. A whole lot of Crazies out there.
Different types of salads are great to have for picnics and BBQ's. Like this Red Potato Salad.
Ingredients
grape jello
grape juice concentrate
whipped cream (Cool Whip)
The recipe for this grape jello is pretty basic but the two ingredients that make this Jello pop is the grape flavored Jello and the Grape Juice Concentrate. The grape flavors shine in this dessert, er salad, and it was definitely the grape juice concentrate that helped the flavors shine.
Can I use generic ingredients instead of name brand?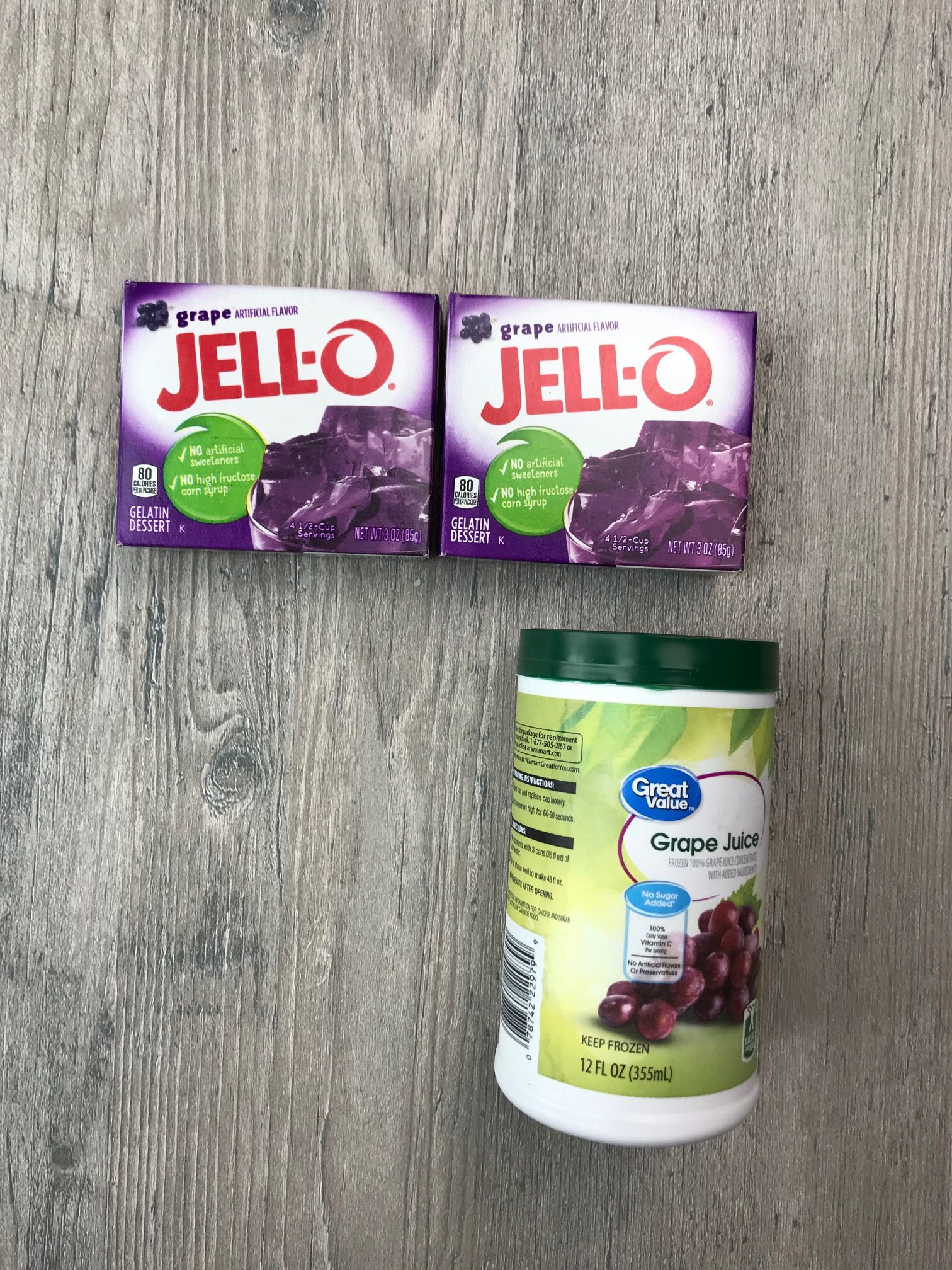 So can use use generic to make the flavors shine? The answer is: maybe. If you want to use generic (off brand) grape juice concentrate, absolutely that works.
It wouldn't be advised, however, use generic Jello. I would stick with the classic Jell-O brand or I have also used Welch's grape jello and it tasted great! You can use either generic or name brand whipped cream, though I recommend name brand (Cool Whip).
How to store this grape salad recipe?
This recipe is best if eaten within 24 hours of making it. You can store it covered with plastic wrap before serving and after if you have leftovers. Going to keep it real, I usually don't have leftovers. However, if you do, it does keep for 24-36 hours.
While it is being served, it can stay un-refrigerated for up to an hour, though after that I recommend putting it in the fridge to remain cool.
When do I whip in the whipped cream?
It is important to stir in the whipped cream at the right time or you will end up with soggy and runny jello. It still tastes great, just looks a little sloppy. The best time to stir in the whipped cream is after about four hours in the fridge.
The Jello mixture will be almost completely set and the whipped cream will mix into the Jello beautifully.
After you put the Jello in the fridge to set for another couple of hours, the grape jello salad is firm and scoops wonderfully onto a plate.
All you need for this recipe is grape jello, whipping cream and the grape juice concentrate (and water). You need to plan accordingly because you have to let the jello sit for about 4 hours then mix in the whipped cream. Then it needs to sit until it sets, about 1-2 hours more.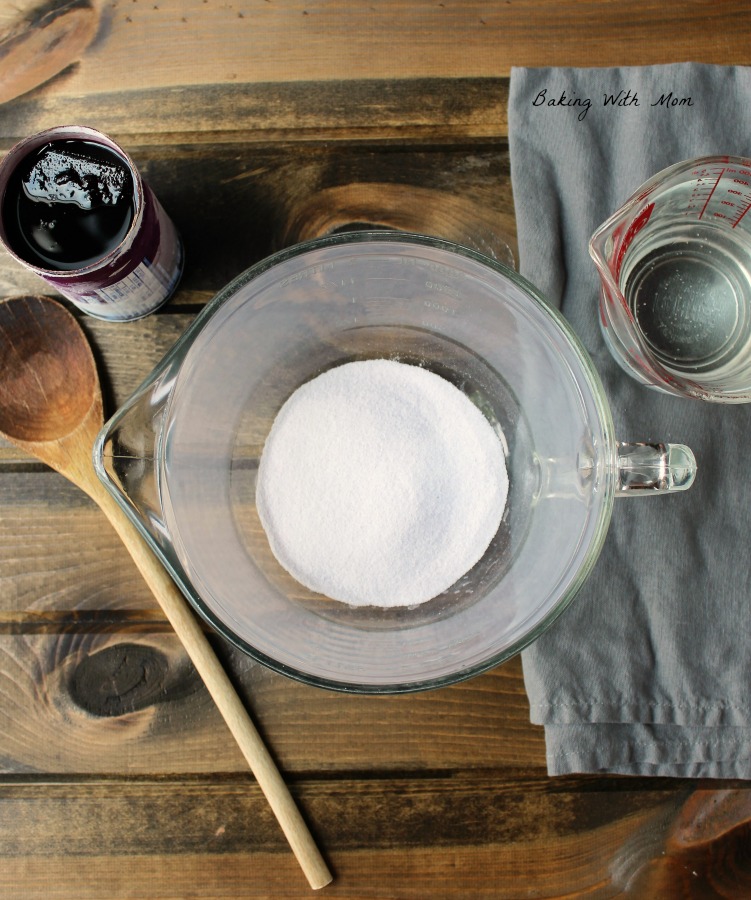 This salad recipe would be great for picnics, potlucks and family gatherings. Enjoy!
Like Jello recipes? Try: Cherry Lemonade Jello Salad
📖 Recipe
3 Ingredient Grape Jello Salad
A flavorful salad or dessert recipe the family will love. Full of grape flavor and easy to make!
Ingredients
6

oz

grape jello

2

cups

boiling water

6

oz

grape juice concentrate

8

oz

whipped cream

Cool Whip
Instructions
In a medium bowl, put jello in bottom of bowl, pour in boiling water and mix well (about two minutes). Mix in grape juice concentrate

Set in fridge let set for 4 hours

Mix in whipped cream with hand mixer

Let set in fridge for another 1-2 hours

Remove from refrigerator and serve
Nutrition
Calories:
133
kcal
|
Carbohydrates:
21
g
|
Protein:
2
g
|
Fat:
5
g
|
Saturated Fat:
3
g
|
Polyunsaturated Fat:
1
g
|
Monounsaturated Fat:
1
g
|
Cholesterol:
17
mg
|
Sodium:
84
mg
|
Potassium:
52
mg
|
Fiber:
1
g
|
Sugar:
19
g
|
Vitamin A:
157
IU
|
Vitamin C:
1
mg
|
Calcium:
27
mg
|
Iron:
1
mg