Peanut Butter Graham Cheeseball is an appetizer sure to please your guests. Rich and creamy, this recipe will make you guests asking for more!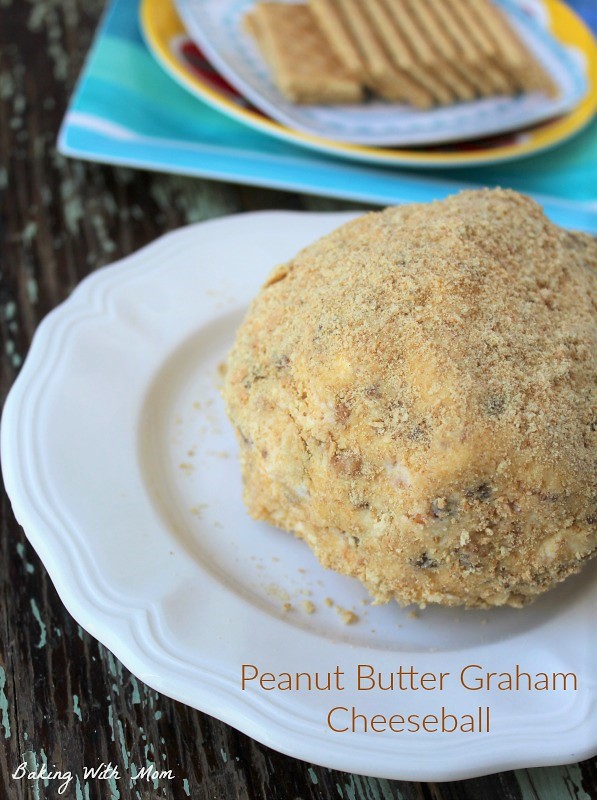 *This post contains affiliate links. You can view our disclosure here.
Okay, so the Peanut Butter Graham Cheeseball was a last minute idea of mine. I wanted something sweet to eat and it sounded good. That said, I also know the best way to my husband's heart is through cream cheese (ha, ha) and knew he would appreciate it.
My hubby has often told me, I could put cream cheese in anything and he would eat it. I really truly need to try it with peas. I wonder if that would make him like peas better. A pea cheeseball, perhaps? Probably not, but it is worth a shot, right?
Well, let me assure you, this peanut butter graham cheeseball recipe is easy to make and delicious to eat. Made with peanut butter and Reese's Peanut Butter Cups, the peanut butter flavor is throughout and coupled with the graham cracker coating, the taste is out of this world good.
Good Parenting
Our oldest, Ryan, was gone at Grandma's when I made this and the Orange Fluff Fruit Dip. I had text him about them and took a pic. Because really, I'm a great mom. ;-) He told me he hoped there was some left when he got home. Sure enough, his father left him some. A little, anyway. By the way, don't feel too sorry for him. He and Cora were at my mom's house, helping out his Grandparents and earning some money for his convention he wants to go to. (His youth group is also heading to Washington DC for a few days!) I'm sure they had plenty of yummy things to eat.
Tips and Other Odd Knowledge
:: Make sure you soften the butter before you start making this cheeseball. It will make your mixing a lot easier. Don't melt the butter, however. Soften it.
:: You don't have to roll this in the graham cracker crumbs and it would still taste great. It does add flavor and a little crunch to it. It is certainly not necessary.
:: I used my food processor for this. I highly, highly recommend buying one if you don't have one. I don't use it every day, but when I need it, I need it. It makes great crumbs, shows frozen fruit whose boss and is fabulous for pie crusts.
:: Allow yourself a little time. This appetizer recipe calls for some down time in the fridge. Let it sit in the fridge for a couple of hours to firm up.
📖 Recipe
Peanut Butter Graham Cheeseball
Peanut Butter Graham Cheeseball is an appetizer recipe that only takes minutes to make. Have your guests saying "Wow!".
Ingredients
¼

stick butter

(softened)

1 8

oz

cream cheese

(softened)

½

cup

crunchy or creamy peanut butter

1

cup

powdered sugar

1

tablespoon

brown sugar

15

chopped mini Reese's Peanut Butter Cups

4

graham cracker rectangles

(crushed into crumbs)
Instructions
Using a hand mixer, mix butter and cream cheese well

Mix in peanut butter and brown sugar

Stir in powdered sugar

Fold in peanut butter cups

Turn out onto a piece of plastic wrap a form in a ball, wrapping it

Place in refrigerator for two hours

Remove from plastic wrap

Roll cheeseball in cracker crumbs

Serve with crackers, animal crackers, cookies

Keep in fridge
Need More Recipes By Baking With Mom?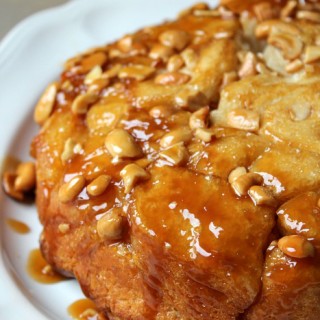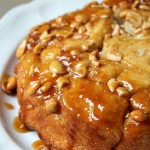 Mint Cheesecake Bars