Lemon Cherry Cheesecake With Lemon Crust happened because I bought a can of cherries at Aldi's and cream cheese was on sale. Sometimes the best recipes start with a sale. ;-)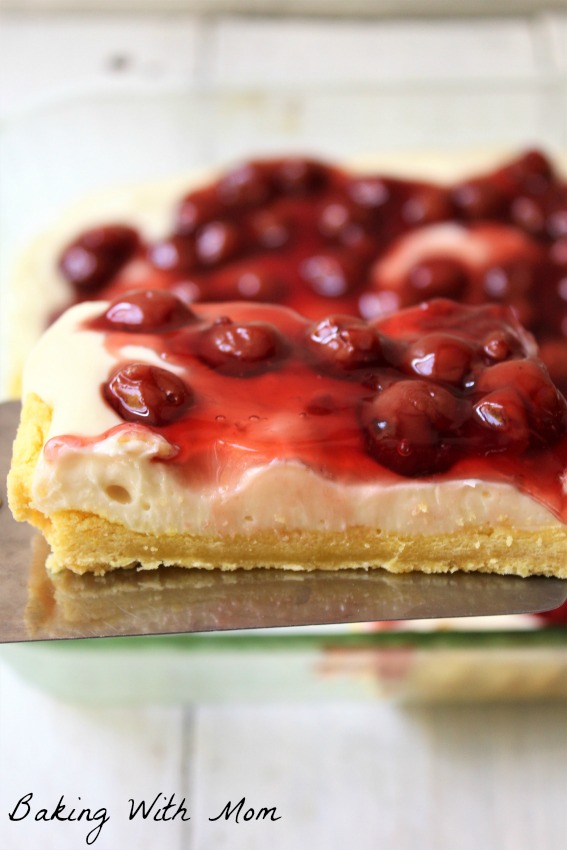 *This site uses affiliate links. If you click on a link and make a purchase, I will receive a small commission at no additional cost to you. You can see our disclosure here. 
I presented this Lemon Cherry Cheesecake with Lemon Crust to my husband after he had a long day of studying. He is getting his bachelor's in Organizational Leadership from Calvary University. Needless to say, he is downstairs studying a lot.
Poor guy needs something to get him through the long hours of papers and tests. Cheesecake usually does the trick.
It is a lot, having him work all day at his regular job and study so hard at night and on the weekends. The end result will be worth it though. Quite frankly, when you go back to school and you are 41 with a full time job, a wife and four kids, you deserve a round of applause. And maybe something sweet.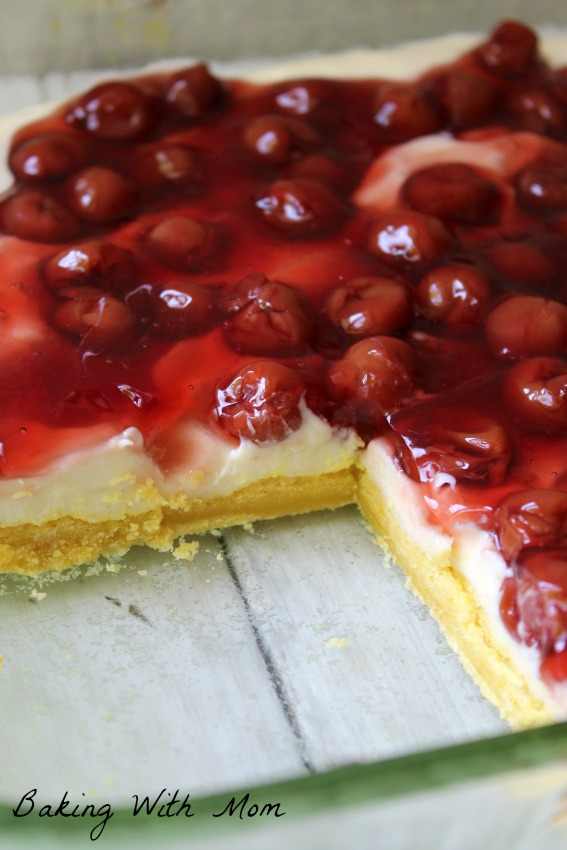 Lemon Cherry Cheesecake With Lemon Crust
This dessert recipe has cream cheese, a can of cherries, lemon cake mix and sweetened condensed milk. (By the way, I had my husband at sweetened condensed milk. Really. He knew he would love the dessert with those three words.)
The crust is two ingredients and the cheesecake filling is four. You will be having dessert on your table in no time. Also, most of this recipe is no bake. The only part you have to bake is the crust and it only takes about 7 minutes, that's all.
Baker's Corner:
Products used: I used a 9x13 baking dish for this recipe like this one here.  I also used a hand mixer. (Love the fun red of this mixer!)
This recipe is so easy and so delicious on a warm summer day. Enjoy it with a glass of strawberry lemonade or for dessert after hamburger casserole.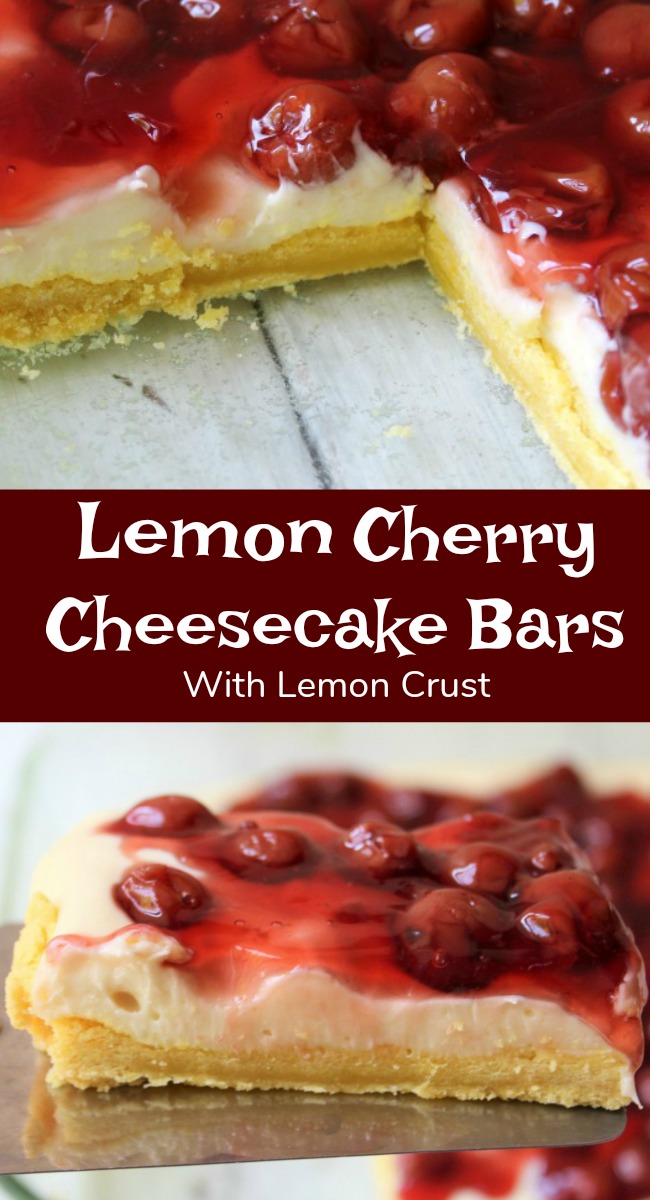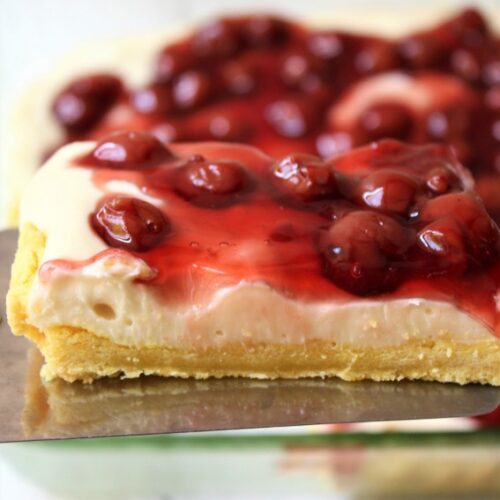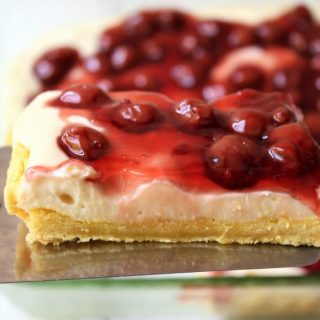 Lemon Cherry Cheesecake With Lemon Crust
Delicious dessert recipe with only a handful of ingredients. No bake cheesecake makes this dessert simple!
Ingredients
2

8 oz

cream cheese (softened)

1

box

lemon cake mix

1

stick

margarine or butter (melted)

2

teaspoon

vanilla

2

T

lemon juice

1

can

sweetened condensed milk

1

can

pie cherries
Instructions
Mix lemon cake mix with margarine or butter. Press on the bottom of a lightly greased 9x13 baking pan. Bake for 7 minutes. Set aside

Mix together softened cream cheese and sweetened condensed milk with an electric mixer

Stir in lemon juice and vanilla

Spread cream cheese mixture evenly over lemon crust

Spread cherries over cream cheese mixture

Refrigerate for at least 1 hour. Cut into squares and serve
Nutrition
Calories:
464
kcal
Carbohydrates:
55
g
Protein:
6
g
Fat:
24
g
Saturated Fat:
11
g
Cholesterol:
52
mg
Sodium:
565
mg
Potassium:
198
mg
Sugar:
37
g
Vitamin A:
935
IU
Vitamin C:
1.8
mg
Calcium:
225
mg
Iron:
1.1
mg
**Want to find family friendly recipes that are quick and EASY for your busy family? Follow me on Pinterest!**