3 Ingredient Orange Vanilla Frosty is a fun and easy drink recipe to serve up to the kids. Only 3 ingredients in this simple and extremely flavorful drink!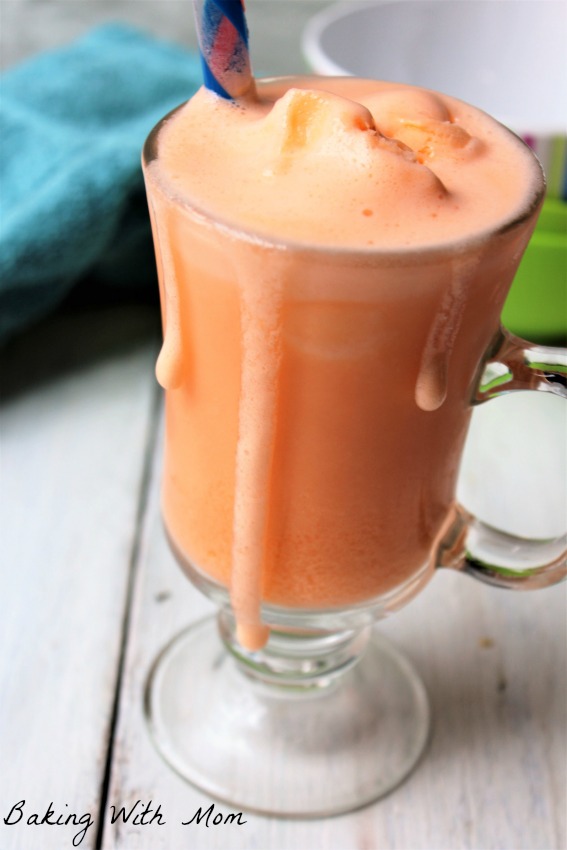 3 Ingredient Orange Vanilla Frosty is owed in part to a sign I saw at Scoops in Gulf Shores, AL on our last trip down there. (You can read family friendly Gulf Shores Vacation Ideas here.) We had just visited the alligator boardwalk, and saw an alligator, then headed over to Scoops an ice cream place we have gone to before.
The kids wanted ice cream, my hubby and oldest wanted Hope's Cheesecake, so everyone got what they wanted. I, of course, unable to eat dairy, was a little bummed by having to watch on the sidelines at both places. Twix Cheesecake, oh, dear it was good.
While at the Scoops, I was thrilled to be able to order Sorbet, a non-dairy alternative. I even got it in a cone! Yay! Thank you Scoops!
While I was sitting and eating the raspberry sorbet and my children were sitting there covered in cotton candy ice cream goodness, I was looking over the menu. Remembering yesteryear of brownie sundaes, I guess. My eyes came across an item on the menu called Orange Fizz. All it said was vanilla, sherbet, orange drink or sprite. Hmmm…
That got my brain a-movin'.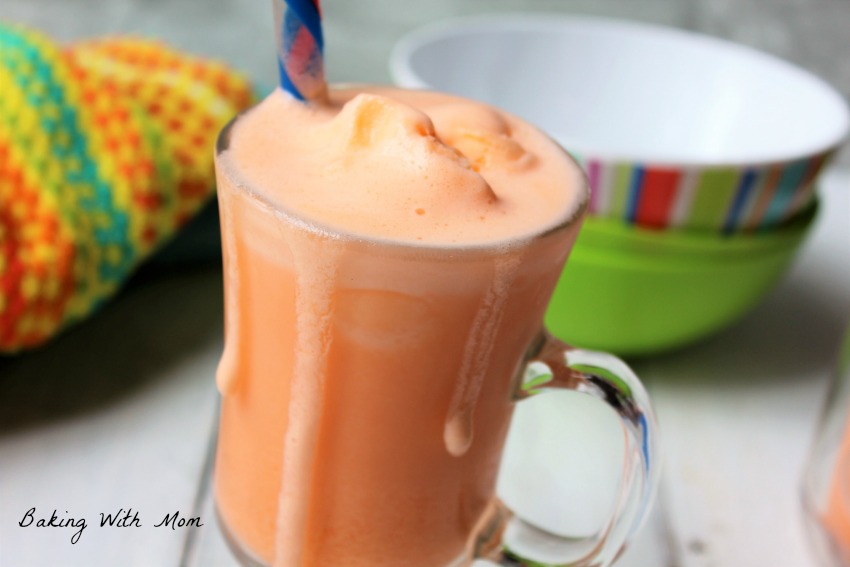 I could make this at home.
And I did.
Since none of us ordered it at Scoops (cotton candy ice cream, ya know) I don't know if this is what was on the menu. Really, it may not even be close. However, it really doesn't matter because it.is.good.
Three ingredients, sweet orange taste and do you remember what an Orange Julius tastes like? Yes, it resembles an Orange Julius.
You are totally trying this, aren't you?? ;-)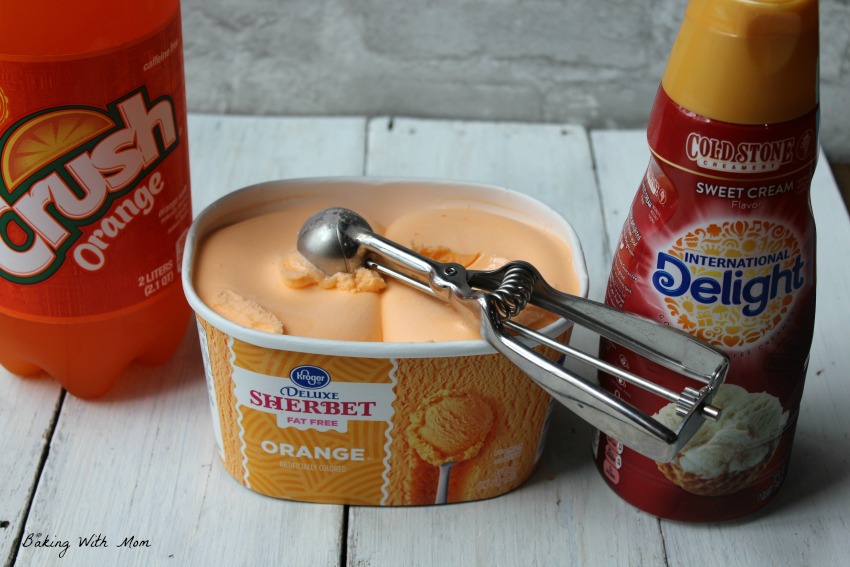 3 Ingredient Orange Vanilla Frosty
Take 3 ingredients such as Orange Sherbet, Orange Crush and International Delight Sweet Cream. Mix them together. You have 3 Ingredient Orange Vanilla Frosty.
The Sweet Cream Creamer was an add-on of mine. I wanted the vanilla flavor without adding in more ice cream. My husband uses this creamer in his coffee every single day so it is always in the house. I do mean always.
If you don't have a blender, you can use a Magic Bullet like I used.
Simple. Easy. And delicious.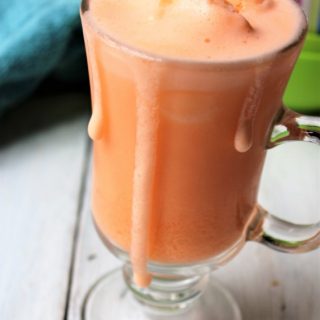 3 Ingredient Orange Vanilla Frosty
Whip up this creamy and flavorful drink for guests and family. Strong orange and vanilla flavor!
Print
Pin
Rate
Ingredients
2

cups

Orange Crush

1

cup

Orange Sherbet

1/4

cup

International Delight Sweet Cream Creamer
Instructions
Add Orange Crush, Orange Sherbet and Creamer to a blender or Magic Bullet

Pour in a glass and add a scoop of orange sherbet on top if you wish
Nutrition
Calories:
253
kcal
|
Carbohydrates:
42
g
|
Protein:
2
g
|
Fat:
7
g
|
Saturated Fat:
4
g
|
Cholesterol:
29
mg
|
Sodium:
76
mg
|
Potassium:
131
mg
|
Sugar:
40
g
|
Vitamin A:
280
IU
|
Calcium:
84
mg