3 Ingredient Caramel Cinnamon Rolls: it's a quick breakfast for your family or guests. So delicious and EASY!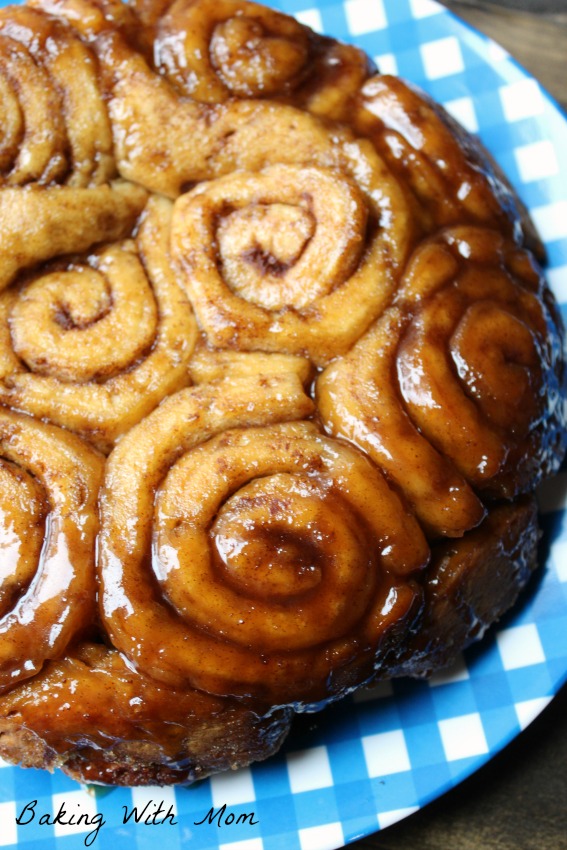 *This post contains affiliate links. If you click on a link and make a purchase I will receive a small commission at no additional cost to you. I only promote products that I have used. You can see our disclosure here. 
Can you see the cinnamon through the picture? Can you taste the caramel flavoring? Yes, this 3 ingredient caramel cinnamon rolls will be a delight to your family and to the guests in your house.
Have you ever woken up to a few extra people staying at your house? I haven't yet (at least the ones I didn't know about) but my sister who has older teenagers (college age) has. She has walked out into her living room to find kids sleeping on her couch. All great kids she has known for a long time, but ones she didn't know would be there in the morning.
3 Ingredient Caramel Cinnamon Rolls
Which is why having an easy breakfast on hand is important. You never know who will be there in the morning. :-) The cinnamon rolls are simply canned cinnamon rolls. You can use Pillsbury or store brand.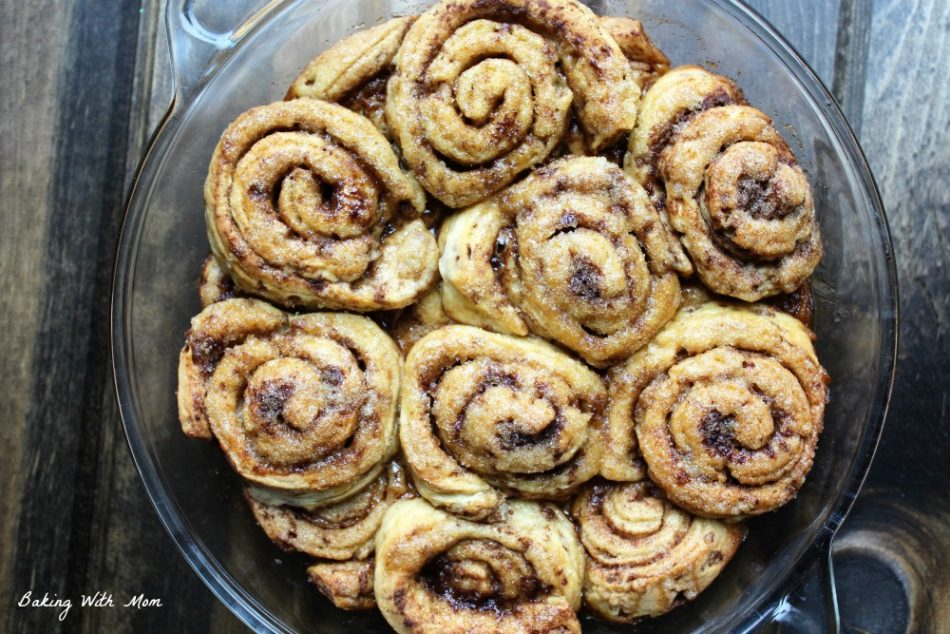 Put the uncooked cinnamon rolls in a greased round baking dish like this one - be sure to grease it! Stuck cinnamon rolls is no fun for anyone.
Then take melted butter and mix with brown sugar. Pour it on top of the rolls. Pop the baking dish into the oven and bake.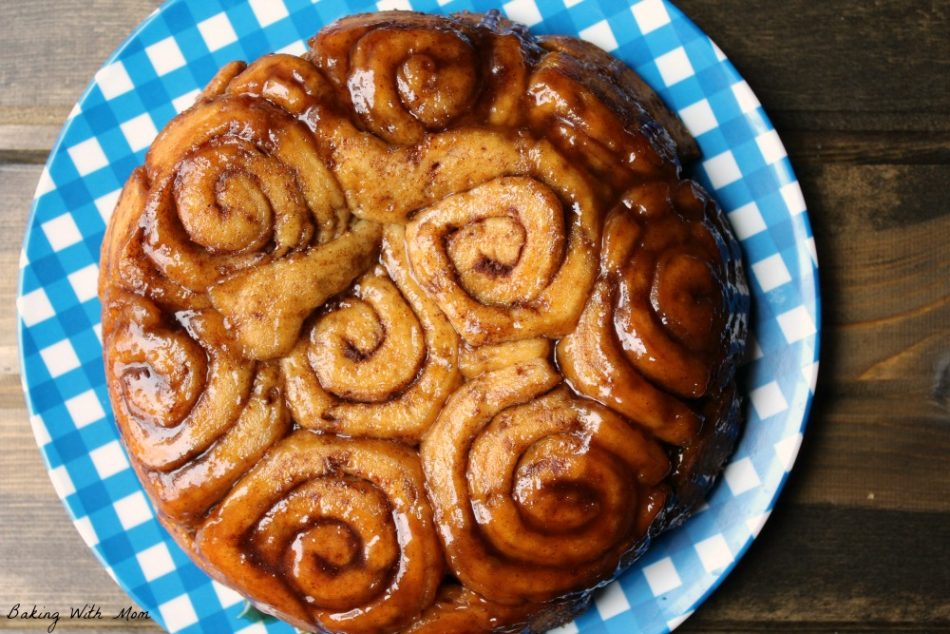 Now comes the fun/scary part. This is when you hope you greased the pan enough to cause the cinnamon rolls to slide out of the pan and not stick in a gooey mess on the bottom. Never fear if it sticks, simply grab and fork and enjoy. ;-)
My best tip for the flipping of the rolls is to place the plate on top of the baking dish and flip it over quickly. The rolls should slide out.
📖 Recipe
3 Ingredient Caramel Cinnamon Rolls
Easy to make breakfast recipe using cinnamon rolls and brown sugar.
Ingredients
2

tubes

refrigerated cinnamon rolls

1

cup

brown sugar

¼

cup

butter or margarine
Instructions
Place cinnamon rolls on bottom of greased round baking dish

Melt butter and brown sugar in microwave for 20 seconds, stir

Pour over cinnamon rolls and bake at 375* for 25 minutes. Check to see if center of rolls is done, cook longer if needed

Remove from oven and turn out onto plate (see post above for tips on how to turn out rolls)
Nutrition
Pin this so you can save it for later!