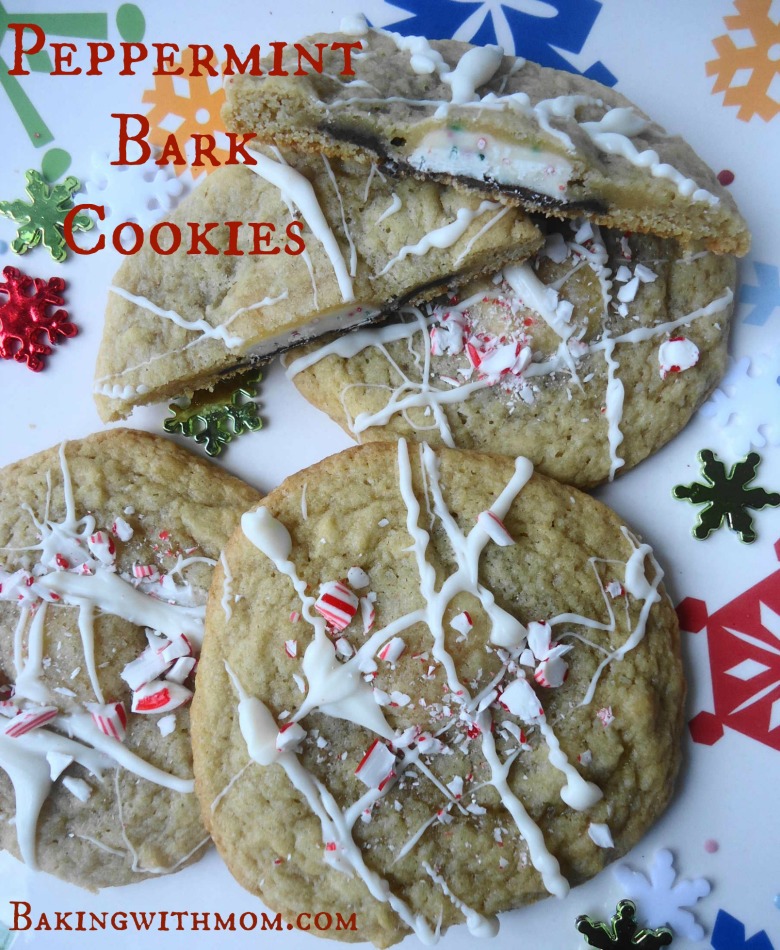 These Peppermint Bark Cookies were fun to make.  They were actually a last minute, I'll hurry and whip up some cookies decision.  I had gotten some Hershey's Peppermint Bark Bells at Target yesterday fully intending to put them in the kids' stockings.  However, with the thought of cookies lingering in the air and the peppermint bells in the other room, I couldn't resist.  I had to make the cookies.
I mean, after all, it's Christmas.  What says a Christmas cookie like a mint Christmas cookie?
Not much, I'd say.
The only problem I had with these cookies were the vultures I had swarming around the kitchen while these were being made.  Then while they were in the oven.  5 vultures to be exact, including one who is 6'1″ tall and kept insisting I don't let them cook for too long.
"We all want a doughy cookie" he said.
They were perfect, I must say.  Not hard, definitely chewy and delicious!  Mint with chocolate wrapped up in a cookie drizzled with almond bark.  Hello.
Be sure to add these cookies to your Christmas cookie tray this year.  They will be a fast favorite.  Just ask the vultures. 😉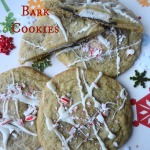 Peppermint Bark Cookies
Ingredients
1

bag Hershey's Peppermint Bark Bells

1

cup

butter

(softened)

3/4

cup

sugar

3/4

cup

packed brown sugar

1

egg

2 1/4

cup

flour

1

tsp

baking soda

1/2

tsp

salt
Instructions
Cream butter and sugars together. Mix in egg.

Add flour, baking soda and salt and mix well.

Scoop a 1 1/2 inch ball of dough and place an unwrapped bell in the middle of the dough. Cover the bell completely.

Repeat until all dough is used.

Place dough on ungreased cookie sheet and bake for 8 minutes or until cookie is starting to turn lightly brown.
Optional
Melt one cube of vanilla almond bark according to package directions. Drizzle melted almond bark over cookie. Sprinkle with crushed candy cane.