No Bake Blueberry Pie is perfect for the dessert you want to make without turning on the oven. It would be great for those hot summer days or those cold winters when the lights are out and the oven doesn't work. But let's not think of that, okay?
No Bake Blueberry Pie is easy to make. In fact, it was so easy, I was done before I knew it and the time I had allotted to make the pie was way too much. I ended up with time on my hands.
Of course, what busy mom of four actually has time on their hands? Yes, not this one. But I could pretend I had nothing to do. For a few minutes anyway. ;-)
We got our shipment of blueberries in. Oh, yes we did. On the worst possible day ever! On one hand, I was extremely grateful because I didn't get "the call" the next day when we were in Wisconsin visiting Lambeau Field.
Oh, yes, the Packers. More on that in a minute.
**By the way, follow me on Instagram if you would like! Follow me for family fun and family food!**
On the other hand, I was running around trying to do last minute items before we left and I didn't have time to mess with 40 pounds of blueberries. However, they were ready to be picked up and who am I to push off a responsibility? Especially when it involves 40 pounds of blueberries. 40 pounds of blueberries means desserts like No Bake Blueberry Pie and Blueberry Cheesecake Squares.
So I was running around preparing for our son's Christmas present (which he chose to receive in July for Packer's training camp) and trying to find the best way to get everything done.  I managed to run in completely opposite directions all day and be in the car on time for our 15 year old to drive us to start off our trip. On the interstate. With a permit he has had for a week.
I could hardly look.
However, we survived and made it to the Packer's training camp with about 2 pounds of blueberries to snack on. Fresh blueberries are the best. Of course, watching Aaron Rodgers from only a few car lengths away wasn't too shabby either. Not a football fan but he is talented. And impressive to watch.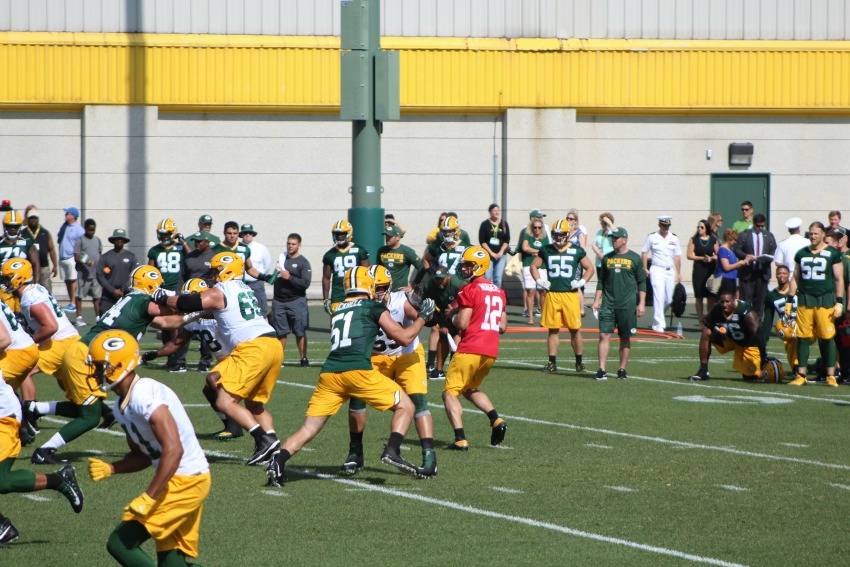 No Bake Blueberry Pie
Making blueberry pie is quite simple with only a handful of ingredients. Best of all, all of the ingredients you should have in your cabinet or fridge. You may need to get the graham cracker crust or you can easily make your own.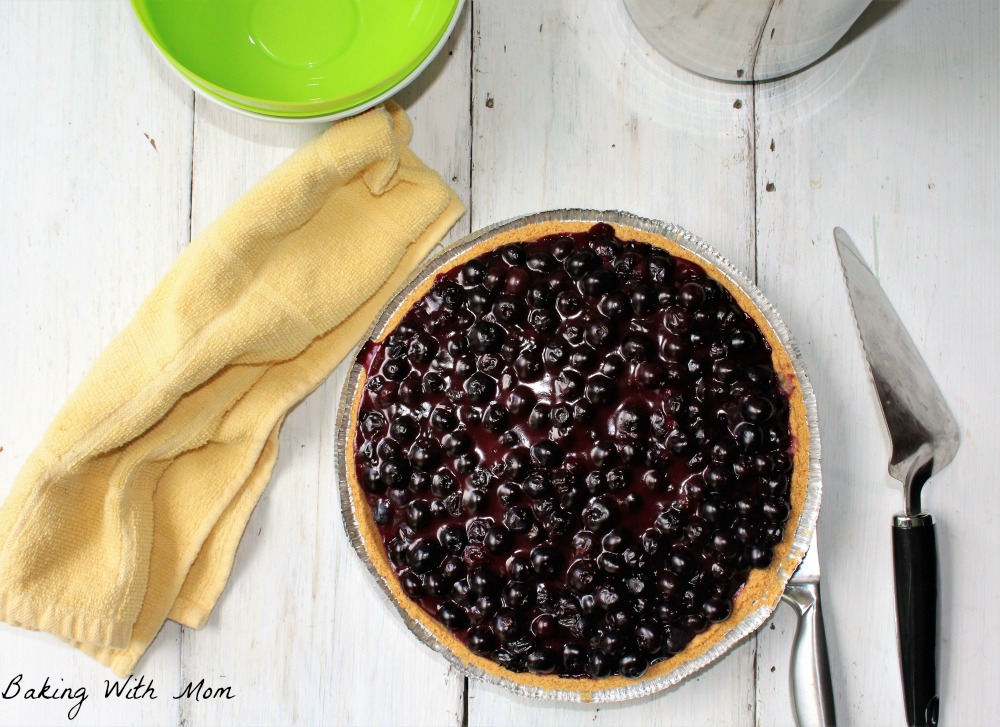 The taste of blueberry with a little sugar on a graham cracker crust made in minutes. There really isn't any more of an explanation needed. Simple and easy. Serve with ice cream, whipping cream or simply on it's own and you have a no bake dessert for those last minute guests.
Like another no bake recipe? Try: No Bake Strawberry Chocolate Pie
📖 Recipe
No Bake Blueberry Pie
Simply sweet dessert recipe made with fresh blueberries and graham cracker crust. It's in the fridge in minutes.
Ingredients
½

cup

white sugar

3

T

cornstarch

heaping

½

teaspoon

salt

½

cup

water

4

cups

blueberries

(divided)

1

T

butter (not margarine)

1

T

lime juice (lemon would work!)

1

prepared graham cracker crust
Instructions
Place sugar, cornstarch and salt in a medium saucepan.

Turn on medium heat and add water and 2 cups blueberries

Stirring constantly, stir until mixture is thickened

Remove from heat and stir in butter and lime or lemon juice

Put the other 2 cups of blueberries in the pie crust

Pour the blueberry mixture on top of uncooked blueberries

Refrigerate until chilled (about 1 hour)
Nutrition
Calories:
221
kcal
|
Carbohydrates:
39
g
|
Protein:
1
g
|
Fat:
6
g
|
Saturated Fat:
1
g
|
Cholesterol:
3
mg
|
Sodium:
260
mg
|
Potassium:
80
mg
|
Fiber:
2
g
|
Sugar:
23
g
|
Vitamin A:
85
IU
|
Vitamin C:
7.8
mg
|
Calcium:
11
mg
|
Iron:
0.8
mg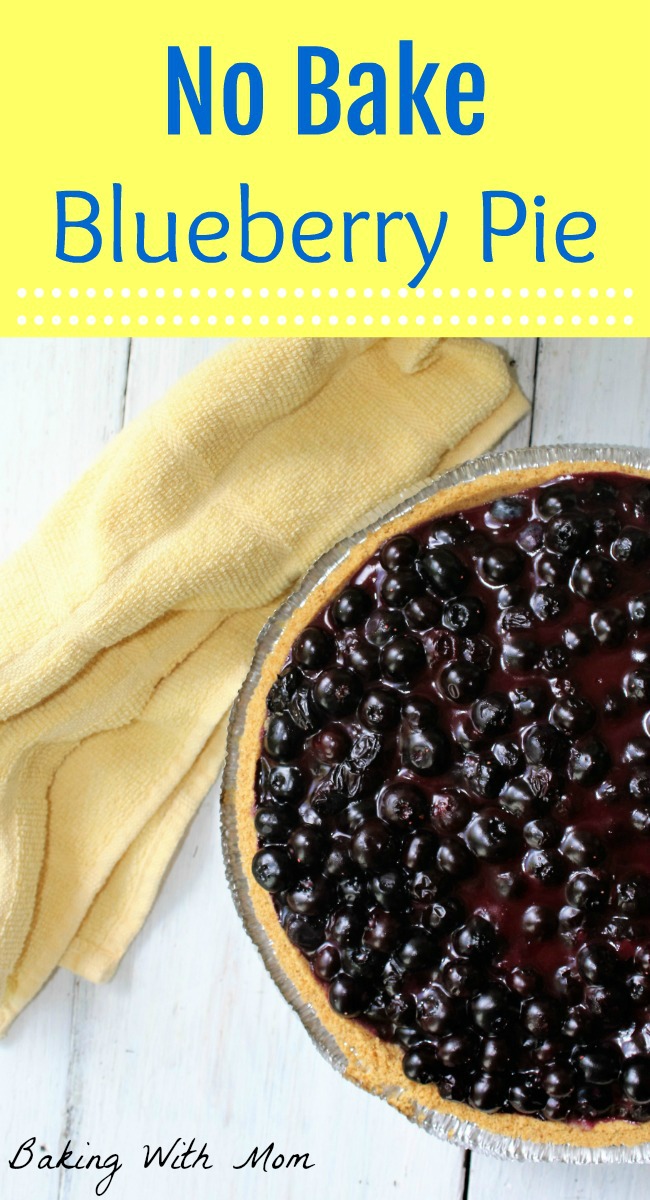 Blueberries, anyone?