A moist and flavorful coffee cake is how your family will describe this breakfast or brunch treat. Made with lemon pudding, it is a surprisingly easy morning recipe.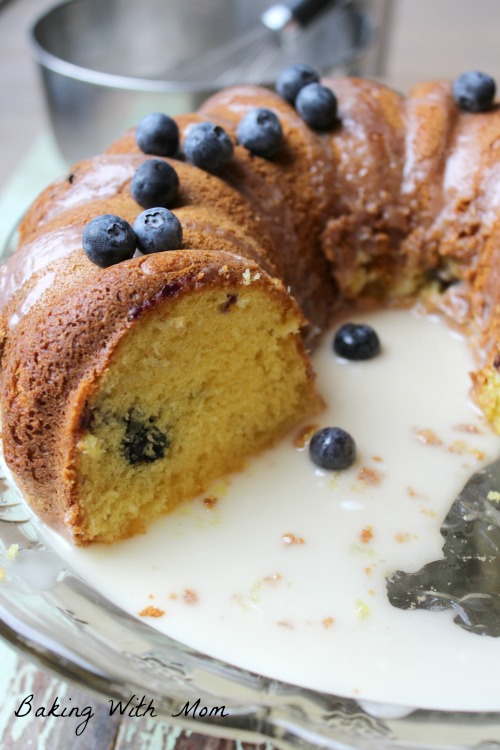 *This post contains affiliate links. You can see our disclosure here.
So the children are up early, the day is young and they are asking for something special for breakfast. You aren't in the mood to make pancakes or homemade waffles and making cinnamon rolls is out of the question because they would take too long.
You want to whip up something in a hurry but you want it to be special. Sound familiar? I have encountered this once or twice (ahem).  I am a firm believer of having boxed caked mix around the house for such an occasion. You never know what you need to whip up and a cake mix can usually be a great stand by.  So when I opened my pantry doors early that morning and saw the lemon cake mix, I thought, hmmm... How about a lemon blueberry coffee cake?
Hungry Kid
Now, I must say, our oldest, Ryan was on his way home that day from being gone 10 days in Washington DC and Pennsylvania with the youth group from church. I had text him a picture of the lemon blueberry coffee cake and his response was one typical of a 14 year old:
There had better be some left when I get home.  
We did leave him some. I'm not sure I would have, after all, you snooze you lose, right? (Not to mention all of the delicious treats he had over the last 10 days!) Something happens to a Mama's heart when a cub has been gone for that long. I even vacuumed his room for him. ;-)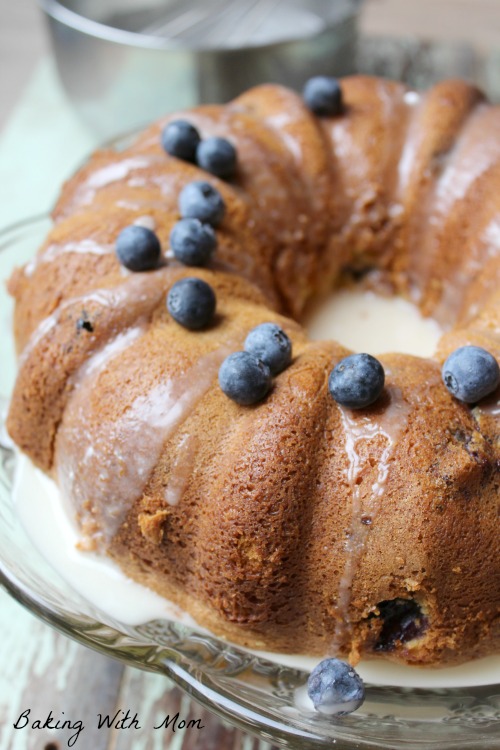 How Lemon Blueberry Cake Is Made
It's made with a box of lemon pudding in the ingredients for extra flavor and taste. The blueberries add a delicious sweet flavor and you can use fresh or frozen blueberries. The frosting is an easy drizzle with 3 ingredients. Your family will love the breakfast recipe surprise and you will love the easy prep and delicious taste!
What Do I Need?
You will need a hand mixer or Kitchen Aid Stand Mixer
📖 Recipe
Lemon Blueberry Coffee Cake
Lemon blueberry coffee cake is a breakfast recipe with sweet blueberry flavor mixed with tart lemon taste. Delicious!
Ingredients
1

box lemon cake mix

1 3

oz

instant lemon pudding

¾

cup

sour cream

½

oil

4

eggs

1 ½

cup

blueberries

(rinsed)
Instructions
Mix all ingredients (except blueberries) in a large bowl and beat on medium speed for 5 minutes either with a kitchen aid mixer or a hand mixer

Gently fold in the blueberries

Pour into a greased bundt cake pan

Bake at 375* for 35 minutes or until tests done

Remove from oven, let cool for 5 minutes and turn over onto plate

If desired, you can add a frosting drizzle of 1 cup powdered sugar, 2-3 tablespoons milk and 1 teaspoon vanilla

Mix and drizzle over coffee cake