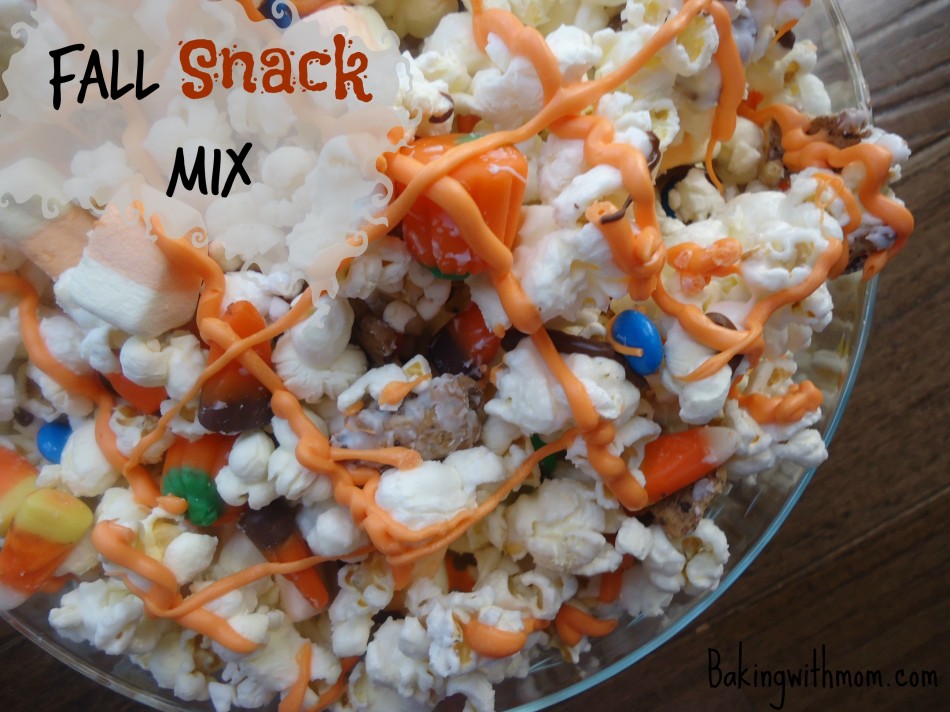 Do you have any idea how much fun I had making this Fall Snack Mix?  It was a blast.  I'll tell you why: I enjoy treats like this so much.  The sky is the limit!  Whatever you want to put in a mix like this, you can.  It is easy to put together and you can snack on the goodies as you put them in the mix.  Also, to kids, what is better than a giant bowl of awesome yummy-ness?!?
Before you think I have gone a little crazy, may I show a picture of my children?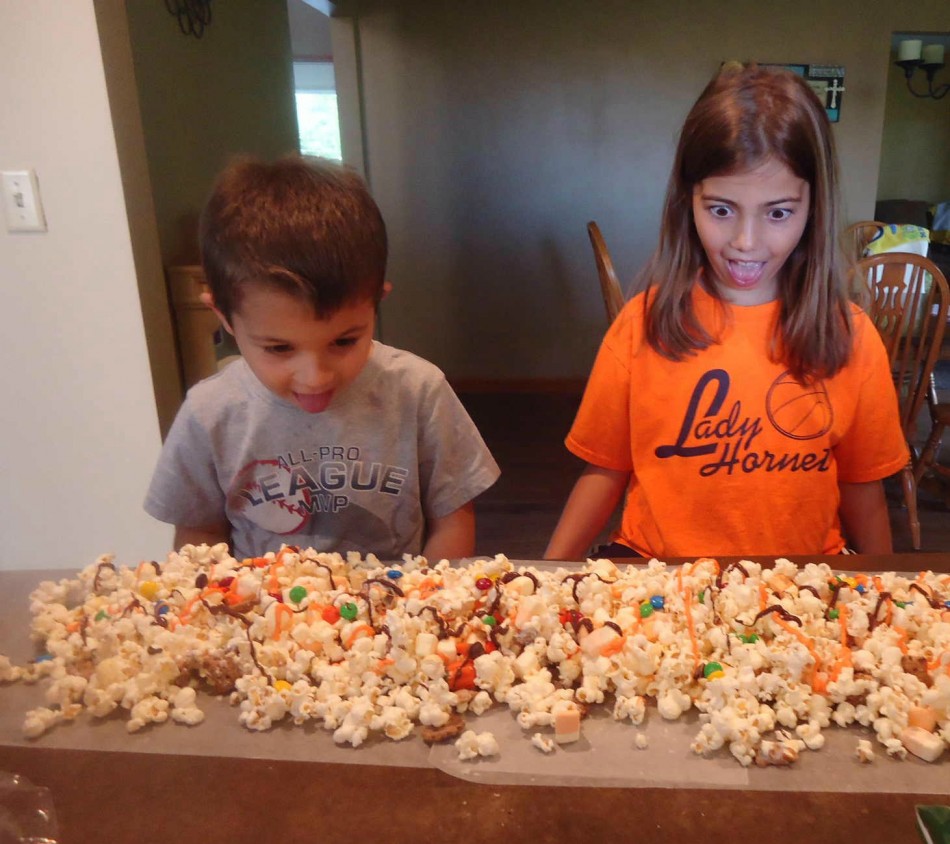 I think they were excited.  They climbed up on the stools to take a closer look.  You see that sweet little guy on the left of the picture?  It was his birthday.  Of course, that means a birthday PARTY for him with quite a few family members coming over.  He had asked for a snack mix and I very wholeheartedly agreed.  The problem was to find something I hadn't made before.  As I said, you can add just about anything to a snack mix, but I wanted a good base.  I did a little looking online, and found this one from A Worthey Read called Monster Munch.
I took her base of vanilla popcorn and added some of my own ideas to it.  I have to say, I also renamed it Fall Snack Mix because, quite frankly, we aren't Halloween people over here. I was so glad I made this mix as everyone enjoyed it.  Cade had fun choosing which treats to put into the mix.  His siblings appreciated his foresight.  It was a win, win. ;-)
Fall Snack Mix (adapted from A Worthey Read)
1 cup unpopped popcorn
5 "squares" vanilla almond bark
1 cup Teddy Grahams
1 ½ cup Candy Corn Marshmallows
1 cup Candy Corn
¾ cup M&Ms
Wilton Orange Candy Melts
Pop popcorn.  Set aside.  Melt almond bark according to package directions.  Mix melted almond bark with the popcorn.  Add all the other ingredients except the orange candy melts and spread on waxed paper.  Melt ¼ cup of candy melts according to package directions and place in a frosting bag.  (You can also just use a spoon to drizzle the melts on the mix.  I liked using a frosting bag.)  Drizzle the orange candy melts on the popcorn mix.  Let cool.