Cinnamon Streusel Coffee Cake is made with a brown sugar swirl and a crunchy streusel topping. Great for breakfast or brunch, surprise your guests at your next gathering or party.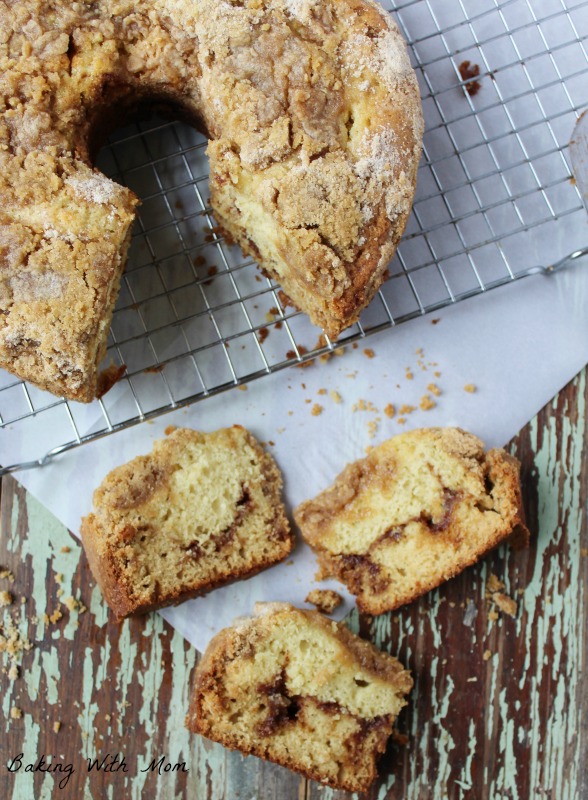 I have made many, many coffee cakes in my day, but this cinnamon streusel coffee cake certainly looked the nicest, presentation wise. It also tasted quite good.
If you haven't tried the apple strudel coffee cake, I do hope you give it a try. I am seriously considering adding apples to this coffee cake recipe because I think it would be delightful. However, back to the original recipe…
This coffee cake was made in an angel food cake pan. I think that added to the presentation. It baked perfectly and evenly and the cinnamon/flour mixture was simple, yet flavorful.
I don't know about you, but I like having brunch. I had brunch baby showers thrown for me, I have attended brunch wedding/bridal showers before. I think it is a nice twist to the common afternoon showers, you know. This coffee cake would be a perfect addition to your menu.
It makes plenty so a one time bake would cover a lot of guests. So important in my recipe book.
I did not make it for any brunch or baby shower. No, I made it for our weekly breakfast for dinner Wednesday night ritual. It was well received and, well, eaten. That night we didn't have much left, but what we did have left was eaten for breakfast the next day.
This coffee cake is full of cinnamon and crunch, flavor and yum. It may look complicated, but it is not.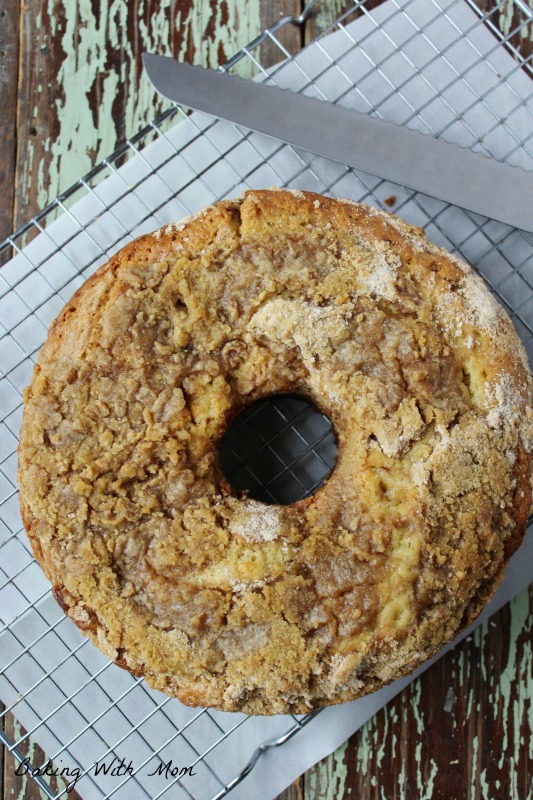 Just curious, do you have breakfast for supper at your house?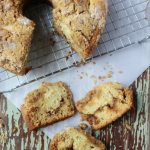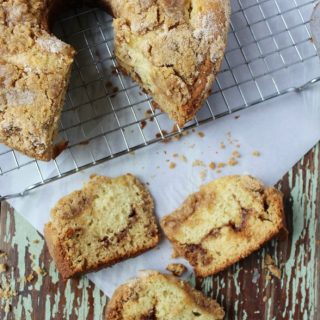 Cinnamon Streusel Coffee Cake
Cinnamon Streusel Coffee Cake is a breakfast or brunch recipe full of cinnamon and delicious streusel flavor. Perfect for your family or guests!
Ingredients
2

cups

flour

1

cup

butter

(softened)

1

tsp

baking soda

1/4

tsp

salt

3/4

cup

sugar

2

tsp

vanilla

2

eggs

3/4

cup

sour cream
For The Center Filling
1

cup

brown sugar

1

tablespoon

cinnamon
For The Topping
1

stick butter

1

cup

brown sugar

1

cup

flour

2

teaspoons

cinnamon
Instructions
Cream butter and sugar together in a bowl (I used my stand mixer)

Add sour cream, eggs, vanilla and mix just until blended

Stir in flour, baking soda and salt

Set aside

Mix together brown sugar and cinnamon for the filling

Pour 1/2 batter into an "angel food cake pan" (greased)

Sprinkle filling over the top of the batter

Add the other 1/2 of batter

Mix together topping ingredients (brown sugar, flour and cinnamon)

Mix in butter (I use my hands) until mixture is like crumbs

Sprinkle on top of batter

Bake at 350* for 30 minutes or until cake tests done

Let cool for 10 minutes then remove from pan
Need more breakfast ideas?