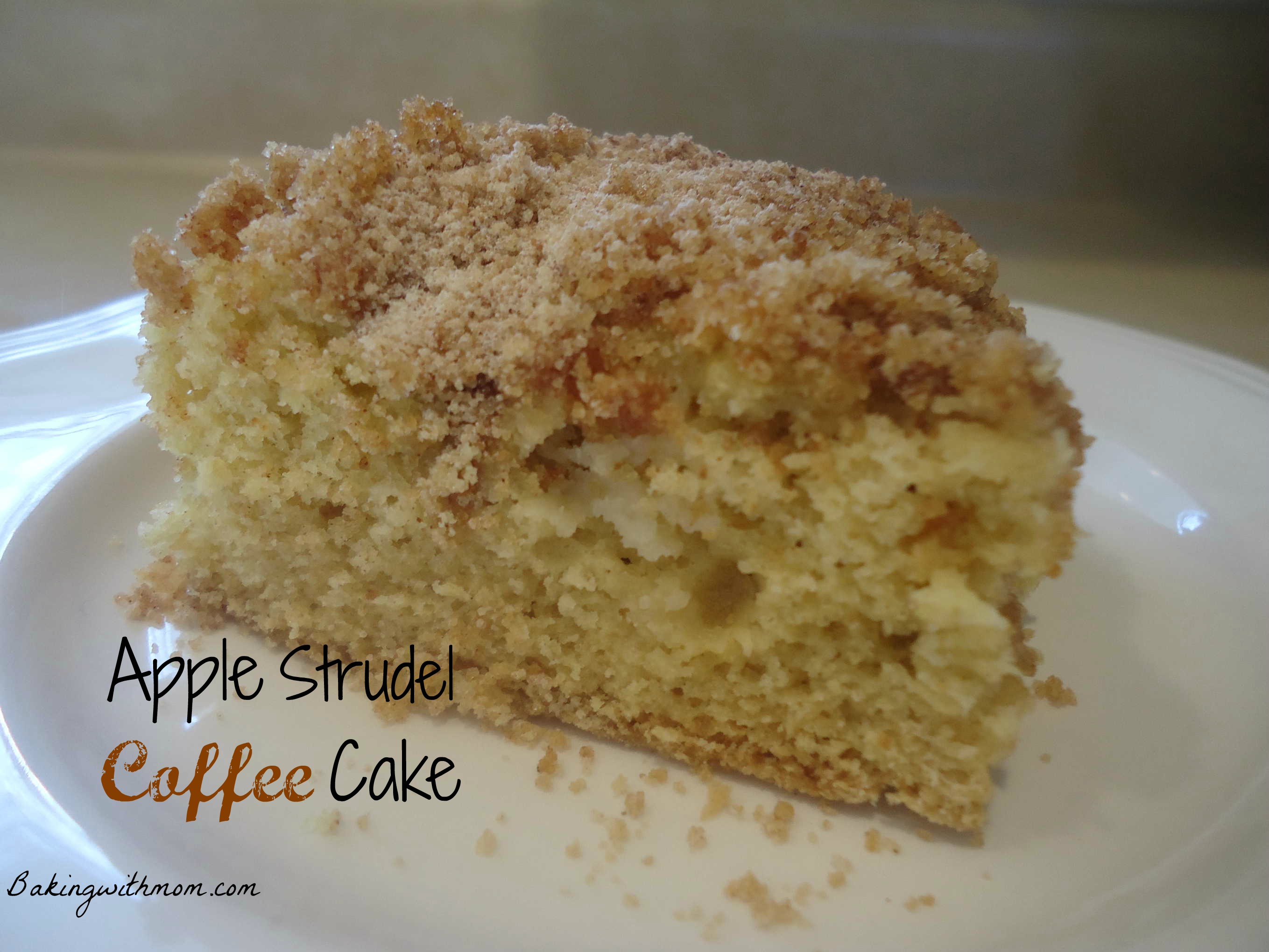 Sounds fancy, doesn't it?
If someone asks you to bring a dish to a brunch and you say "Apple Strudel Coffee Cake", it would sound impressive.  You would probably receive an "oohh". Little do they know, it is a simple dish.  It bakes easily.  You can whip it together in a short time.  It tastes great.  (You can keep all those facts a secret.  Well, except the tastes great part.  That will be known as soon as someone tastes it.)
I made this one night on a whim.  We were going to have breakfast for supper and I wanted an extra special dish to go with it.  When I make something like this to go with supper, it confuses my husband.  Is it part of the meal?  Is it dessert?  I usually answer, whatever you want it to be.  The children usually vote to eat it with supper.  I tend to agree. ;-)
Apple Strudel Coffee Cake
2 cups flour (I use unbleached)
1 teaspoon baking powder
½ teaspoon baking soda
½ teaspoon salt
½ cup butter (you can use applesauce)
¾ cup sugar
2 eggs
1 teaspoon vanilla
1 apple, peeled and chopped
Heat oven to 375*.  Grease a 8x8 square pan.  In a large bowl, mix flour, baking powder, baking soda and salt.  Add apples and toss lightly.  In a separate bowl, beat butter, sugar, eggs and vanilla until well blended.  Add wet ingredients to the flour mixture and mix carefully.  Spread into the greased pan.
Topping
½ cup brown sugar
1 T flour
¼ teaspoon cinnamon
1 T butter
Mix sugar, flour and cinnamon in small bowl.  Cut in butter.  Sprinkle over top of mixture.   Bake 35 minutes or until knife inserted into center comes out clean.