Cherry Bread Mini Loaves perfect for lunch or snack, this bread is easy to make and delicious to eat.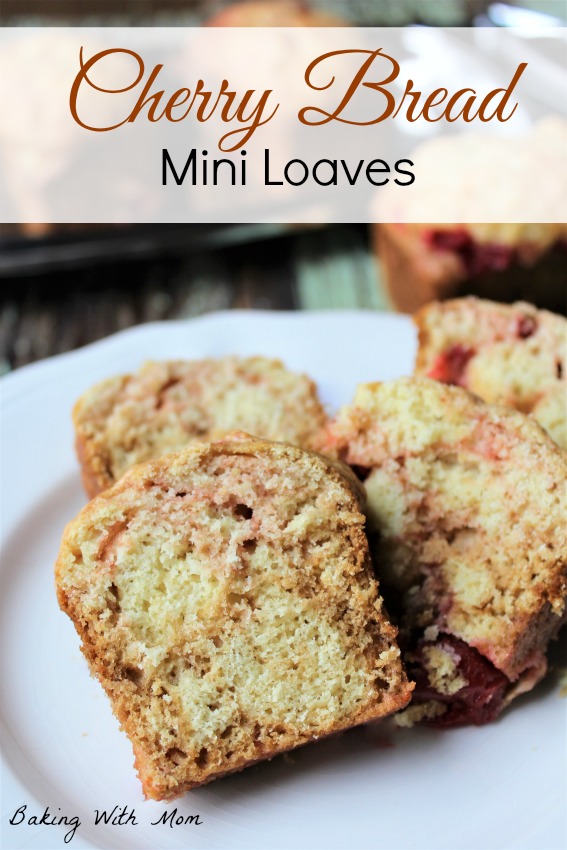 This post contains affiliate links. You can read the disclosure here.
Cherry Bread Mini Loaves was yet another baking adventure with Caleb, 4. He loves to "make" in the kitchen with me and is always wanting something to help put together. Caleb, of course, wants to make everything with chocolate chips and marshmallows.
I don't mind, but let's be real here. A dessert every day isn't the best thing to have in the house when vacation (aka the beach) is in the future for our 20th anniversary.  I could let the children eat all the desserts. I could. I should. I will. ;-)
The children enjoy taking mini loaves in their lunches. I like it because it is a good substitute for a sandwich or it is a great snack.  The mini loaves also make a great breakfast. Pair it with a banana or orange and you have breakfast to go.
Cherry Bread Mini Loaves
I have mentioned this before, but one of my favorite kitchen items is this mini loaf pan. You can simply use a regular loaf pan for breads, I certainly do. However, this loaf pan works so well for school lunches, for my husband's lunch and for grab and go. It's the perfect size. (And for $10, the investment is worth it!)
The bread recipe is simple, the idea delicious. I used canned cherries, like for a pie, and stirred it into the bread batter. (Or I should say, Caleb stirred!)  We baked the cherry bread mini loaves at 350* for about 25 minutes. The result was a sweet, yummy baked bread.
📖 Recipe
Cherry Bread Mini Loaves
Cherry Bread Mini Loaves is a sweet bread made in a mini loaf pan. Perfect for school lunches or snack.
Ingredients
½

cup

butter

, softened

¾

cup

sugar

2

eggs

2

cups

unbleached flour

1

teaspoon

baking soda

1

T

milk

(I used almond milk)

1

teaspoon

vanilla

1

cup

pie filling cherries
Instructions
Cream together sugar and butter

Stir in eggs

Mix in flour and baking soda

Stir in milk and vanilla

Fold in cherries

Fill greased mini loaf pans ¾ full

Baked at 350* for 25-30 minutes or until tests done with toothpick
Like bread recipes? How about: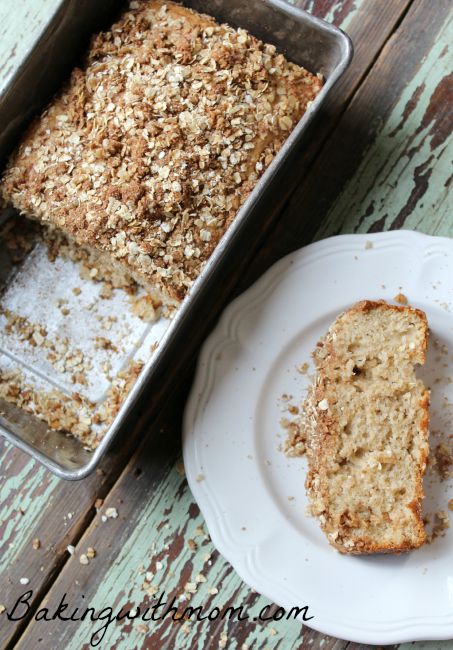 Pumpkin Cranberry Bread