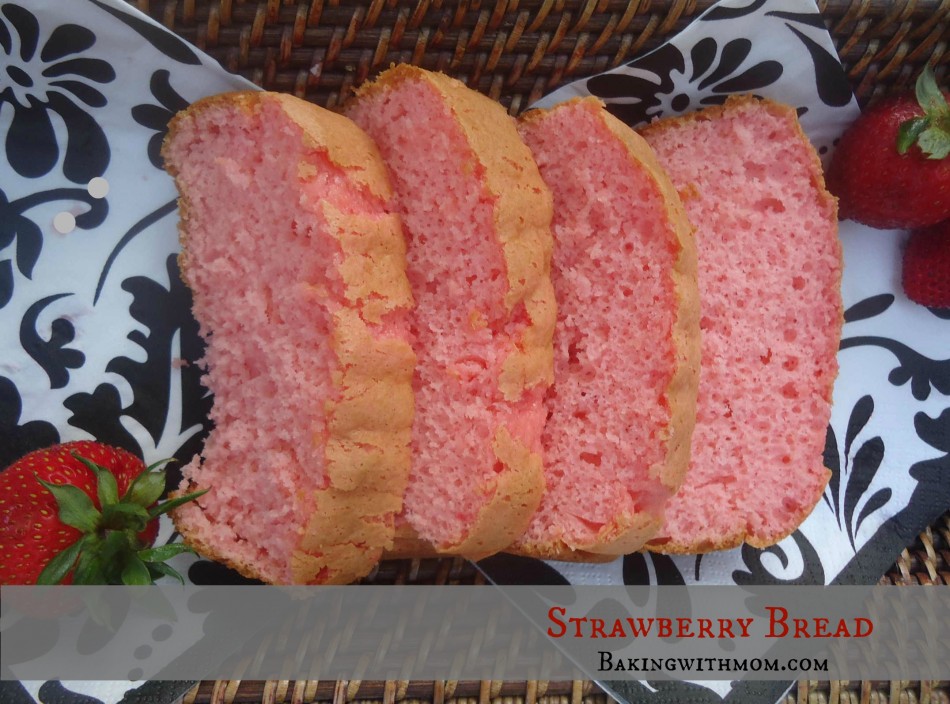 This was fun to make.  It only had a few ingredients, it came together well and the family loved it!  We are on strawberry kicks around here, with our strawberry plants doing so well.  (More on that later!)
As I said before in my menu plan, I need to freezer cook more for my cross country running almost teenager.  I know he is going to eat and eat and eat.  In an effort to keep my costs down, I plan on stocking things in the freezer.  This is one of them.  Slice this bread up, wrap it individually and put it in the freezer.  Grab and go.
Strawberry Bread
1 box strawberry cake mix
1 box strawberry instant pudding
3 eggs
1 cup water
½ cup oil
Heat oven to 350*.  Spray two loaf pans with nonstick cooking spray and set aside.  Mix cake mix, pudding, eggs, water and oil until blended well.  Pour batter into pans. Bake for 40 minutes or until center is done.