Pumpkin Cream Bundt Cake With Caramel Drizzle is a delicious fall dish. Take it to your potluck, cookout or eat it for dessert one night. With its creamy pumpkin and cheesecake filling, caramel drizzle and crunchy almonds, this dessert will be a favorite among your family.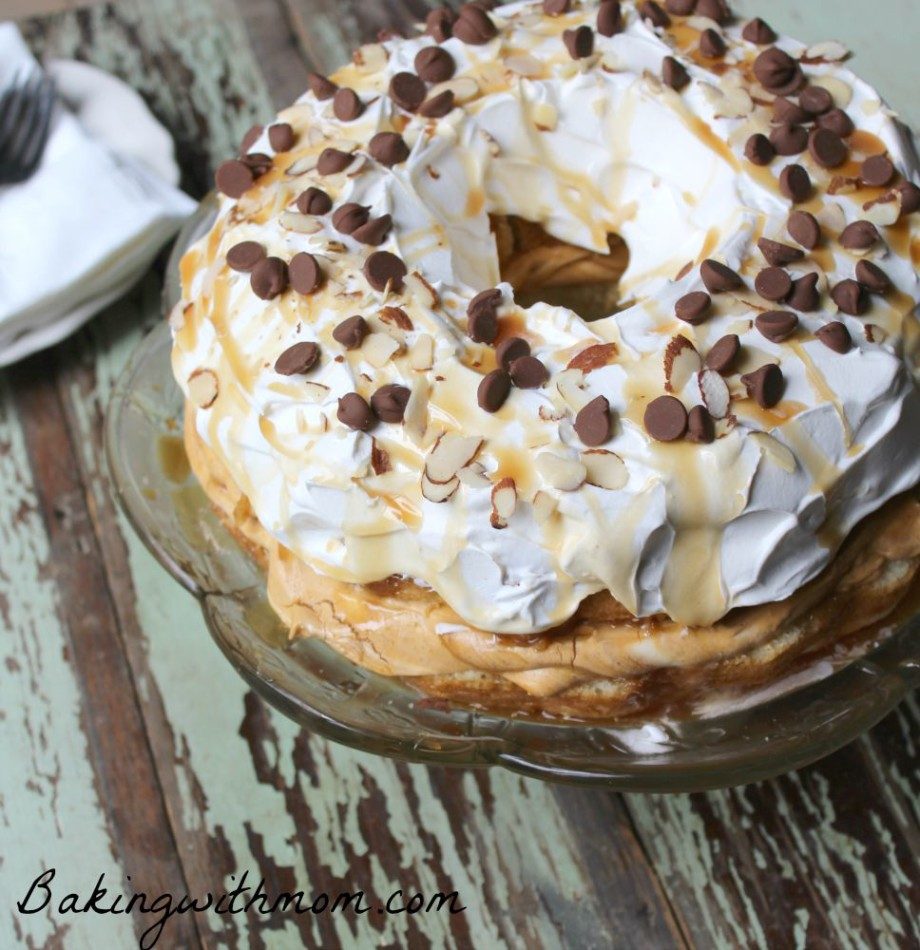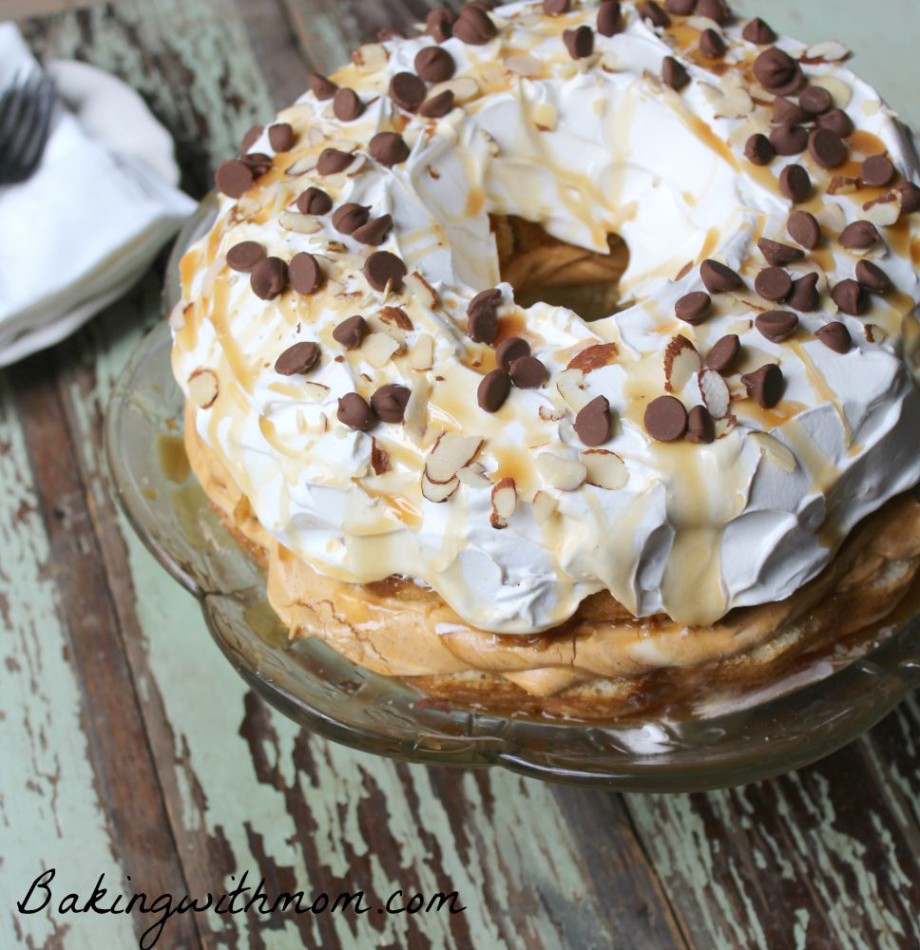 It was Cade's birthday today.  We had a party for him Saturday, but we always celebrate on the actual day too. On a normal birthday, I ask if the children want a special breakfast meal or a supper meal. Ryan always, always wants homemade cinnamon rolls.
Cade, didn't.  Well, I'm sure he would have gladly eaten them, but he wanted homemade pizza without cheese (yes, I know-how can he be my child?!?) and a dessert. When I asked him what kind of dessert he wanted, he had a hard time coming up with one. You know, choosing the right dessert is a hard thing to decide on. What if you get it wrong? Your whole birthday would be ruined. (In the mind of a 7 year old, of course.)
I asked him if I could choose something for him.  As I got thinking about what to make, the idea came to me.  Sort of out of the blue and then it kept building. Pumpkin cream bundt cake with caramel drizzle would have everything he would like in it. Pumpkin flavors, cheesecake flavors, caramel, chocolate chips and cake-several desserts baked into one amazing dessert, fit for birthday boy.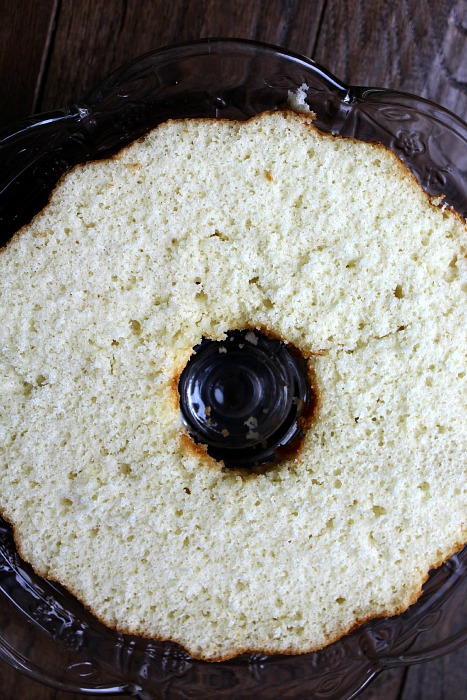 First, you bake the cake according to package directions. Then you let the cake cool and turn it out of the pan. Cut the cake in half.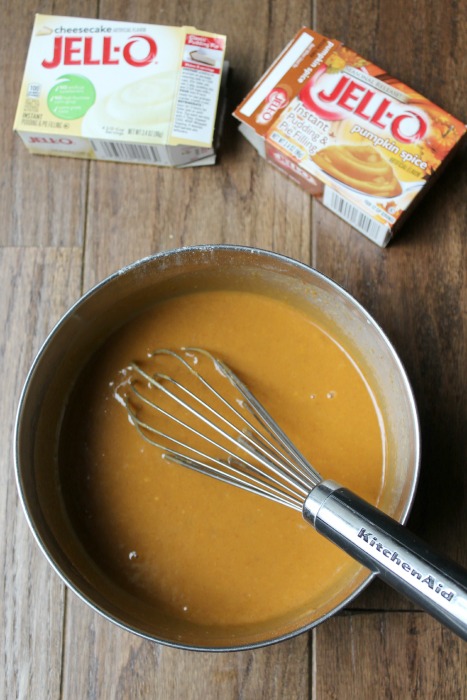 Then you mix the pumpkin pie pudding and cheesecake pudding with two cups of milk and whisk for 1-2 minutes until thickened.
Next you fold in 1 cup whipped cream into the pudding.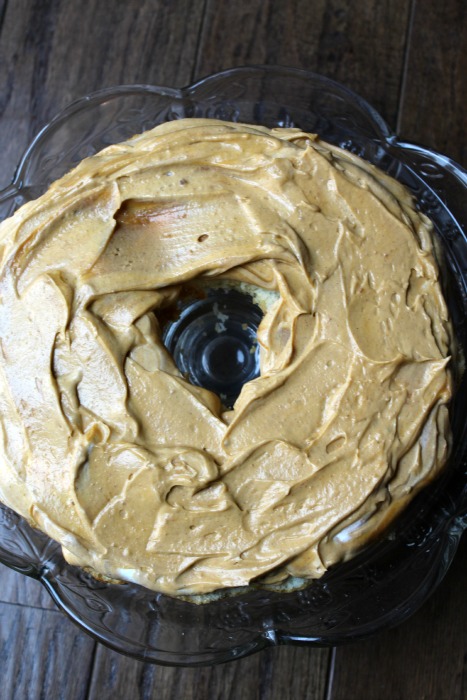 Then, spread the pudding/Cool Whip mixture on the bottom layer of cake.
Carefully place the top layer of cake on the bottom layer. Then frost with the remaining Cool Whip, chocolate chips and almonds. Drizzle with caramel.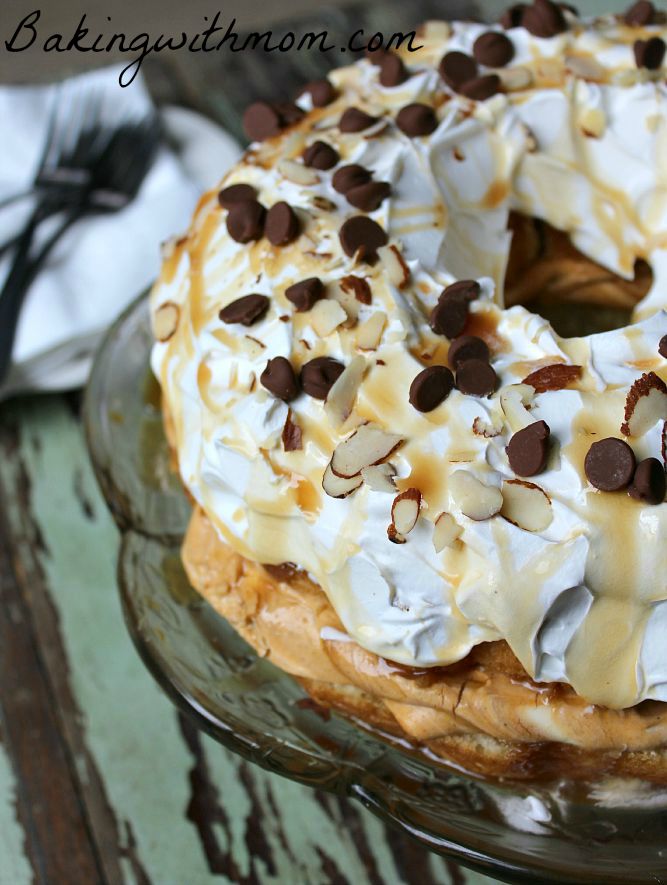 Wanna know what the birthday boy thought? He loved it.  He also thought it was the "yummiest looking dessert". Score. Major score.
Pumpkin Cream Bundt Cake With Caramel Drizzle
Pumpkin Cream Bundt Cake with Caramel Drizzle will amaze your guests with the mix of flavors in every bite. Pumpkin, cheesecake, chocolate and Cool Whip, this dessert is amazing!
Ingredients
1

box French Vanilla Cake Mix

Ingredients to make cake per box instructions

1

small box Pumpkin Pie Pudding

1

small box Cheesecake Pudding

1 8

oz

container Cool Whip

Chocolate chips

Slivered Almonds

Caramel Topping
Instructions
Bake cake mix according to package directions

Let cool and turn out from pan

Slice cake in half, set aside

Mix both puddings and two cups of milk in a small bowl

Fold in one cup Cool Whip

Spread pudding mixture on bottom half of cake

Carefully place top of cake on bottom layer

Frost with remaining Cool Whip

Sprinkle with chocolate chips and almonds

Drizzle with caramel topping

Chill until ready to serve

Refrigerate any leftovers
I know some say using a cake mix is cheating. I disagree. Whatever it takes to whip a meal up. Or in this case a dessert. I also think cake mixes can be used for so many different recipes. Here is a round up of cake mix recipes which has simple and easy ideas for your dessert!
Do you have a special recipe using a cake mix? Share us the name  of your recipe in the comments!