Need the perfect sized snack or lunch box filler? How about these Orange Cranberry Mini Loaves? Great combination of orange and cranberry.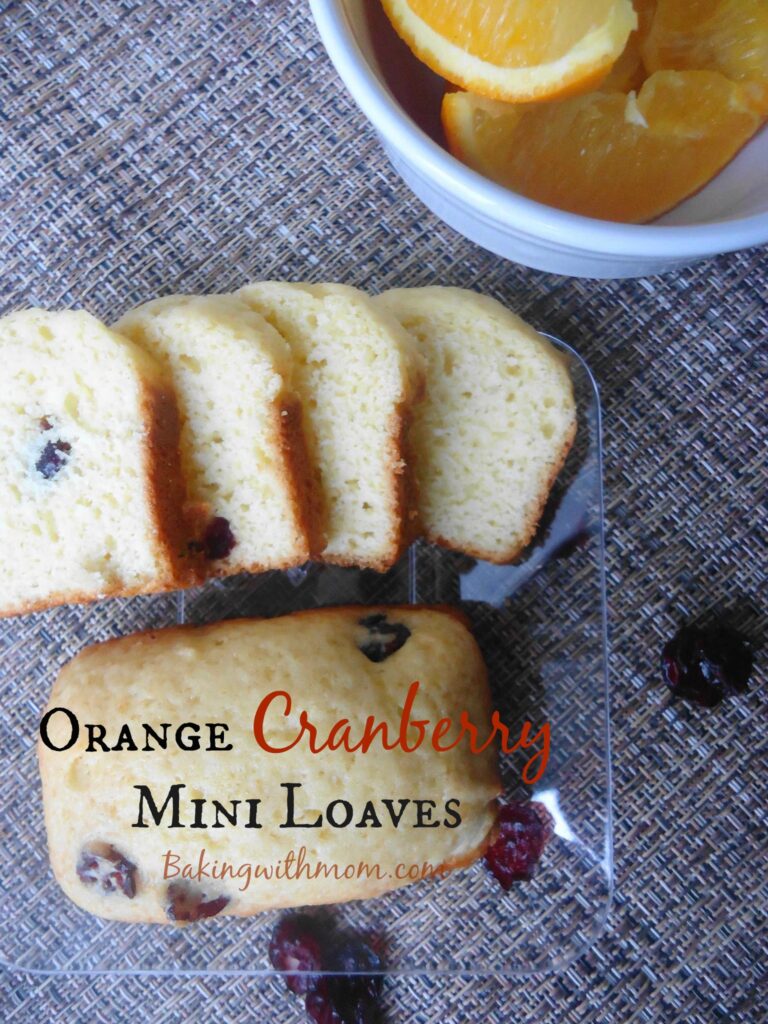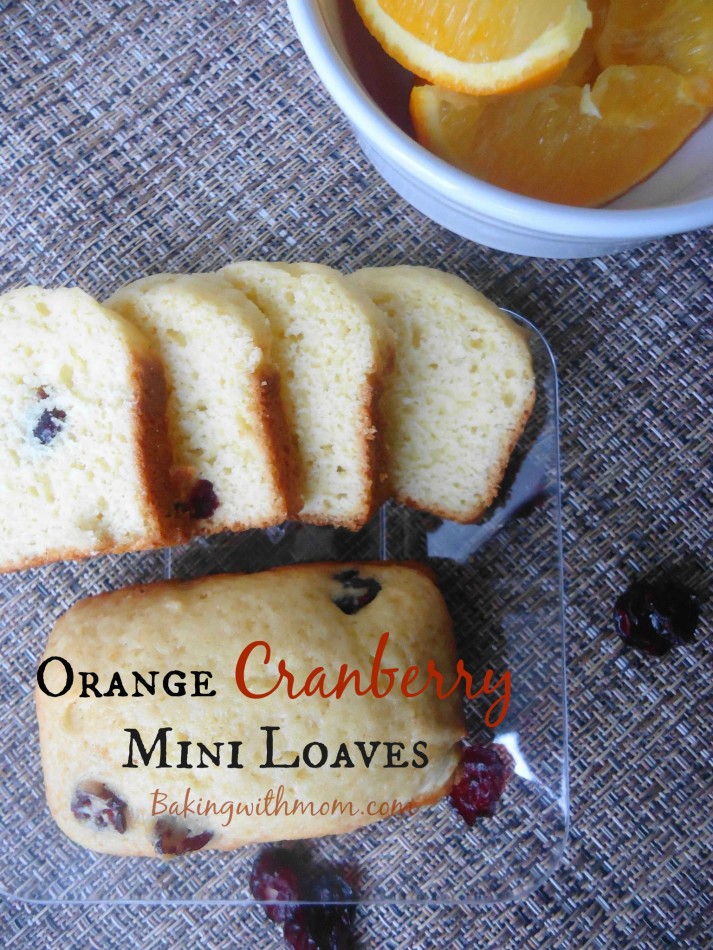 *This post contains affiliate links. You can read our disclosure here
Orange Cranberry Mini Loaves: Christmas-y and functional.  Gotta love that.
I believe I have expressed my appreciation for the mini loaf pan before.  The size of the loaf of bread that is produced by the mini loaf pan is perfect for lunches or snacks.  I wanted to make something to put into the freezer but wasn't sure what.  I didn't really want to make pumpkin and I really didn't want to make banana.  I then spied the oranges sitting on the counter.  Bingo!
I am a huge orange fan.  I think I could eat an orange everyday for the rest of my life and be okay with it.  I must say the same for Craisins.  I think I do eat a handful of Craisins everyday.  Oh, let us combine the two! After all, it is Christmas time: oranges, cranberries...I am not stretching it, am I? Nah. ;-)
I may be a little.  Go with it, okay?
This orange cranberry bread recipe is made with yogurt which I think adds a nice flavor to the bread.  The batter comes together easily so it is a cinch to make.  When you have made these mini loaves, wrap them individually in saran wrap and place them in a freezer bag.  When your child packs their lunch for school, they can just pull one out of the freezer.  By the time they are ready to eat lunch, the bread is thawed.  Perfect.
Can I get sentimental for a moment? The Mini Loaf pan (like this one) I use belonged to my Grandpa. Every time I use it, I think of him. I'm truly not sure he ever used it, but it was his and now it is mine.
Do you own a mini loaf pan?  What is your favorite recipe to use in it?
📖 Recipe
Orange Cranberry Mini Loaves
Ingredients
⅔

c

butter

(softened)

1 ¼

c

sugar

2

eggs

½

cup

orange juice

½

cup

orange flavored yogurt

1

T

grated orange peel

2 ½

cup

flour

½

teaspoon

baking powder

½

teaspoon

baking soda

½

teaspoon

salt

1

cup

Craisins
Instructions
In a large bowl, cream butter and sugar together. Add eggs, mixing well.

Add yogurt, orange juice and orange peel.

Add flour, baking powder, baking soda and salt.

Fold in the Craisins.

Pour into greased mini loaf pans.

Bake in a preheated 350* oven for 20-25 minutes or until a toothpick comes out clean.