Made with fresh zucchini, right out of a garden, these sweet zucchini crisp bars will fool your family into thinking they are eating apple crisp. Amazing, wouldn't you say?!?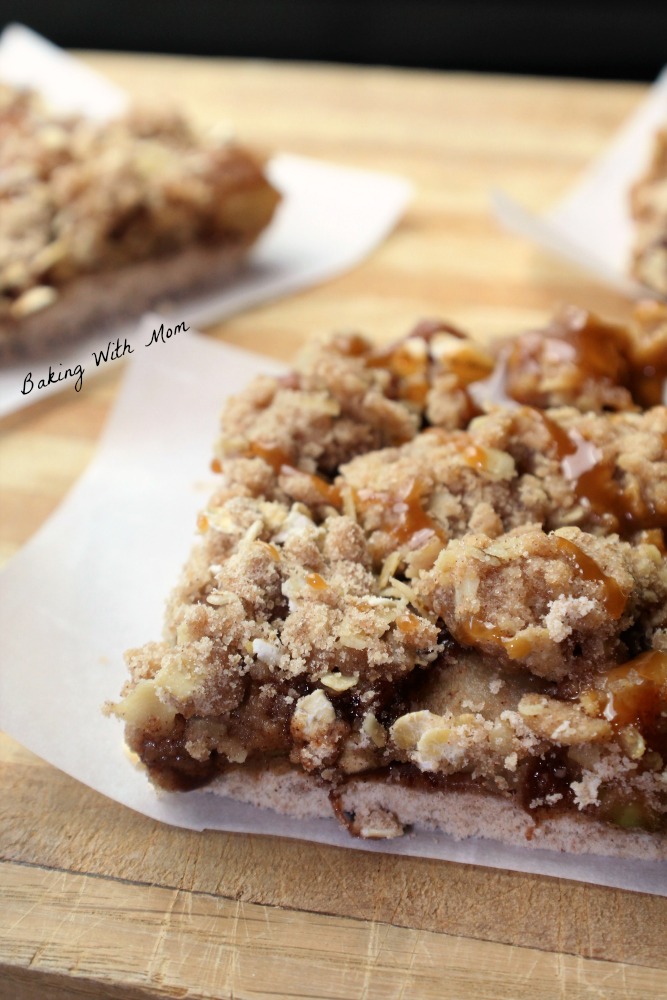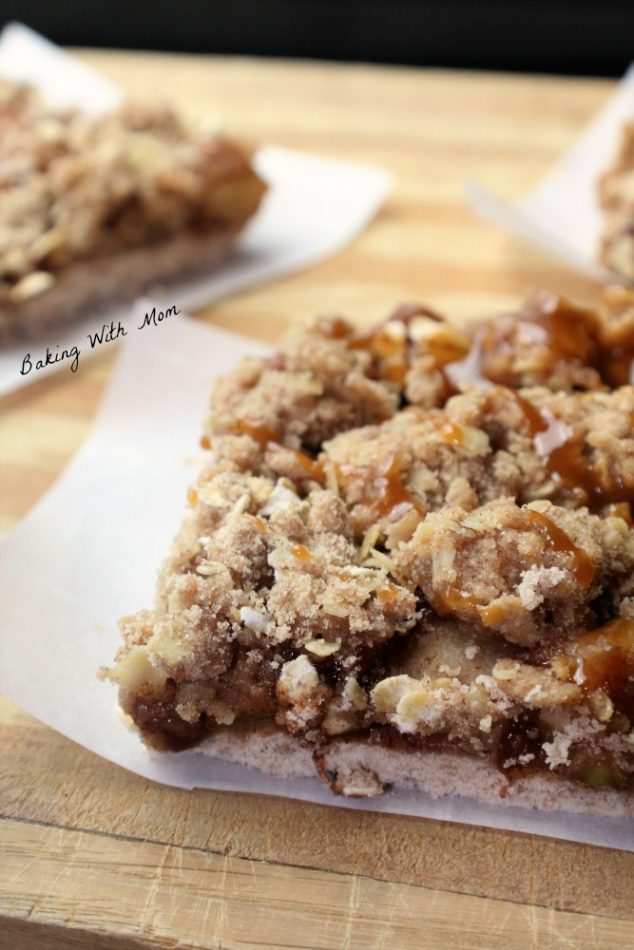 *This post contains affiliate links. If you click on link and make a purchase, I will receive a small commission at no additional cost to you. 
A friend of mine gave me two very large, very large zucchini the other day. Ryan begged me to make homemade zucchini bread, but being the adventure seeker that I am (I kid!), I thought I would go a different way with the zucchini. Such as Zucchini Crisp Bars.
Yes, I had heard a rumor that if you make zucchini crisp bars they taste just like apple crisp bars. I was intrigued. Please tell me how zucchini would taste like apples. How, I asked myself. Well, Ladies and Gentleman, it does. It really does.
I enjoy trying new recipes and creating them in the kitchen. Which, of course, is quite helpful when I own a food blog. ;-) I also enjoy getting my family to try new foods, ones they would think they wouldn't like.
Zucchini? Well, that would be a foreign language to my family as it is green and, well, green. They do like zucchini bread as I mentioned above, but that bread usually has chocolate chips in it.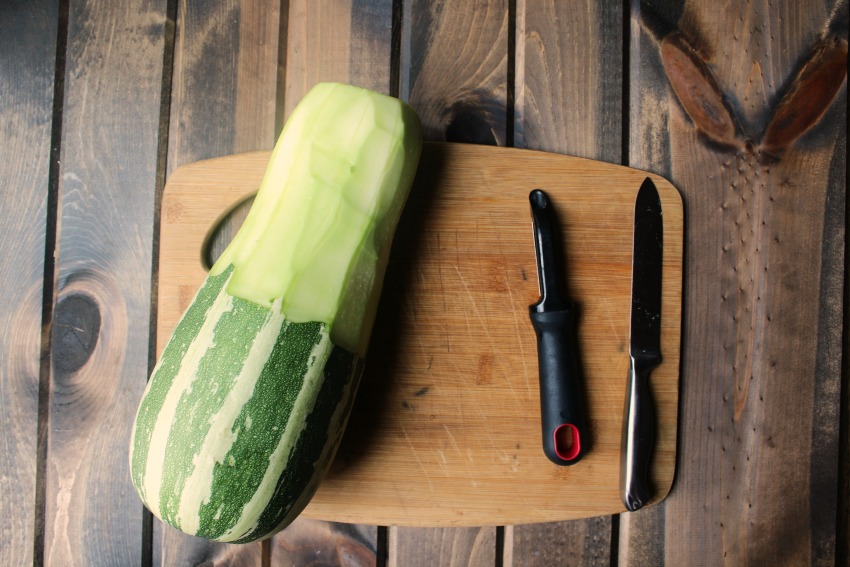 How to make zucchini crisp bars
The only difference between making zucchini crisp bars vs apple crisp bars is to cook the zucchini first in a frying pan. It helps soften it a little before putting it in the oven.
You can start by peeling the zucchini. I would guess you could skip this step, but I didn't want to. I wanted the skins gone for greater success in my family eating the dessert.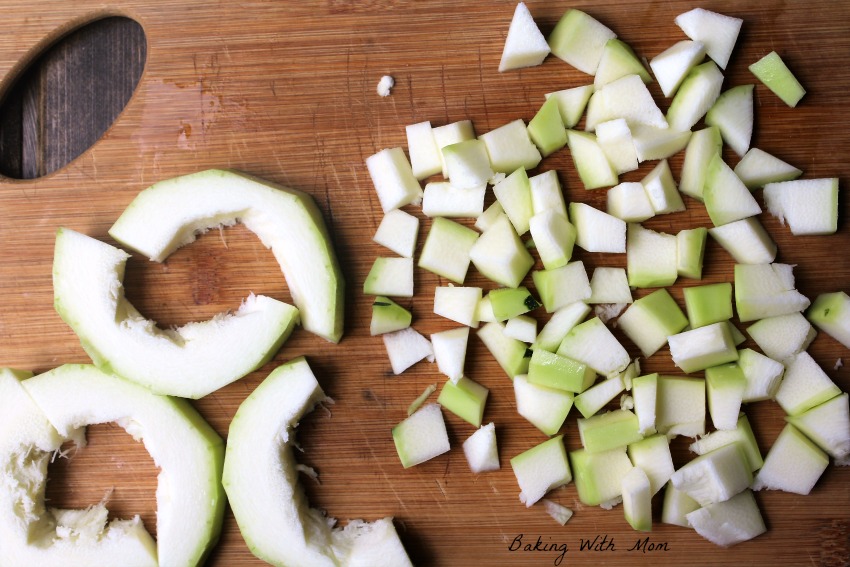 Then you can chop up the zucchini into little pieces. The smaller you make the zucchini, the quicker it will cook. I chopped them about the size I would an apple in an apple crisp. I also removed the seeds. It is certainly not necessary, but I did for the same reason I mentioned above. :-)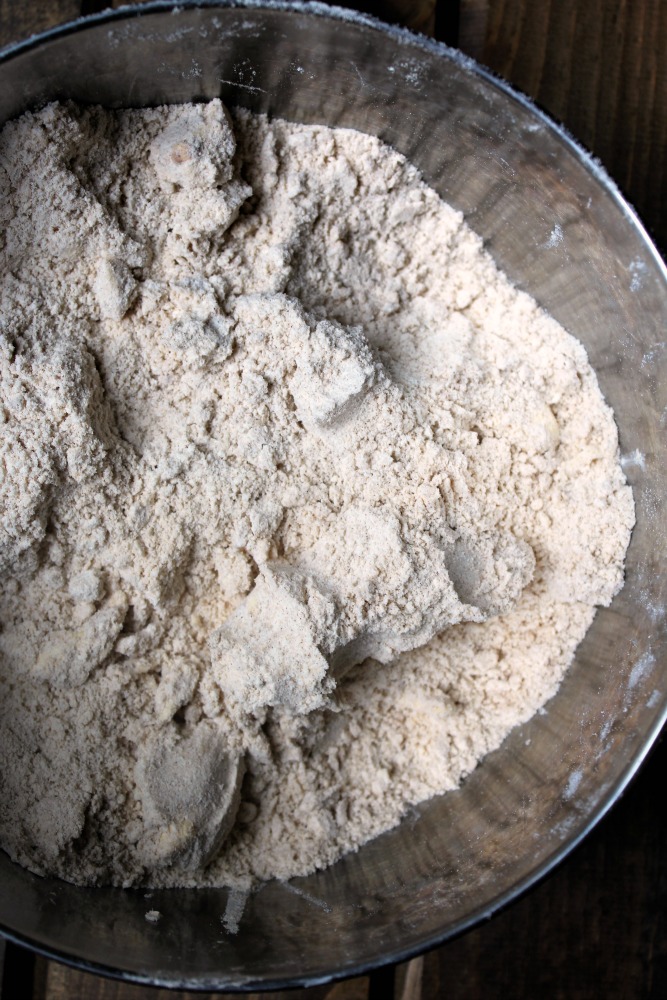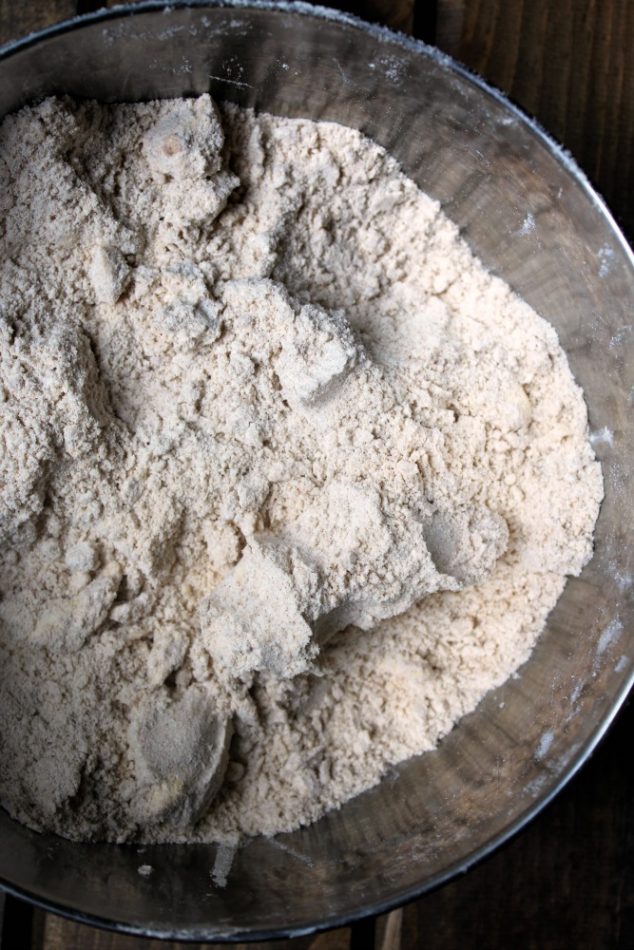 The base of the dessert is a flour, sugar and butter base. So easy and ready to go in minutes.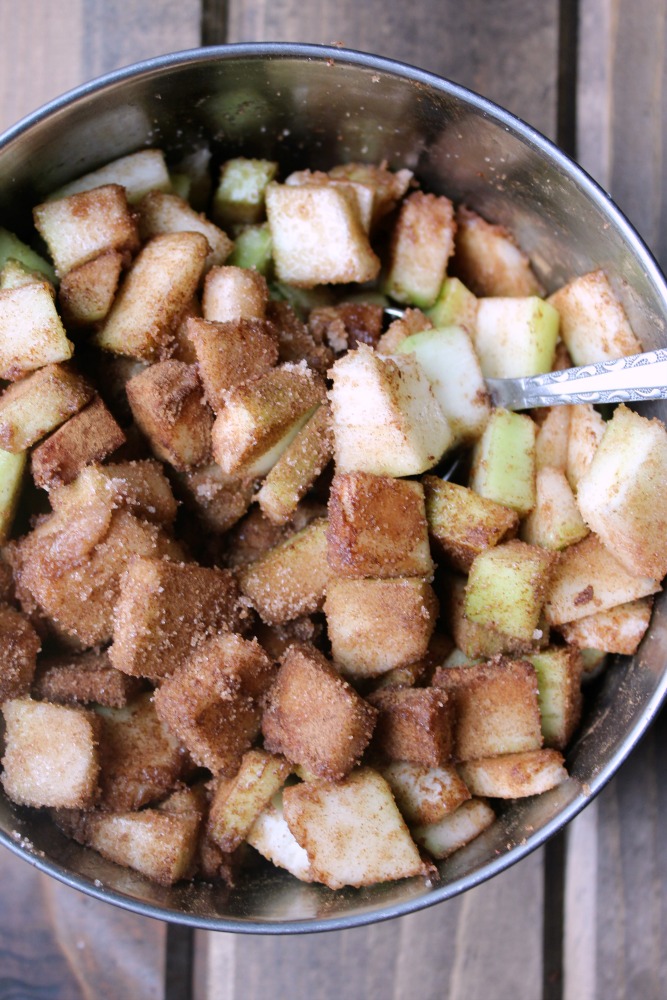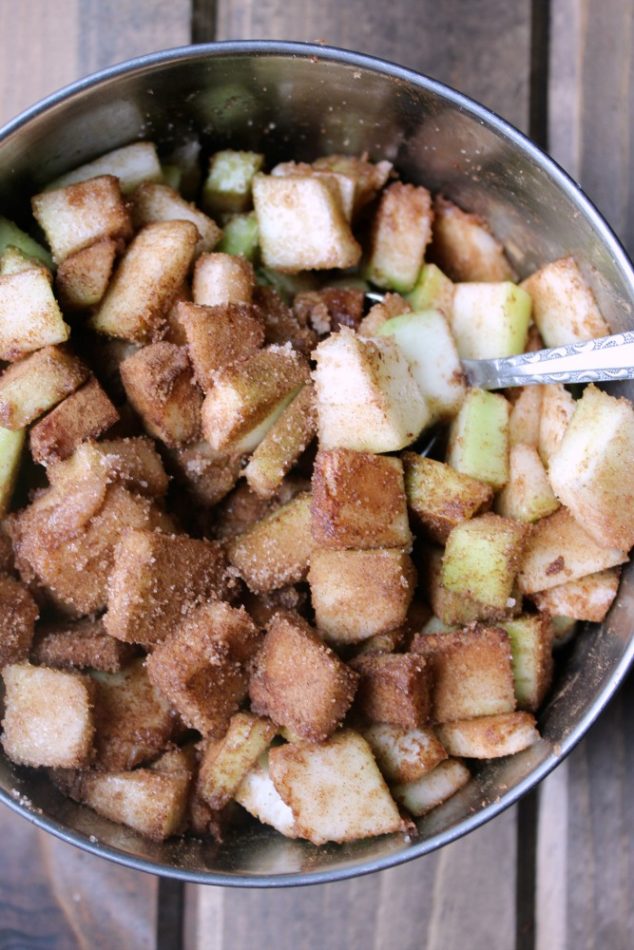 The Best Step
The zucchini needs to be tossed with a cinnamon, sugar mix. Oh, the goodness. Cook said goodness in a frying pan on low heat in 1 tablespoon of butter for about 12 minutes or until zucchini gets just slightly softened.
Layer the flour mixture on the bottom of a greased jelly roll pan. Then add the zucchini mixture on top. Then add a crumb topping of flour, oatmeal and cinnamon. Brown sugar too.
When the bars are done, feel free to drizzle some caramel on top. Or eat with vanilla ice cream.
You want to know, don't you? Yes, my family ate them. Three said they liked them a lot. Two said it was "okay". It was the youngest two and I believe watching the zucchini go in messed with their minds. That's okay, the hubby liked it.
📖 Recipe
Zucchini Crisp Bars
Zucchini Crisp Bars have layers of oatmeal, sugar, cinnamon and yes zucchini instead of apples. They won't tell the difference.
Ingredients
4

cups

chopped zucchini

¾

cup

white sugar

2

teaspoon

cinnamon

2

cups

flour

½

cup

white sugar

⅓

cup

melted butter

½

cup

flour

1

cup

oatmeal

½

cup

brown sugar

packed

2

teaspoon

cinnamon

⅓

cup

butter

melted
Instructions
Mix chopped zucchini, white sugar and cinnamon. Cook in a frying pan on low heat with 1 tablespoon butter, stirring every few minutes. Cook for 12 minutes or until zucchini starts to soften

Meanwhile, mix together flour, white sugar and melted butter

Spread on the bottom of a greased jelly roll pan

Spread zucchini mixture on top of flour mixture in pan. Set aside

Mix together flour, oatmeal, brown sugar, cinnamon and butter together in a medium bowl. Sprinkle on top of zucchini mixture

Bake in a preheated 375* oven for 20 minutes or until zucchini is completely softened

Let cool. Serve with vanilla ice cream or caramel drizzled on top
Nutrition
Calories:
215
kcal
|
Carbohydrates:
36
g
|
Protein:
2
g
|
Fat:
7
g
|
Saturated Fat:
4
g
|
Cholesterol:
18
mg
|
Sodium:
65
mg
|
Potassium:
107
mg
|
Fiber:
1
g
|
Sugar:
20
g
|
Vitamin A:
265
IU
|
Vitamin C:
5
mg
|
Calcium:
21
mg
|
Iron:
1.1
mg
Pin this for later!