These Crock Pot Mashed Potatoes are creamy, flavorful and best of all, made in the crock pot. Let these potatoes cook away while you are busy making other recipes on those busy holidays.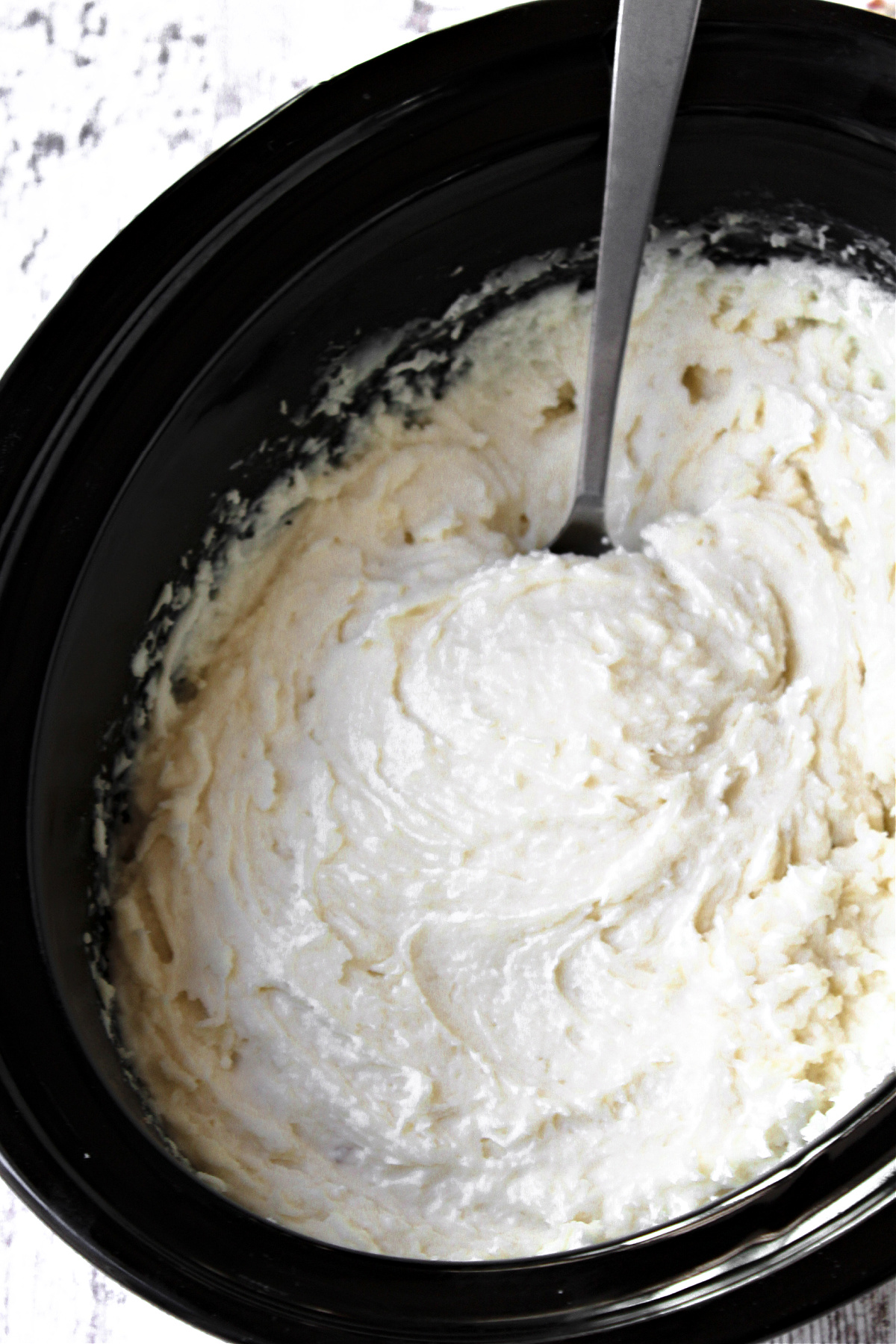 Creamy and simple to make Crock Pot Mashed Potatoes are just what a busy night needs. Whether it is for an every day supper or for Thanksgiving or Christmas, these potatoes will be a favorite.
Making the potatoes in the crock pot will free you up to make other recipes, all while the potatoes are cooking and staying warm until ready to eat.
Key Elements
Cooking potatoes in the crock pot will keep them warm while you are making other recipes for the meal.
The potatoes are creamy and flavorful.
You can add other ingredients such as green onions or bacon for a twist to the potatoes.
How to make crock pot mashed potatoes
The process of making the mashed potatoes in the crock pot is the same as when you make them on the stove. The potatoes need to be boiled and softened so they can be mashed.
Now, we like our potatoes creamy and without lumps, unless the lumps have a purpose like bacon. Otherwise, the potatoes need to be creamy and smooth. So to achieve that, the potatoes are cooked until soft, then whipped with a hand held mixer.
If desired, you can use a potato masher. It will be harder to get them as smooth as using a hand held mixer.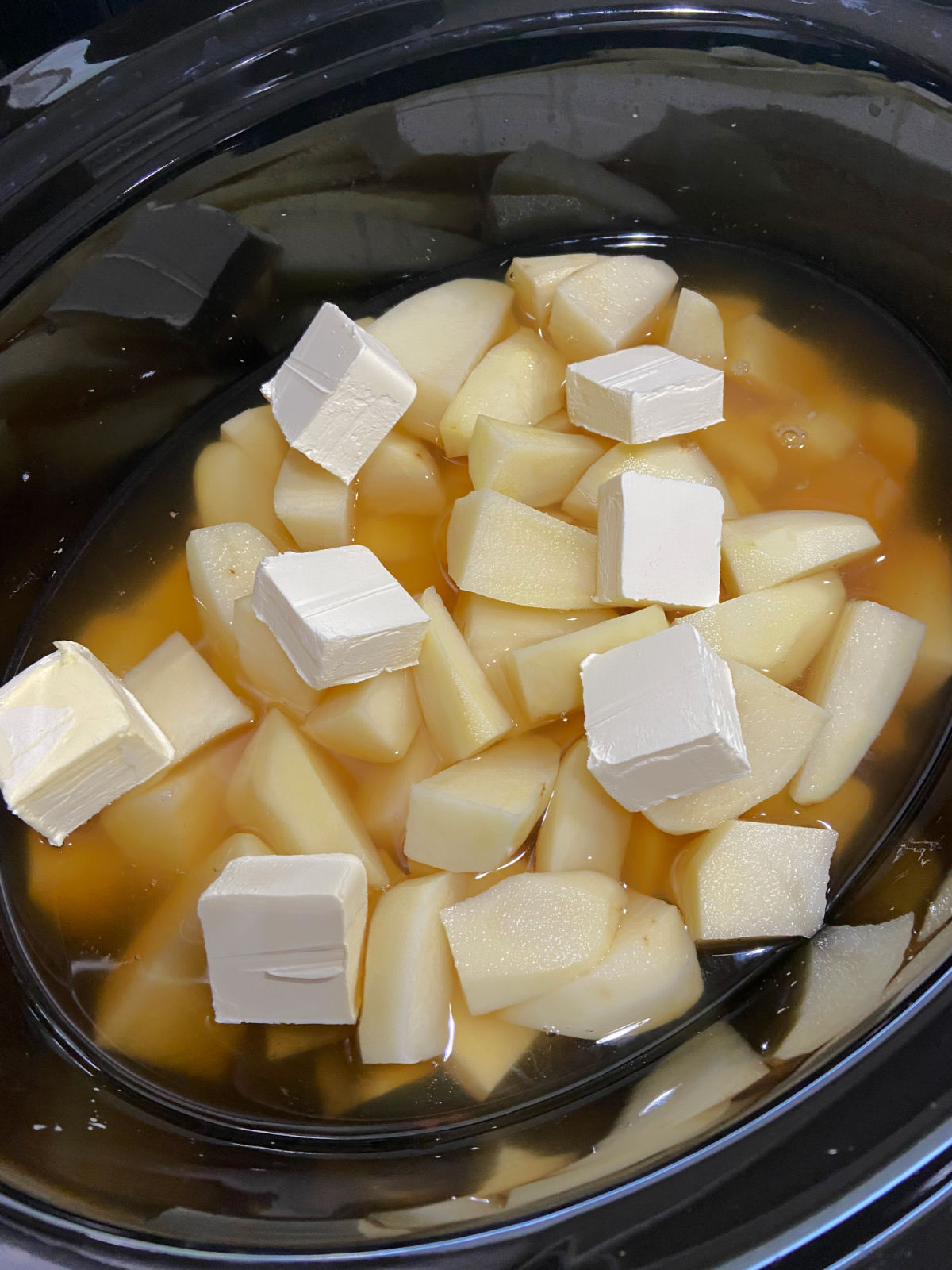 The potatoes are cooked in chicken broth. Water can be used, however, they will be so much more flavorful with chicken broth. A combination of water and broth can be used.
A lot of butter is used in this recipe, which helps make it good. I use margarine as I can't have a lot of dairy. Of course, real butter can be used if you prefer.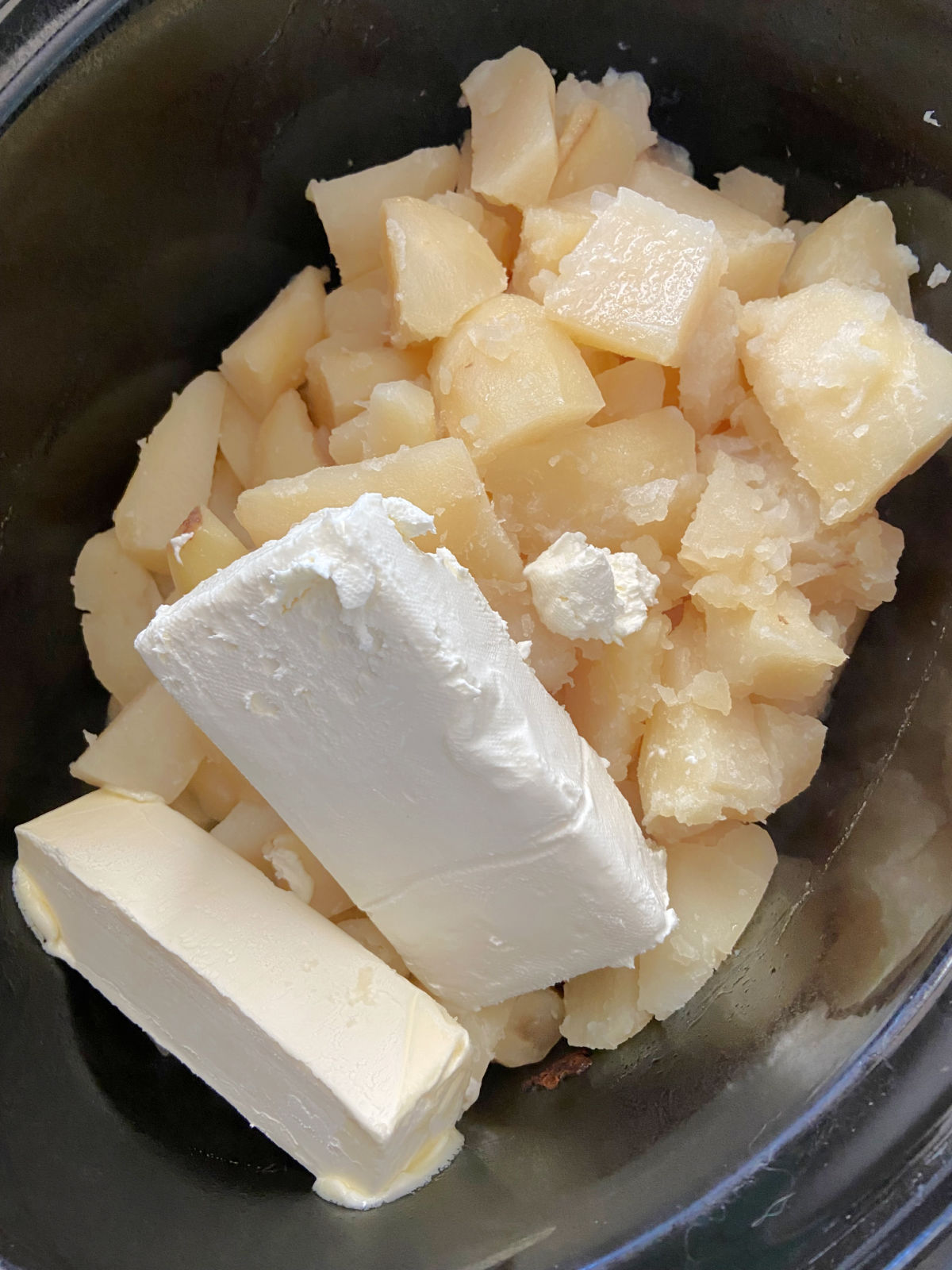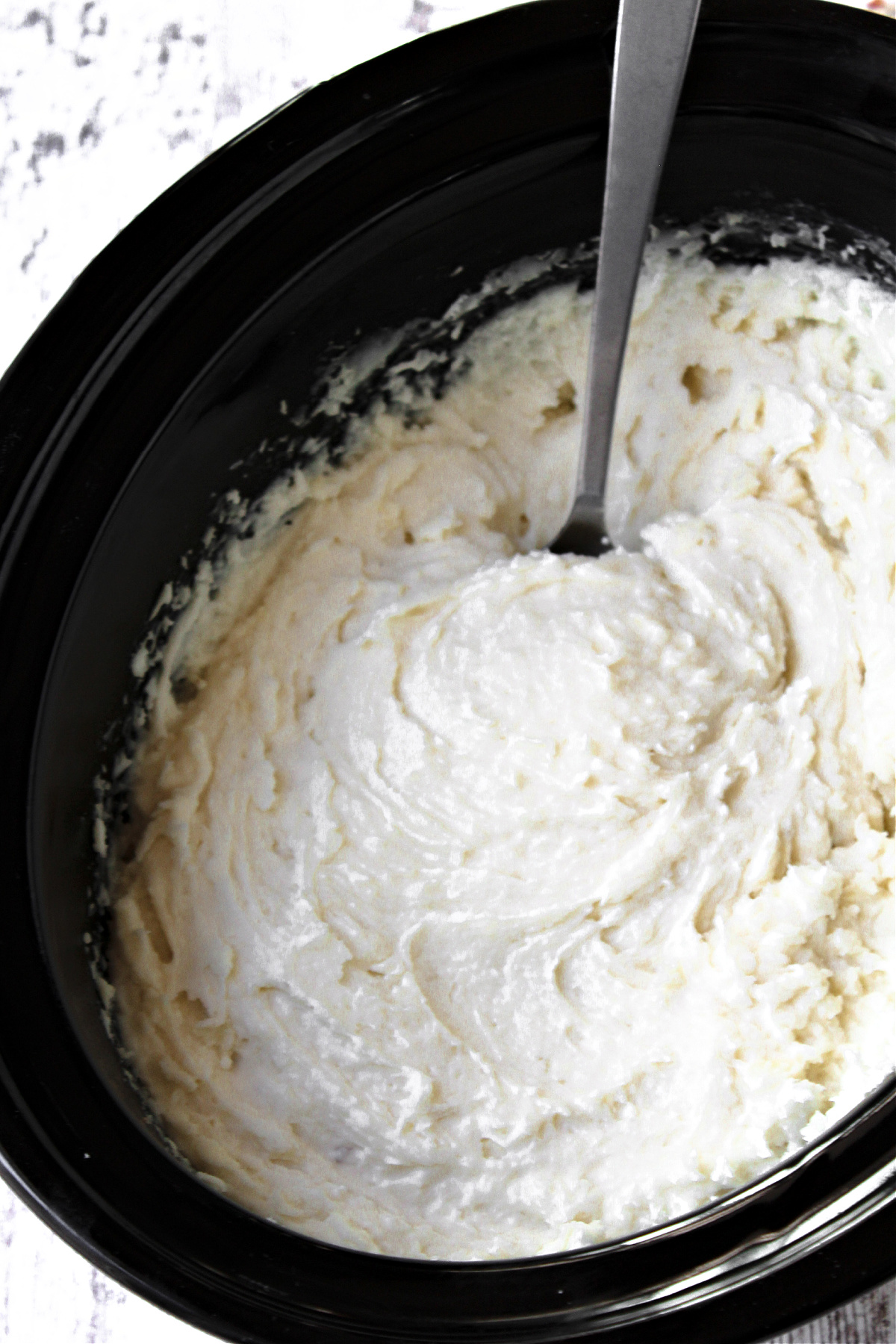 How long do potatoes take to cook in the crock pot?
The mashed potatoes take about 4-5 hours to soften in the crock pot, then after the broth is drained, then another 1 hour for the cream cheese to melt. After that, they can stay in the crock pot for a few hours as long as you keep them on warm and keep stirring them.
If you don't stir them occasionally, they will stick to the sides of the crock pot and potentially burn. I have also turned the crock pot off and they have stayed warm with the lid on for over an hour.
Leftovers
If there are any leftovers, the potatoes can be place in an airtight container for up to 48 hours in the refrigerator. Then, they can be reheated and served again.
What to serve with this recipe
Enjoy these easy and delicious crock pot mashed potatoes recipe. Great for Holidays or large family gatherings, these potatoes are creamy and simple to make.
📖 Recipe
Crock Pot Mashed Potatoes
Easy and creamy crock pot mashed potatoes are perfect for Thanksgiving or Christmas.
Ingredients
5

lb

potatoes

Red, Yukon Gold or Russet

8

oz

cream cheese

1

cup

butter

or margarine, divided

3

cups

chicken broth

½

cup

milk

or almond milk

1

teaspoon

salt
Instructions
Wash, peel and cut potatoes into chunks.

Place in a large crock pot.

Pour chicken broth over the potatoes. The potatoes should mostly be covered by the chicken broth. Add more broth or water, if necessary.

Cut up ½ cup of butter and place on potatoes.

Cook on high for 4 hours or until potatoes can be pierced easily by a fork.

Carefully drain the chicken broth from the potatoes in a strainer.

Place potatoes back in crock pot and add ½ cup of butter and 8 oz of cream cheese. Also add in milk.

Using a hand mixer, blend the potatoes until consistency you want, no lumps remain.

Leave in crock pot on warm, stirring occasionally until ready to serve.
Notes
If you don't serve immediately, be sure to stir the potatoes occasionally and have the temperature on warm. 
Nutrition
Calories:
426
kcal
|
Carbohydrates:
42
g
|
Protein:
7
g
|
Fat:
27
g
|
Saturated Fat:
16
g
|
Polyunsaturated Fat:
1
g
|
Monounsaturated Fat:
7
g
|
Trans Fat:
1
g
|
Cholesterol:
74
mg
|
Sodium:
729
mg
|
Potassium:
1022
mg
|
Fiber:
5
g
|
Sugar:
4
g
|
Vitamin A:
901
IU
|
Vitamin C:
45
mg
|
Calcium:
72
mg
|
Iron:
2
mg