Crock Pot Split Pea Soup With Ham an easy winter soup that prepares so easily in the Crock Pot. Put all ingredients in the crock pot and GO! Gotta love easy recipes!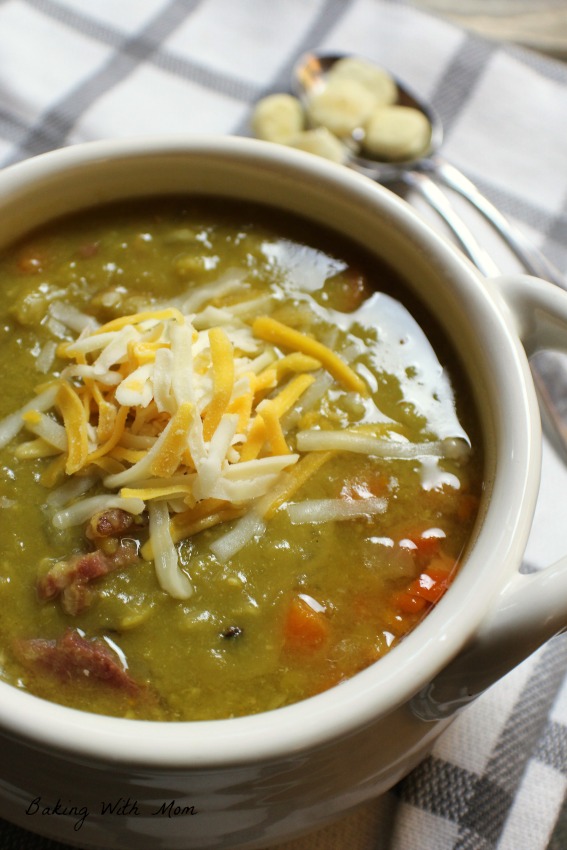 Have you ever tried feeding crock pot split pea soup with ham to a meat loving family? It was met with a little resistance.
I received a whole lot of weary looks.
Ryan, who is my superstar try anything kid, told me it sounded good and he would try it. Cora said she would take a bite. My husband who jokingly believes broccoli is of the devil even said it smelled good.
Then they looked at it.
As you all know, split pea soup is thick and not the most appealing looking. (Try taking pictures of it!) ;-)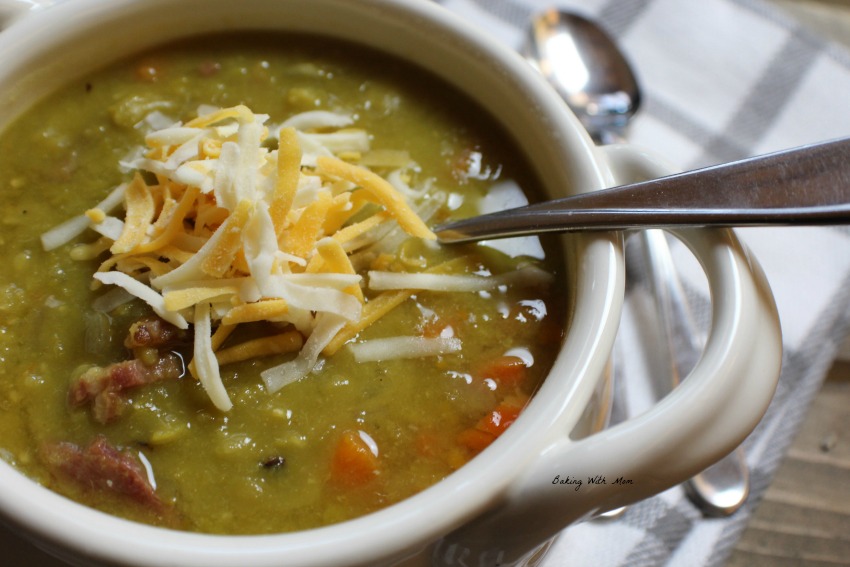 (I think the pic turned out quite nicely, thank you!)
Crock Pot Split Pea Soup With Ham
However, the soup tastes delicious and the ham adds such a wonderful, smokey flavor. The onions compliment the flavor of the peas.
If you add celery, which I feel adds such great depth and flavor to anything, you can add it as whole stalks. Doing so will allow you to pull the celery out and not eat it, but you will still get the flavor.
Delicious!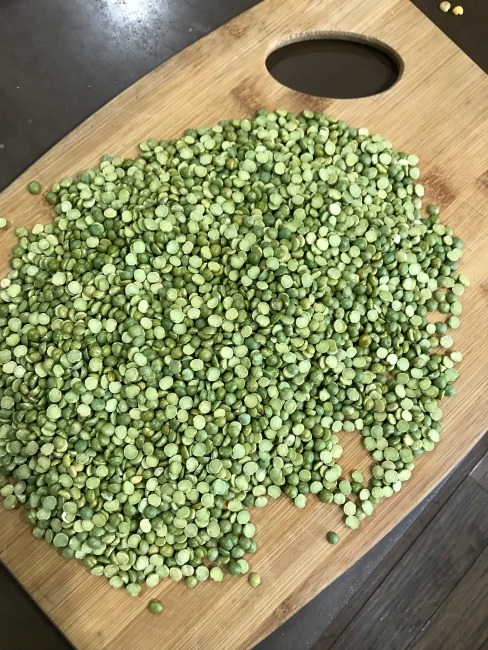 First, you are going to want to check to make sure all the peas look good. Meaning, good green color. I only had a few yellow peas.
If you are cooking the peas in a crock pot (my crock pot looks like this it travels great!), you don't have to soak the peas first. They will plump up on their own. Next, add the peas to the crock pot. Add all the other ingredients too.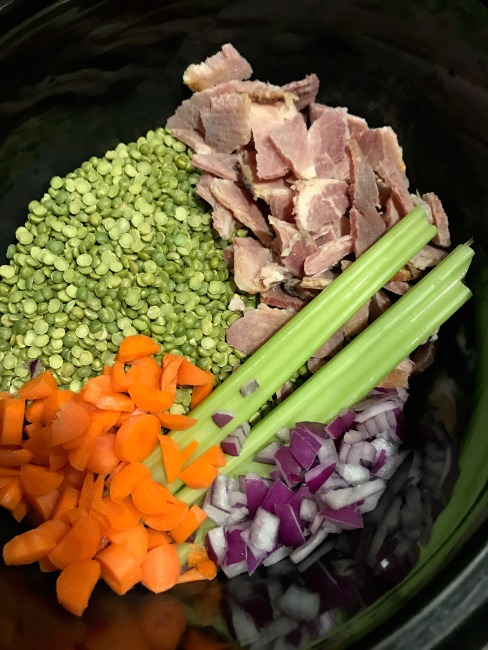 Add the broth/water combination and you are good to go! Set on low for 7 hours or on high for 4-5. After you stir the soup, it will start to thicken up. Then, it is as thick as pea soup. ;-)
So, what did the family think? The ones who tried it said it had a great, delicious flavor. I thought it was great and the ham added a smokey flavor that was so tasty! Total food win.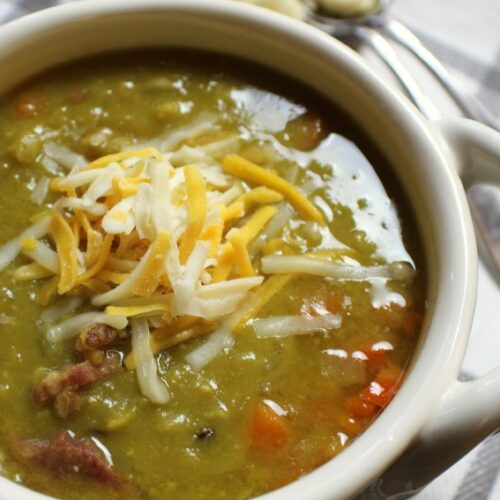 Crock Pot Split Pea Soup With Ham
Crock Pot Split Pea Soup With Ham has carrots, onions, ham and makes this easy soup delicious. Put in crock pot and walk away.
Ingredients
1

lb bag

split peas

1/2

cup

purple onion

chopped

1/2

cup

carrots

chopped

2

cups

cooked ham

chopped

2

celery stalks

4

cups

chicken broth

2

cups

water
Instructions
Add peas, onion, carrots, ham, celery, broth and water to crock pot

Cook on high for 4-5 hours or low for 7-8

Serve with crackers and/or shredded cheese

**Note: you can use any combination of chicken broth/water. So you could use 2 cups of broth and 4 cups of water. It just needs to add up to 6 cups liquid.**
Nutrition
Calories:
141
kcal
Carbohydrates:
24
g
Protein:
10
g
Cholesterol:
2
mg
Sodium:
331
mg
Potassium:
468
mg
Fiber:
9
g
Sugar:
3
g
Vitamin A:
945
IU
Vitamin C:
7.7
mg
Calcium:
30
mg
Iron:
1.9
mg
 Pin for later!