Do you know the Muffin Man? If so, he may just deliver these Brown Sugar Blueberry Muffins to your door. Soft, delicious muffins filled with sweet blueberries.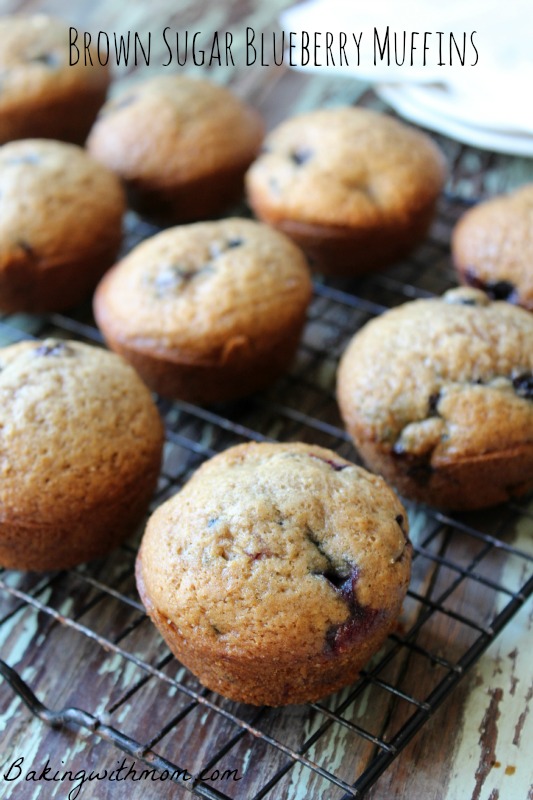 *This post contains affiliate links. You can read our disclosure here. 
Caleb calls these Brown Sugar Blueberry Muffins "Muffin Mans".
Seriously, I love that. "Mommy, can I have a muffin man?" Muffins are a favorite around here and a staple.
Since one of the many, many books we own is If You Give A Moose A Muffin, muffins are rather appreciated at our house.
I like them because they are healthy, great for lunch boxes or a quick breakfast and taste rather good. Our children like them because they taste rather good. We all win. Do you like muffins at your house? I have plenty of muffin recipes around here like Chocolate Chocolate Chip Muffins if you need a little chocolate in your life. Applesauce Puffs is one of my most shared recipes.
What is the difference between these brown sugar muffins and regular muffins
Well, it uses brown sugar instead of the regular white sugar. It also uses baking soda as compared to baking powder. The result? This blueberry muffin recipe makes the muffins have a darker, richer color. The brown sugar also lends a sweet flavor and when coupled with the sweet blueberries, it is a combination worth enjoying!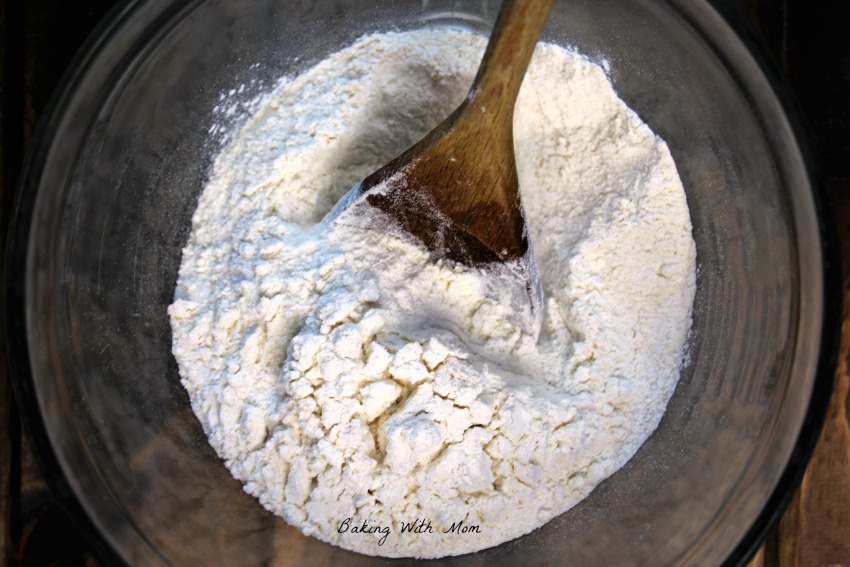 Can I use frozen blueberries in this recipe
Yes! In fact, that is what I mostly use in my blueberry recipes. Just simply wash the blueberries off in warm or cold water. The blueberries will thaw slightly when you do that. Then, just add them to the recipe as stated below. A quick note: make sure the blueberries aren't drenched in water. Make sure to drain the excess water away. If you want to make sure the blueberries don't sink to the bottom, coat the blueberries in some flour first. I don't usually have that problem with blueberry muffins, but if you do, that may help.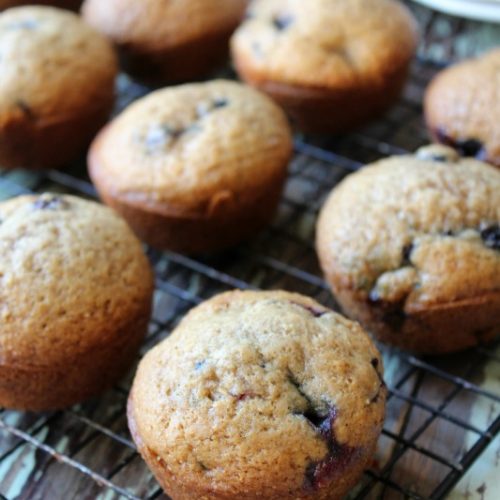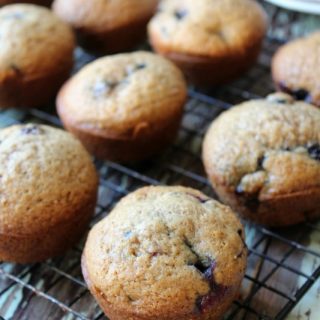 Brown Sugar Blueberry Muffins
Brown sugar blueberry muffins are enjoyable and great for lunch boxes or quick breakfasts.
Ingredients
2 ½

c

flour

1

c

brown sugar

1

teaspoon

salt

1

teaspoon

baking soda

1

teaspoon

cinnamon

1

egg

1

c

milk

½

c

oil

1 ½

teaspoon

vanilla

1 ½

c

blueberries

(frozen or fresh)
Instructions
Mix dry ingredients and set aside

Mix egg, milk, oil and vanilla

Stir into dry ingredients

Fold in blueberries

Grease muffin tin and pour batter in, filling ½-3/4 full

Bake at 375* for 15-17 minutes
Nutrition
Calories:
273
kcal
Carbohydrates:
42
g
Protein:
4
g
Fat:
10
g
Saturated Fat:
1
g
Cholesterol:
15
mg
Sodium:
305
mg
Potassium:
101
mg
Fiber:
1
g
Sugar:
21
g
Vitamin A:
68
IU
Vitamin C:
2
mg
Calcium:
49
mg
Iron:
1
mg