What is that smell, you ask yourself. Something is reeking in your home and you don't know what it is. Never fear, a few simple household ingredients like vinegar and cinnamon will help your home smell clean, fresh and "un-reeky".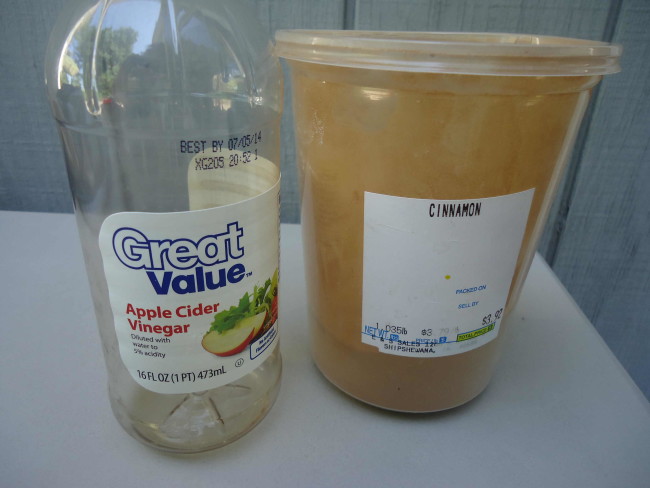 *This post contains affiliate links
I do not like mice.
Mice are little ity-bity creatures that lurk around and surprise you when you least expect it.  Horrid little beasts I tell you.
Okay, maybe there is some exaggeration going on here, but I am currently at my home smelling a horrible smell.  What is the smell, you ask?  Dead mouse.  A mouse made it's way in my home, got lost in the walls, couldn't find the exit and died.  Now there is some positives to this tragic event.
I didn't see it. Never laid eyes on this nasty critter.
It got what it deserves.  It died.  If it didn't want to die, it shouldn't have entered my house.  It should have taken its chances with our two cats outside.
The world is rid of one mouse.  Only 2.6 trillion to go.
(I couldn't bear to put a real picture of a mouse on here. We can pretend they are cute and friendly.
Back in our country house days, we would see the mice in our basement.  We were surrounded by fields in an old home.  Really, enough said.  I would walk down to the basement to do the laundry, making as much noise as possible in hopes I would scare whatever is down there and it would leave me alone. They weren't down there all the time, just certain times of the year.  (Harvest time especially.)
I want to stress to those of you who leave in a city or who aren't surrounded by fields (we have a field in our back yard at this house too), this doesn't mean we have an unkempt home or we leave food laying around.  It means we live by a field.  Our current house isn't even that old.  Have I mentioned I don't like mice?
Anyway, for those who have do deal with the occasional dead mouse smell, I want to offer a solution.  Why, the miracle kitchen item, of course.
Vinegar and Cinnamon
I learned this trick from a friend of mine when our dog was sprayed by a skunk near our house.  (Oh, the country adventures I could share.)  Take 1 cup white vinegar, ½ an apple (sliced) and 1 tablespoon cinnamon (we buy cinnamon in bulk around here).  Bring to boil on the stove and let boil for 3-4 minutes.  Take the steaming pot and place where the smell is.  (Make sure you use a pot holder, will be hot.)  Let it sit there.  Reboil as necessary.  Not only does it absorb the smell, it smells good.  The cinnamon and apple smells so much better than dead mouse.  Or skunk.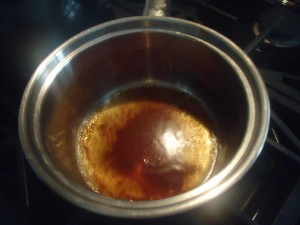 Much to my dismay, we are out of white vinegar and I don't have any apples.  I used what apple cider vinegar I have left and 2 teaspoons of cinnamon.  Worked well.  I would still prefer the apple with the white vinegar, but used what I had.
Look in your kitchen for solutions to household problems (or allergies!) you may have.  You never know what will work and it will be frugal!
Also Try:
Dust, Mold, Ragweed Oh My! Ways To Stop Allergies In Your Own Kitchen