Don't let the color of these bars fool you. They will trick you into thinking you are about to have a bite of lemon. Really though, the delicious taste of lime shines through these Simple Lime Bars.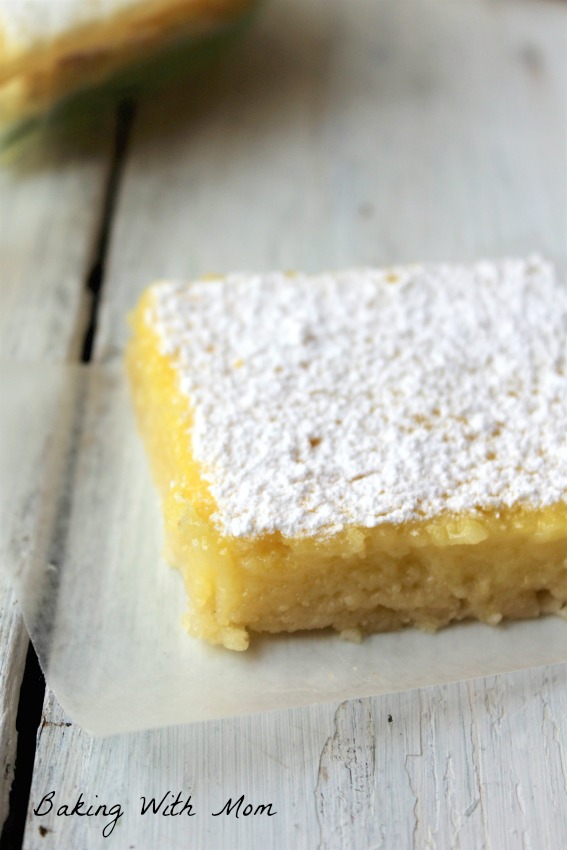 Should I confess? These Simple Lime Bars were gone in about 12 hours. And Cora didn't get more than a sliver.
And she was the one who made them!
Brothers. (And Dad!)
It is so much fun to turn her loose in the kitchen to let her create and watch her be inspired. We have come a long way since her lemon/sugar mixture she thought would magically turn into something good. Or the egg, flour, milk combo that wasn't edible unless you wanted some kind of food poisoning. ;-) Yes, Cora has improved.
I truly enjoy the flavor of lime. Lemon bars are great but I had bought lime juice not too long ago and it was just calling to be used. The simple lime bars are just that, simple to make.
You know, the only kind of lemon bars I ever had was store bought, from a box.  The homemade bars were simple and more flavorful. Also, isn't it just plain nice to know what is going into the recipe?
I think so too.
Simple Lime Bars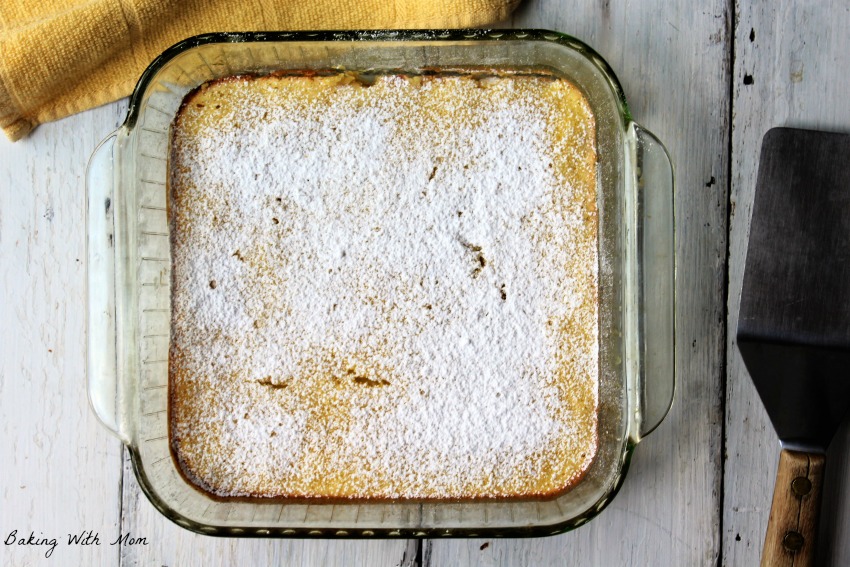 It has to bake for longer than one would think. At least, I was surprised about the amount of time needed. I guess I thought it would be done sooner. It was worth the wait.
You could double the recipe if you want and make a 9x13 pan of these lime bars. The pan I used was a 8 inch square.
Though, as mentioned above, the 9x13 would have been beneficial. ;-)
📖 Recipe
Simple Lime Bars
Simple Lime Bars with a soft top and a crunchy crust combine for a deliciously refreshing dessert.
Ingredients
⅓

cup

butter (slightly softened)

¼

cup

sugar

1 ¼

cup

flour (I use unbleached)

2

eggs

¾

cup

sugar

3

T

flour (I use unbleached)

4

T

lime juice

¼

teaspoon

baking powder
Instructions
Mix butter, ¼ cup sugar and flour together (You can use your hands if it is easier!)

In an ungreased 8 inch pan, press the mixture on the bottom

Bake in a 375* oven for 12 minutes or until lightly browned

Remove from oven and set aside

For the filling, combine the eggs, ¾ cup sugar, 2 T flour, lime juice and baking powder. Using a hand mixer, mix until well combined

Pour filling over crust. Bake 15-17 minutes or until center is set. Sprinkle top with powder sugar.
Nutrition
Calories:
263
kcal
|
Carbohydrates:
42
g
|
Protein:
3
g
|
Fat:
8
g
|
Saturated Fat:
5
g
|
Cholesterol:
61
mg
|
Sodium:
84
mg
|
Potassium:
60
mg
|
Sugar:
25
g
|
Vitamin A:
295
IU
|
Vitamin C:
2.2
mg
|
Calcium:
18
mg
|
Iron:
1.2
mg