Reese's Homemade Snack Mix for travel, sporting events and kid's snacks. Easy to make and great for on the go!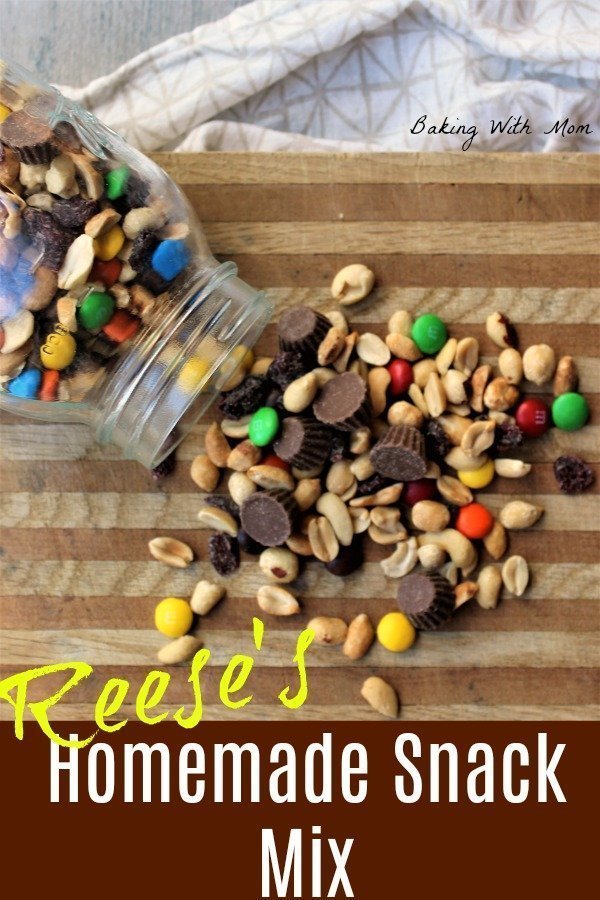 Reese's Homemade Snack Mix for those busy afternoons and evenings chasing children. Fall sports, ya know?
It is so easy to throw a snack mix like this in a bag and go. Then you don't have to worry about hungry children. Hungry children at an event never end well.
This mix has everything you need to keep you and your family full. It has peanuts for protein and dried cranberries. It is also very versatile so you can add whatever your family likes to this mix.
I found this new product (at least I had never seen it before). It is a Reese's Mix and let's be real, anything that says Reese's is worth a second glance.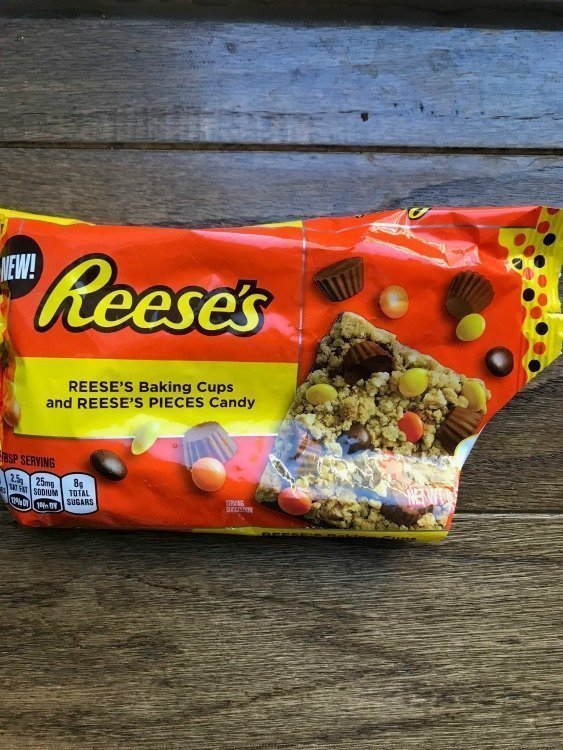 It has Reese's Pieces and Reese's Peanut Butter Cups in it. I added it to the snack mix and oh did it add fabulous flavor!
Yes, this mix has peanuts in it
No, I am not taking lightly those with peanut allergies. No, I am not saying to take this mix in a public place like a school gym and eat it. Don't send me emails. (If I could only get people to think the same way about perfumes and scents...)
However, this mix would be good for outdoor events or in your car. It is filling and has a great blend of flavors.
What is in this Reese's Homemade Snack Mix
Peanuts, cashews, M&M's Reese's baking cups and candy pieces and dried cranberries.
Other great ideas:
Sunflower seeds
Raisins
Popcorn
Dried cherries
Coconut
Dried pineapple
This homemade snack mix with the blend of chocolate, peanut butter and dried fruit will help those hungry kiddos stay focused on the game. Or help the little kiddos not be too bored watching the game! ;-)
📖 Recipe
Reese's Homemade Snack Mix
Reese's Homemade Snack Mix with peanuts, dried fruit and chocolate. Great peanut mixed with peanut butter and chocolate. Easy on the go snack.
Instructions
Mix all the ingredients together and in a large airtight container
Nutrition
Calories:
381
kcal
|
Carbohydrates:
40
g
|
Protein:
9
g
|
Fat:
23
g
|
Saturated Fat:
7
g
|
Cholesterol:
3
mg
|
Sodium:
42
mg
|
Potassium:
258
mg
|
Fiber:
4
g
|
Sugar:
30
g
|
Vitamin A:
52
IU
|
Vitamin C:
1
mg
|
Calcium:
58
mg
|
Iron:
2
mg
Other Snack Mix Recipes: