Oreo Ice Cream Parfaits are perfect for serving for your family or hosting a party! Great and EASY idea for you to put together. Delicious too!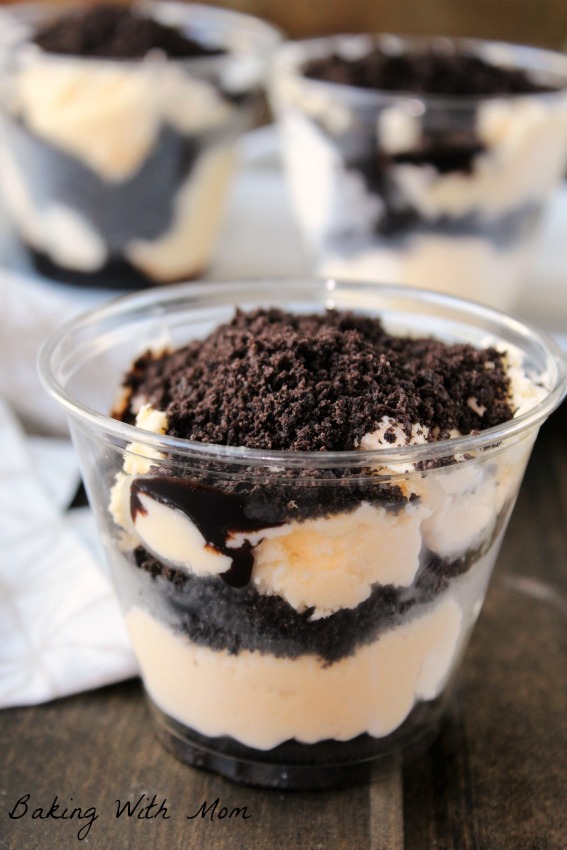 *This post contains affiliate links. If you click on a link and make a purchase, I will receive a small commission at no additional cost to you. You can read our disclosure policy here. 
Yesterday, we had a family fellowship group over at our house. What is that? Well, at our church, we have Sunday morning, evening and Wednesday evening church services. On the 5th Sunday of the month, when it happens, we have small group fellowships in a home. Last night, we hosted.
Enjoying a meal together, a devotion and fellowship made for a great evening. One of the families brought caramel brownies (yum!) and ice cream. When they left, they left the ice cream with us and I must say, our 15 year old son, Ryan did not argue. Well, this morning, I decided to make something with that ice cream. I don't think Ryan will mind the Oreo Ice Cream Parfaits either.
Vanilla ice cream, chocolate sauce, Oreo cookies... what could go wrong? I had individual sized cups that are perfect for this ice cream dessert.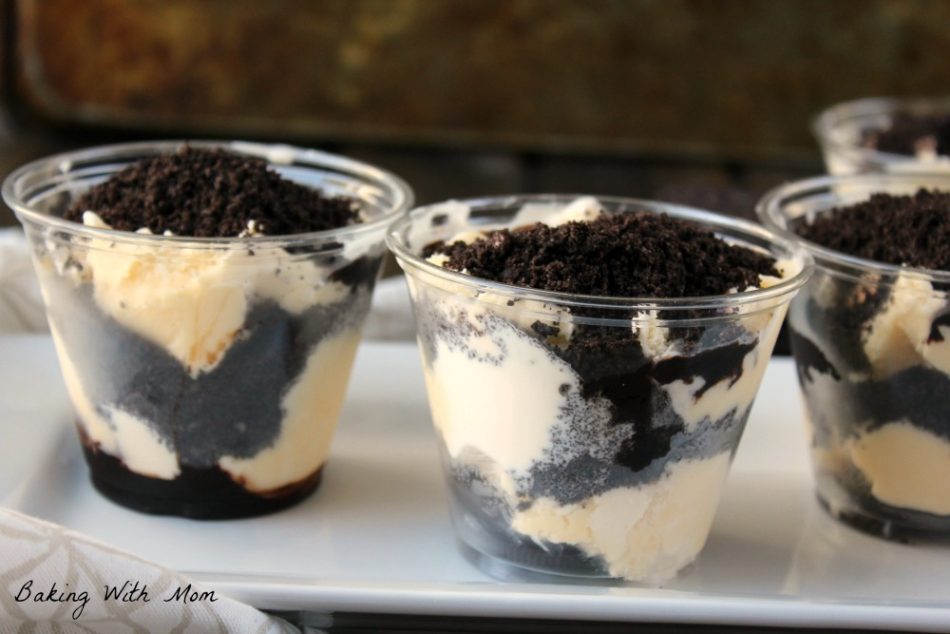 I think this dessert would do great in a large, clear trifle bowl like this one. I also think the Oreo Ice Cream Parfait would be great at parties. Think of it: you could make a bunch ahead of time and then pull them out for dessert. With graduation parties coming up or for memorial day, these would be a great treat.
Oreo Ice Cream Parfaits
First put an Oreo cookie on the bottom of the cup.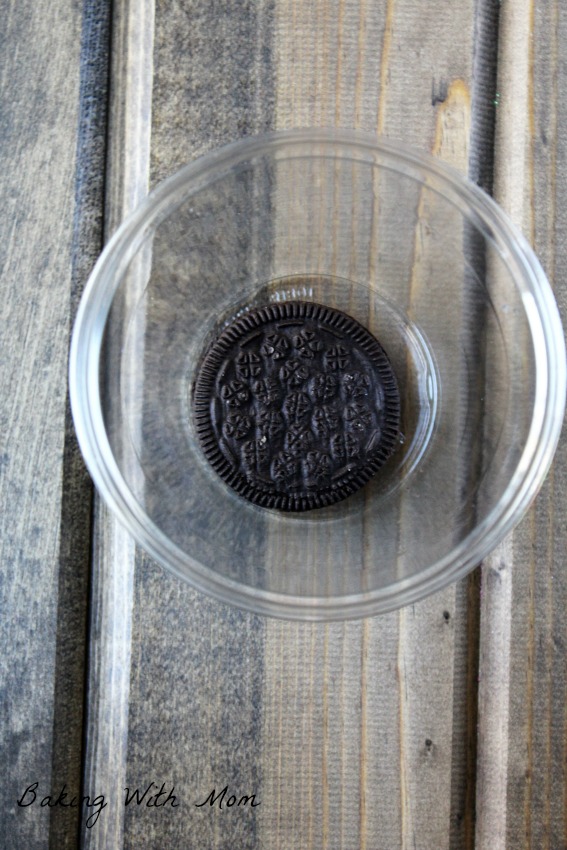 Then, add ice cream, Oreo Crumbs and chocolate sauce. It doesn't have to be in that order, but that is way I did it. Sprinkle Oreo crumbs on top and freeze (or eat right away).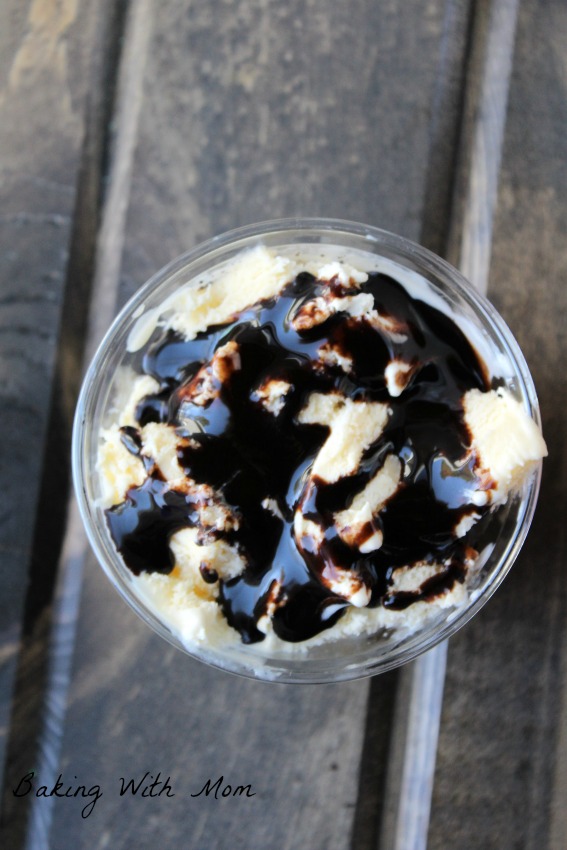 Think how your guests will love the individual cups. And, for added bonus, the dessert will be ready to go when they get there. How simple will that be? I am keeping this on a short list of ideas for Ryan's high school graduation party in a couple of years. Couple of years you say? Well, it will be here before I know it.
📖 Recipe
Oreo Ice Cream Parfaits
Oreo Ice Cream Parfait is perfect for your family or for guests. The layers of ice cream and chocolate combined with Oreo cookies makes this dessert YUM!
Ingredients
1

container

vanilla ice cream

1

bottle

chocolate ice cream syrup

20

Oreo Cookies, 15 crushed
Instructions
Layer 1 whole Oreo cookie, 1 scoop ice cream, 2 Tablespoons crushed OREOS, 2 teaspoon chocolate sauce and 1 Tablespoon crushed OREOS in that order in a small clear plastic cup (9 oz cup)

Freeze until ready to eat

Repeat for desired number of Ice Cream Parfaits
Nutrition
Calories:
226
kcal
|
Carbohydrates:
34
g
|
Protein:
2
g
|
Fat:
9
g
|
Saturated Fat:
3
g
|
Sodium:
221
mg
|
Potassium:
103
mg
|
Fiber:
1
g
|
Sugar:
19
g
|
Calcium:
11
mg
|
Iron:
4.2
mg