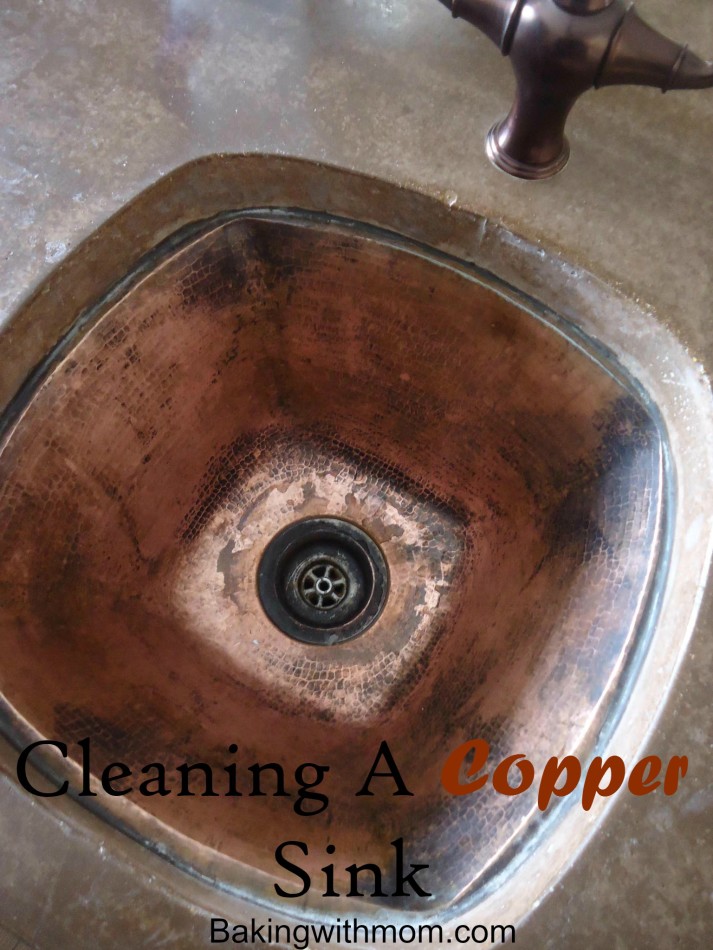 Almost three years ago, I came from a small, little house on the prairie home to a much bigger, newer (newer than 100 years old, anyway!) home.  We had remodeled so much of our home on the prairie that the work that needed to be done on our "new" home seemed minor.  Of course, things aren't always as they seem and a few more things needed to be done than we first realized.  Yes, some of those projects are "wants" more than "needs" so they will probably wait.  They are just a preference.
One of the things I am not a fan of in the house is my concrete topped island.  I know concrete is all the rage, but I personally don't think it is very functional.  (Unless someone can give me tips on how to make it functional!)  It stains easily and it has little grooves in it.  In those grooves are my son's green sprinkles from his cookie.  Adds color, I suppose. 😉
In this island (by the way, love the actual island) is a copper sink.  I have never, ever taken care of copper before.  It is a deep sink which we use for rinsing vegetables or draining pasta.
How do you clean a copper sink without ruining it?
I'm sure others have figured it out quicker than I did. I would use anti-bacterial sprays to clean it, but that was about it.  I know it is supposed to age to a certain degree, however there was a lot of build-up forming and I wanted it clean!
On a search for another product at Walmart, I stumbled upon Bar Keepers Friend.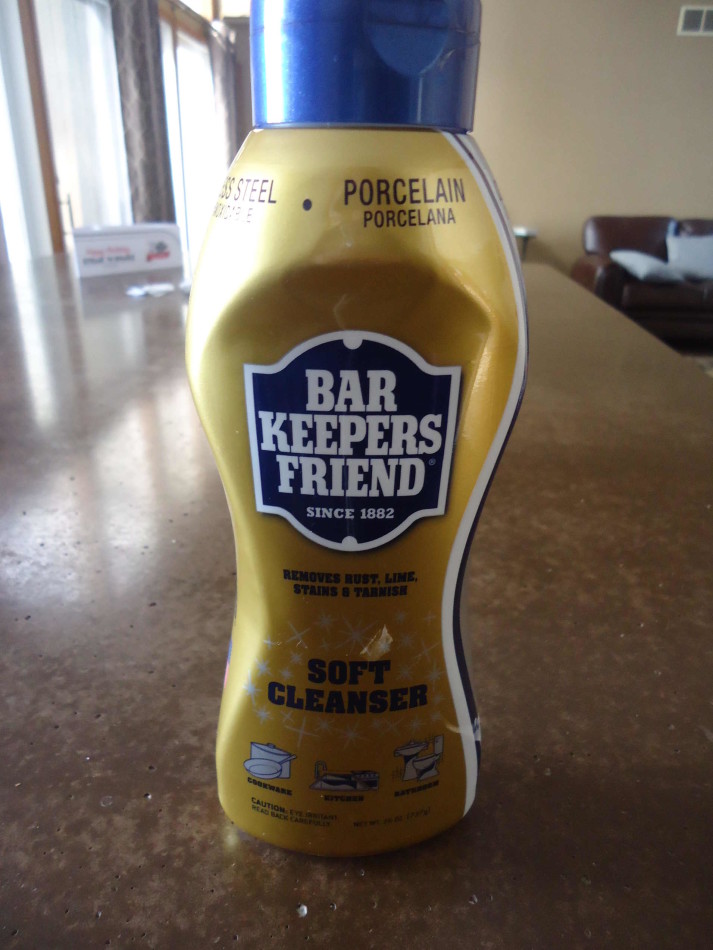 I have used it in the past for various other cleaning projects, the powdered kind, anyway.  I had never used the liquid Bar Keepers Friend.  Have you?  I'm not sure I have ever seen it (or at least paid attention to it).
This.product.is.Amazing!
I first tried it out on the porcelain sink in my counter top.  I simply squeezed a little BKF on a sponge and started wiping.  The sink started to look new not as old.  I got a little braver, read the back of the BKF bottle again to make sure my copper sink wasn't going to self implode and I started cleaning the copper sink.
The sink shines up like a new penny.  (Excuse the pun.)
I simply cannot believe how clean my sink looks.  I didn't need to scrub the sink at all. I just rubbed and let the cleaner sit on the "stubborn" spots for a few minutes.
My husband was so impressed.
What about you? Got copper? Got any tricks for me?  Any natural cleaners you have found to work well?