I am one of those people you see in the parking lot of amusement parks around lunch time.
I will gladly take my children from the other side of the park, walk them past the food stands and the smell of overpriced french fries and onto the tram to ride back to our vehicle.
I refuse to pay $8 dollars for a meal at a water park.  (Or any park.)  I'm sure you already know, but the $8 is for one person.  You times that by 6 people plus add in tax and I have a large food bill made up of fried food, sugary drinks (because we can't get water if we paid for a soda!) that does not fill us up.
Not going to happen, my friends.
We just recently went to a water park while on vacation in Gulf Shores.  We love, love, love the water park there and we had the best time!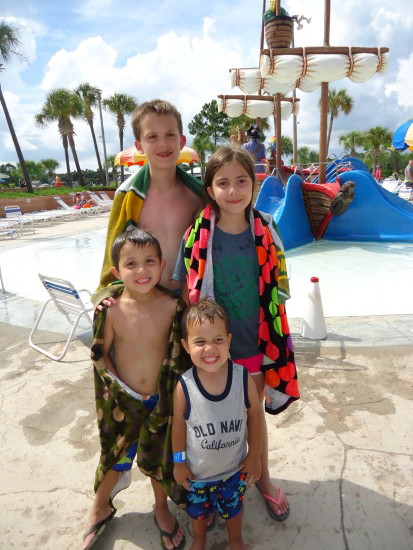 My husband and I had gone there before, when we didn't have children.  This time we had the joy of watching our children have a great time.
The only downside to any park like this is the price of food at the concessions stands.  In this particular park, we couldn't even bring in water bottles.  Everything had to be bought.  A bottle of water was $2.50.
You don't know me at all if you think I am going to buy water for $2.50.
When planning for the water park, I must admit, I almost caved.  I had figured we were on vacation, it would just be easier to buy the food than to dry everyone off and eat either in the car or go somewhere to eat.
I said almost caved.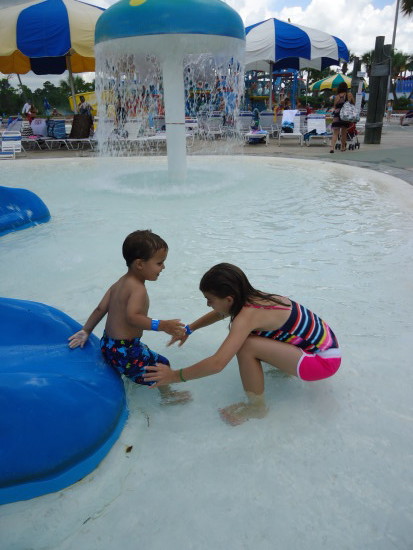 There is a reason why my hubby is the perfect match for me. He is just as frugal as I am.  So, I packed a lunch.
The Secret To Packing A Lunch (And Selling It To Your Children)
What child would want to eat a peanut butter and jelly sandwich when there are hamburgers, hot dogs and french fries nearby? The ones that have been prepped ahead of time.
:: Talk to your children about taking a lunch. Explain to them how you aren't going to eat there.  Tell them the prices of the food. Show them the $8 sign above the hamburger and fries picture.  Don't leave it for a surprise so when they smell the food, they want the food!
:: Bring something fun to eat. Who says it has to be PBJ's with carrots, pretzels and fruit snacks? We had PBJ's but we had a bag of chips that was a favorite of everyone's.  I also had store bought chocolate chip cookies and Oatmeal Cream Pies.  Juice boxes are always fun and what is better than Go-Gurts?
:: Don't be intimated by people looking at you as your family eats their lunch in the van. "Hey, how are ya? Don't mind us, we are too cheap to eat in there so we drag our children out to eat in the van."  No shame, I tell you.  No shame.  Think of it this way, the people looking at you as they pass by your vehicle are probably wishing they thought of bringing their lunch. Or they think you should buy your poor child a hot dog. Either way, you are still saving a dollar. And eating Oatmeal Cream Pies.
If you plan ahead, you won't be forced to eat an expensive lunch at each outing with your family.  Be sure to check the zoo, amusement park or museum for the rules on bringing food in to the building.  If they won't let you, check the rules on leaving the building and returning for the rest of the day.  Plan ahead and save money.  Then treat yourself to ice cream on the way home. ;-)