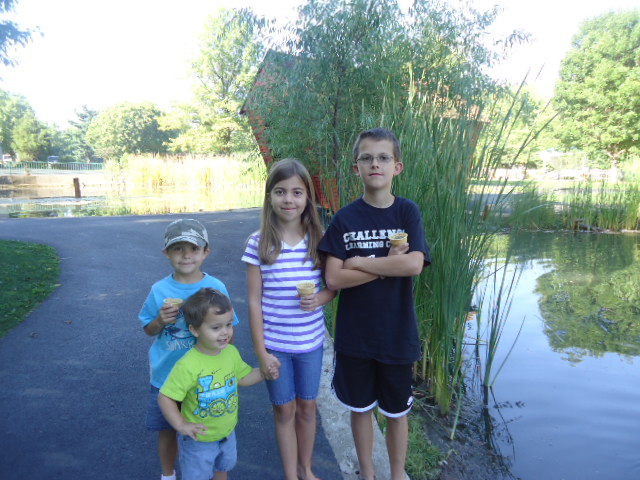 I told someone today: If there were 86 hours in a day, I still wouldn't get everything done today.
I have 2 1/2 bushels of peaches sitting in my laundry room, just waiting to be froze, canned or made into SOMETHING.  That isn't a lot, I know many of you put away much more than that.  For me, at this stage in my life, it might as well be a mountain of peaches.  When I got them on Saturday, I knew I had to take care of them.  They are an investment, in which we put a lot of money into.  However, I also have children who are going back to school, a husband who needs assistance with his ministries at church, my own ministries to care for, my home to keep clean and a two year old who is a busy guy and tries to put his hat in the microwave.  More than once.  (I got it before it erupted into flames.)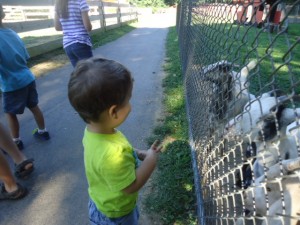 I know, he looks tame. 😉
As I was trying to plan my week with blogging, parenting and homemaking, I realized this summer FLEW by.  I didn't get the chance to do as many of the things with my children as I would have liked.  This day, I only had a small window of time between appointments and cross country practice, but let's do SOMETHING.
I ditched the peaches, forgot about the unmopped floors and took my children to a local Farm Park.
It was a lot of fun.
The result of this spur of the moment fun day?  Memories, fun and a very sleepy (aka well-napping) two year old.  I have twice as much work to make up today but the "thank you's" and "mom, that was fun" is well worth the tired mom.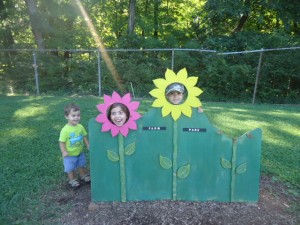 Does it bother me there is a pile of peaches not done?  Yes.  Does it bother me I have a home to clean and blog work to finish?  Of course.  However, I want my children to remember their last day off of school having fun with me, not remembering me peel peaches.  Go to the park, go the pool, go to a zoo.  Enjoy your day!