Recipe ideas on what YOU can make for supper this week. Simple, family friendly and delicious!
This what YOU can make for supper series seems to be a hit! The struggle is real for those of us who want to have a delicious and wholesome family supper each night but our schedules don't allow us hours in the kitchen. Or some days, an hour in the kitchen. I'm glad many of you have found recipes that work for your family and I hope to keep bringing you this series.
I am so thankful for the bloggers who contributed their recipes to this series. It is so great getting different recipe views and ideas from others.
This week, it is no different. I have some of my family's favorite recipes as well as some great recipes from other bloggers. Do you have a recipe you would like to contribute? I would love to see it! Contact me at Bakingwithmom6@gmail.com.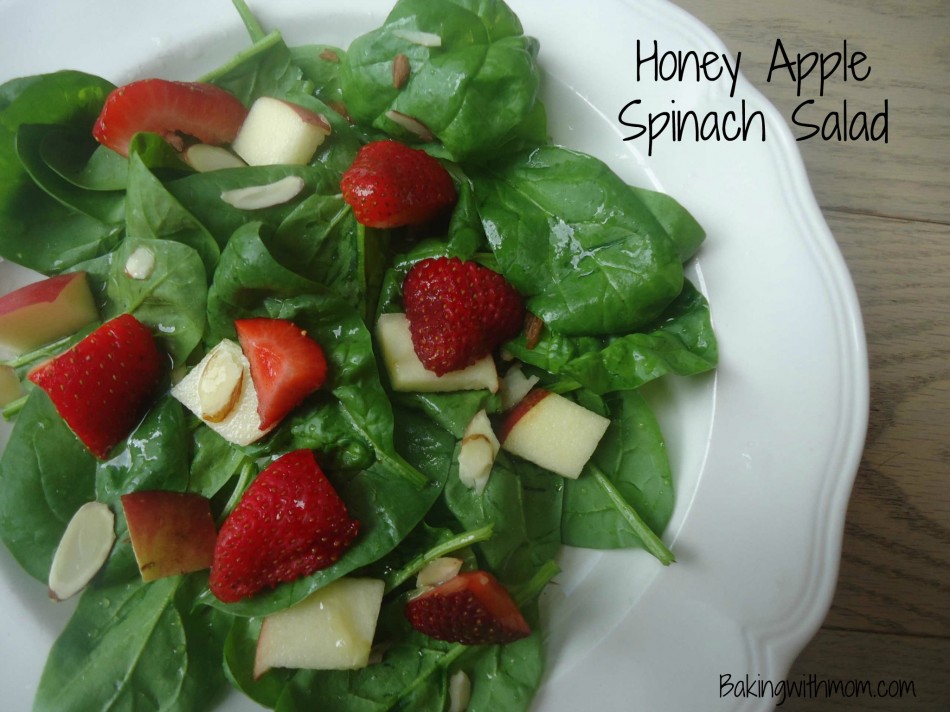 Honey Apple Spinach Salad – I look back at some of my earlier pictures and know I need to retake them. Of course, that means I get to eat them all again! 😉 This salad was easy and would be a great side dish for your family meal.
Crock Pot Shredded Chicken Tacos – Ally's Sweet and Savory Eats
Our family makes this at least once a month! Dump all in the crock pot and let the flavors simmer, top with your favorite taco toppings at dinner and it's a hit!
Sausage Pizza Calzone – Kraft
We make Calzone's and they freeze great! Perfect for grab and go meals.
Blueberry Applesauce – Easy and only two ingredients. Great for a shake up of favorite side dish.
Pizza Rolls – The Quiet Grove
This dish is perfect for parties or just for a fun family dinner. The pizza rolls are cooked with just the toppings and cheese (rolled into the center) then sliced and served with a bowl of your favorite pizza sauce to dip in.
 Crock Pot Macaroni and Cheese – A Kreative Whim
This meal is on the table in less than 30 minutes. Perfect!
30 Amazing Things To Do With Pillsbury Biscuits – Pillsbury
There are some great ideas in there!!
Homemade Granola – Baking With Mom
Easy and will make your house smell great while cooking!
Cobblestone Muffins – Delicious. Simple. Delicious. 😉
Did you see anything you like? Did you see something to make your family this week? I have a recipe I am going to try on my family this week and I am eager to see how it turns out. I think it will be the ultimate easy recipe. (How's that for a teaser?) 
Every recipe is pinned to our Simple Suppers For YOU Board. Be sure to follow along to get great recipe ideas!