Thanksgiving is around the corner and life is getting busy! Allow us to help plan your meals with our weekly family meal plan #6.
Well, do you know what is on your Thanksgiving menu yet? Are you heading to Grandma's and Grandpa's? Are you hosting dinner at your house? We are having brunch at ours. Something different but we are going to give it a try. Hmmm… sausage cornbread? Cinnamon Rolls? Pumpkin pancakes, of course. Oh, yum.
In the meantime, though, I have to feed the family this week and I bet you do too. So before the turkey, er, cinnamon rolls, I have a recipe plan for you! This weekly family meal plan #6 is full of delicious food and a tasty dessert.
I don't know about you, but I have been asked to make dessert after dessert for bake sales, Veteran's Day Dinner and Awana club room. I have done a lot of baking. If you need something and you are in a pinch, the Easy No Bake Peanut Butter Bars are a snap and delicious!
There is also a crock pot recipe of mac and cheese and a sausage meal that my 9 year old said-oh, that looks good.
Weekly Family Meal Plan #6
Spicy Sausage And Penne Pasta-New South Charm
Cranberry Turkey Meatloaf-Jonesin' For Taste
Savory Apple Bacon Pizza-Cooking With Carlee
Hamburger Soup-My Recipe Treasures
Crock Pot Macaroni and Cheese-Seduction In The Kitchen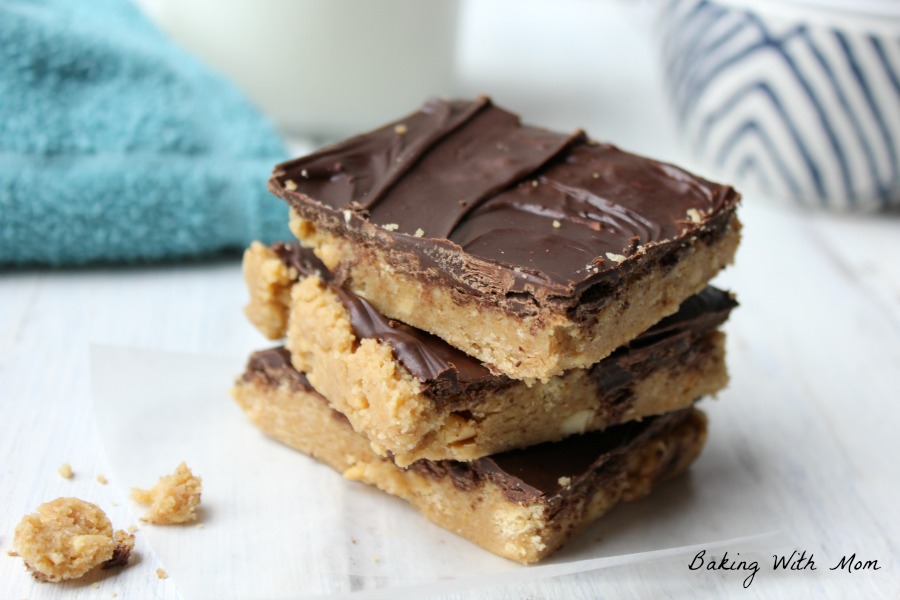 Easy No Bake Peanut Butter Bars-Baking With Mom
Did you find something that looks appetizing to you? Did your mouth water over something? I would love to know about it. Let me know in the comments or send me an email. By the way, is there some recipe you have been wanting to have? Is there something you want me to try here at Baking With Mom? I would love to hear about it! Let me know and maybe I will try it for you!