The Holidays are fast approaching! Are you rushing around trying to get your schedule in order? Let us make your life a little easier with this Weekly Family Meal Plan #5.

We had a relaxing week this past week. When I say relaxing, I mean less crazy than usual. There was even a night when I picked everyone up from school, at the same time by the way, and came home and put on my comfy pants and sweatshirt. Oh yay.
That happens almost never. I mean, the whole family home at the same time, eating at the same time. Glorious.
It will be short lived as every day this week we are running somewhere after school. Appointments, practices, games and activities are on our calendar. Oh well, it was nice while it lasted.
So we need to get organized. I need to make sure I plan ahead, have meals ready to go when the person or persons need to eat. I need to make sure every child knows where they are supposed to go and every parent knows who to take when.
Not a problem, we got this. :-)
That is why the weekly family meal plan #5 is here for you. I hope to be a help to some of you out there who want to gather their family around the kitchen table despite busy lives. It is possible. Really.
Weekly Family Meal Plan #5
Ham and Cheese Tortellini – New South Charm
Apple Berry Pie – Jonesin' For Taste
Kelly's Cheese Soup – Cooking With Carlee
Italian Chicken Roll Up – My Recipe Treasures
30 Minute Burrata Pizza – Seduction In The Kitchen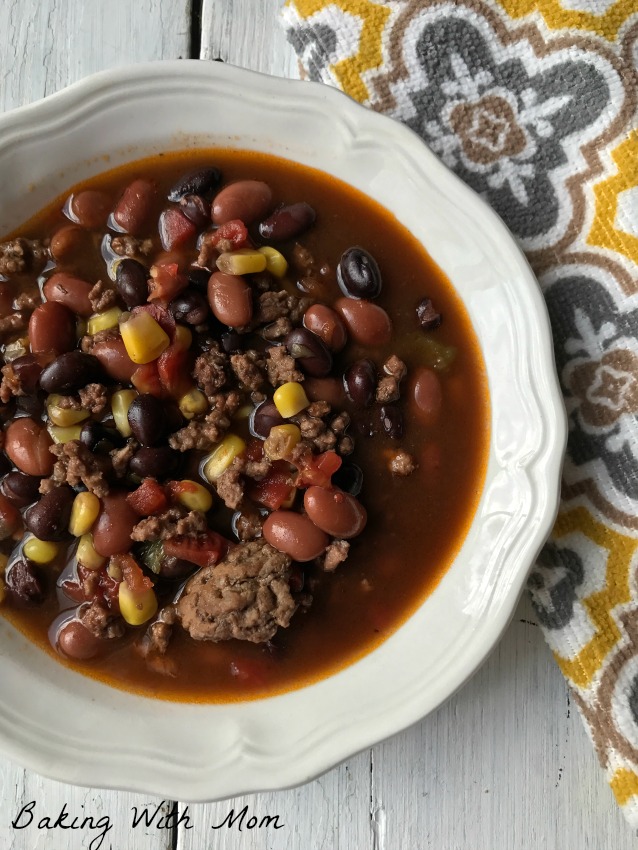 Taco Soup – Baking With Mom
Tell me, what is your favorite family recipe? What is a recipe you make in a hurry so your family can eat together? Let me know in the comments!