Crock Pot Split Pea Soup With Ham an easy winter soup that prepares so easily in the Crock Pot. Put all ingredients in the crock pot and GO! Gotta love easy recipes!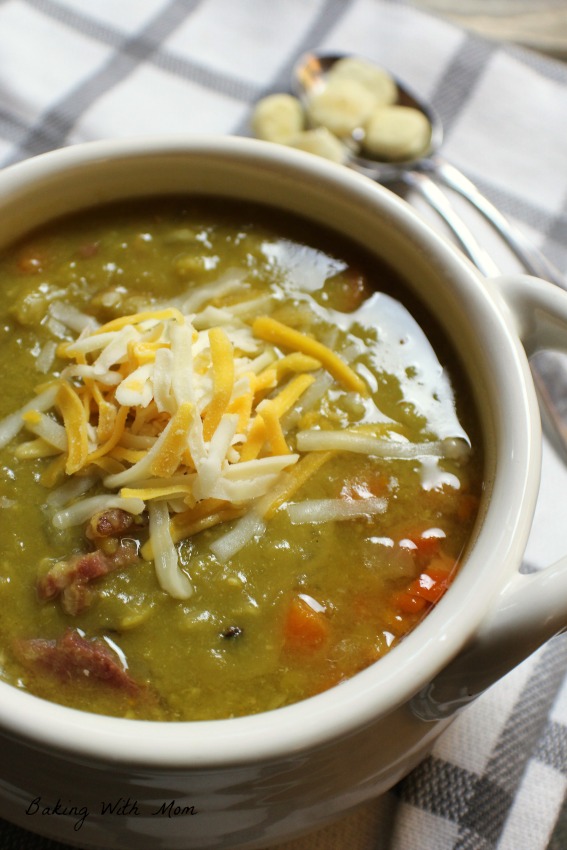 Have you ever tried feeding crock pot split pea soup with ham to a meat loving family? It was met with a little resistance.
I received a whole lot of weary looks.
…