Ham Stuffed Twice Baked Potatoes a delicious side dish to your every day meal. So much easier than you may think.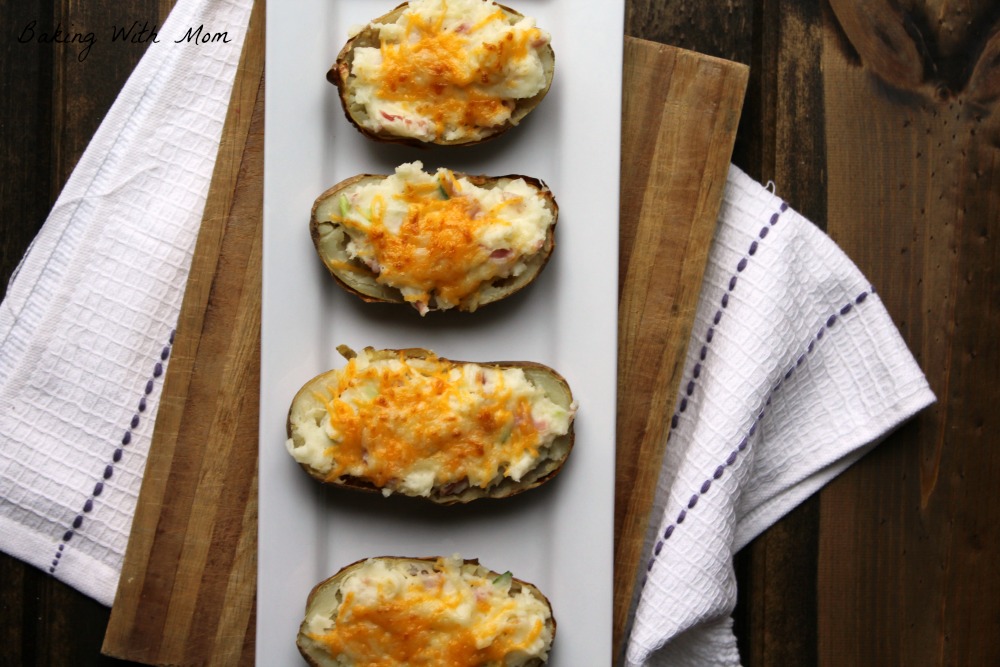 *This post contains affiliate links. If you click on a link and make a purchase, I will receive a small commission. You can read our disclosure here. 
I was inspired by a package of freshly sliced ham and the desire to eat a potato. What can I say, I look for inspiration everywhere.
Ham Stuffed Twice Baked Potatoes are really very easy to make, delicious to eat and topped with cheese. Ham and cheese. A winning combination in anybody's idea of a winning combination. Wouldn't you agree?
…