I just served this 3 ingredient slow cooker shredded roast beef to my family for lunch and I still want to reach through the screen and take a piece. This roast beef cooks all day in the slow cooker and your house smells amazing in the process.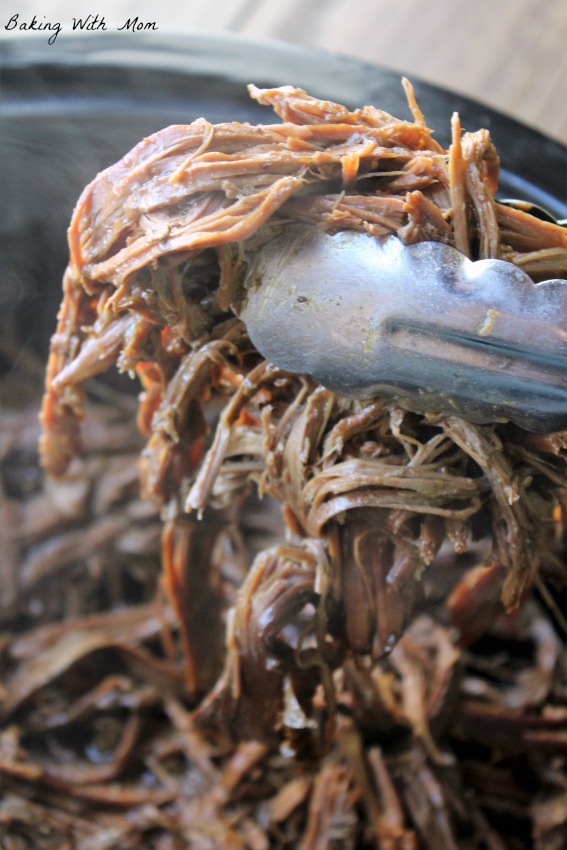 *This post contains affiliate links. If you click on the link and make a purchase, I may receive a small commission at no additional cost to you. You may view our disclosure here.
As with most of my recipes, this 3 ingredients slow cooker shredded roast beef has a story behind it. A story that involves a sweet piano teacher and Cora. And a delicious smelling coat.
This coat, clear back in December, was etched in our minds for a couple of months until I tried and tweaked it. This supper recipe will have your family thanking you and begging for you to make it again. Trust me.
…