Who wants a fall dessert with a fun twist? This pumpkin pie ice cream roll would be just what you are looking for. Delicious pumpkin flavor will satisfy any pumpkin craving.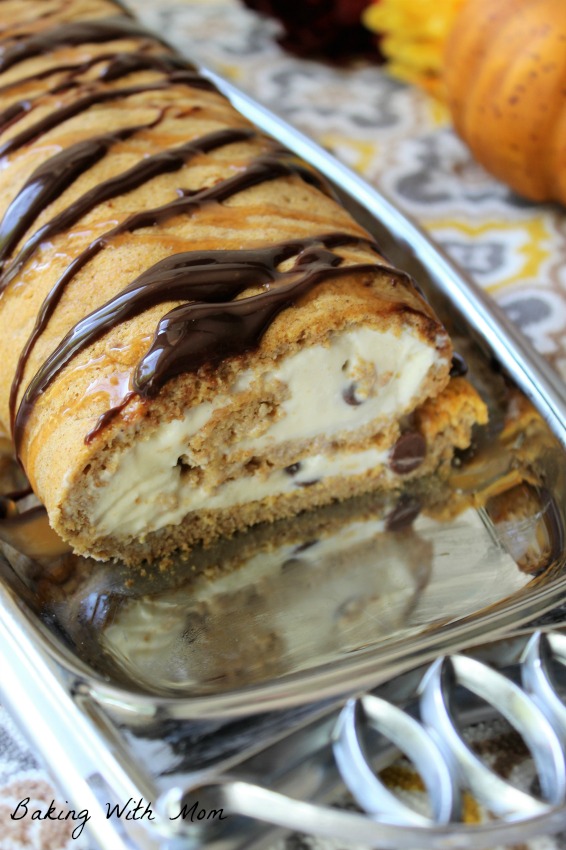 *This post contains affiliate links. By clicking on the link and making a purchase, I may receive a small commission, at no additional cost to you. 
I hadn't actually made any desserts in a while over in the Strawn Homestead. Let me tell you, that has the potential of causing a riot. When your mom/wife is a food blogger, there are certain expectations that the family has of me. One would be desserts. So on a beautiful Saturday, I put together this Pumpkin Pie Ice Cream Roll before the town wide garage sales.
Then I hit the garage sales and found a queen air mattress for $4, Coleman and almost brand new!  But back to the pumpkin pie ice cream roll. I just had to figure out a way to tell you about my deal. 😉
…