These delicious fall cookies with white frosting drizzled on top burst with pumpkin and chocolate flavor.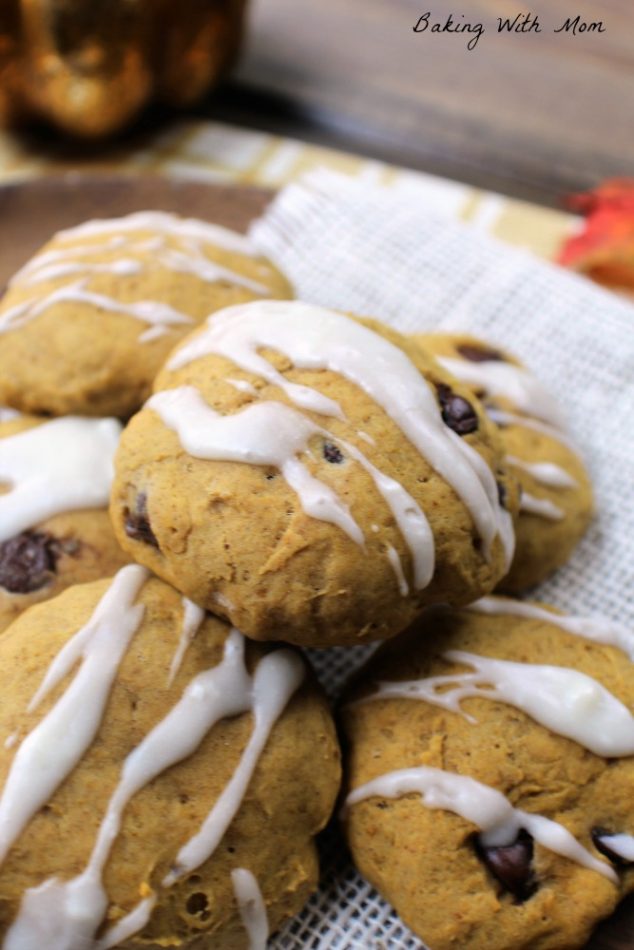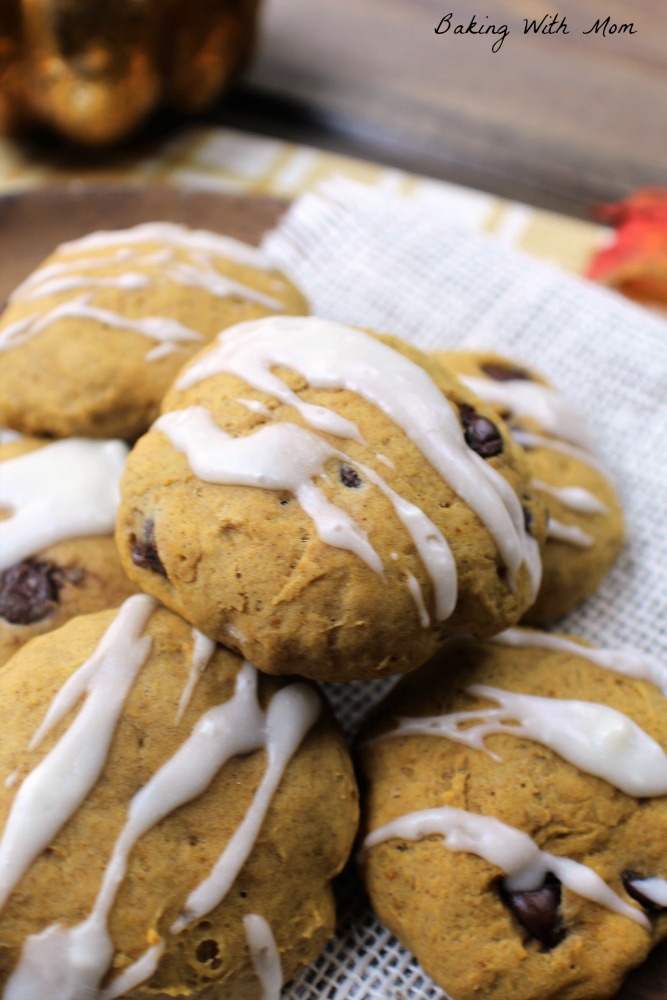 Frosted pumpkin chocolate chip cookies are exactly what the name applies. They are also a delicious and wonderful fall dessert your family will love.
They would be great to take to a bonfire or for the classroom fall party. Kids would love soft moist cookies with chocolate and frosting. You can just taste them, can't you?
…